test string
Young Entrepreneur @ Schools (YES) Challenge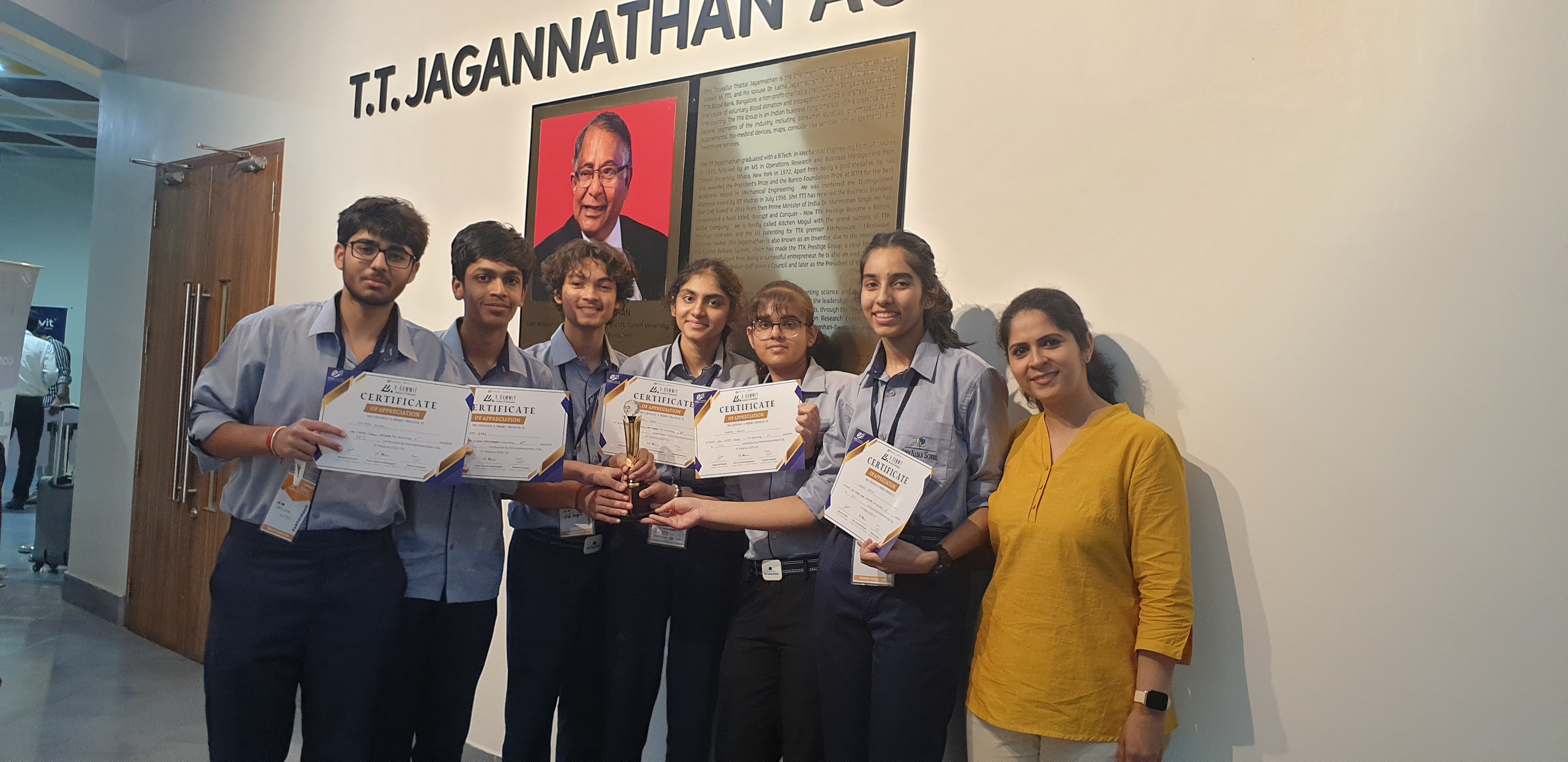 Congratulations to our students for their remarkable achievement in the YES (Young Entrepreneur @ Schools) challenge! Out of 22 teams from all over the country, our students made it to the top 5 and went on to win the first position in the final round held at IIT Chennai.
We are proud to share this first position with Singhania School, Thane, Maharashtra. Our students have shown great creativity, innovation, and entrepreneurial spirit throughout this competition, and we are thrilled to see their hard work pay off.
As a reward for their efforts, our students have received certificates, a prize of Rs 10000/-, a trophy, and a letter of recommendation. We are grateful for the recognition and support given by the YES challenge, and we are excited to see what our students will achieve in the future.