Future ready lifelong learners
Shiv Nadar School Career Guidance Centre (CGC) was set up in 2015 as non-judgmental, open-minded space to connect and collaborate with students to make them future ready in the ways that best resonate with each child's personality. The CGC gives concrete shape to students' goals and interests, options for higher studies and ultimately, career choices, in a supportive environment.
The CGC has a clear mandate to create a cadre of young people well-equipped to decide their paths forward into the world beyond school. For this, it offers the best opportunities, practices, experiences and opinions. It provides excellent tools, programmes and platforms so that children make confident and informed choices.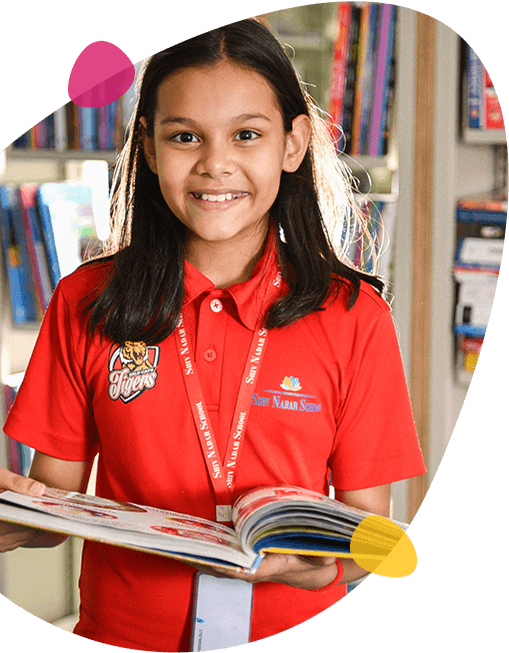 Understanding the self
PSY Assessment
One-on-one Counselling
Documentation
Psychometric Assessment
Psychometric assessments are an integral part of the CGC. They assist the counsellors to assess the student's interest, abilities and her style of learning. It helps the student analyze her strengths and weakness. The counsellor uses the reports to identify critical areas of improvement and suggest an action plan for the desired career path. One of the objectives of the assessment is also to validate career choices made by the students.
One on One Counselling
The school career counsellor is always available to engage with students, dispel anxieties and build on aspirations related to the future. These one-on-one counselling sessions help a student understand his/her interests, and funnel down career choices.
Documentation
Key highlights of a child's scholastic and co-scholastic achievements and his/her strengths, aptitude and interest are tracked and documented. Useful as a ready reckoner for university admission or even a job interview, it can also be the basis of a resume.
Empowerment through experience
Workshops
To build informed, healthy future choices, students can attend sessions on writing, presentation and communication skills.
Internships
All students of Grade 11 undergo a compulsory internship for two weeks during the summer break to gain an insight into the professional world and their career paths. These internships are organized by the CGC in diverse fields keeping in mind students' interests as well as their strengths identified by mentors. Parents of the school are encouraged to offer internships in organizations they run or work in.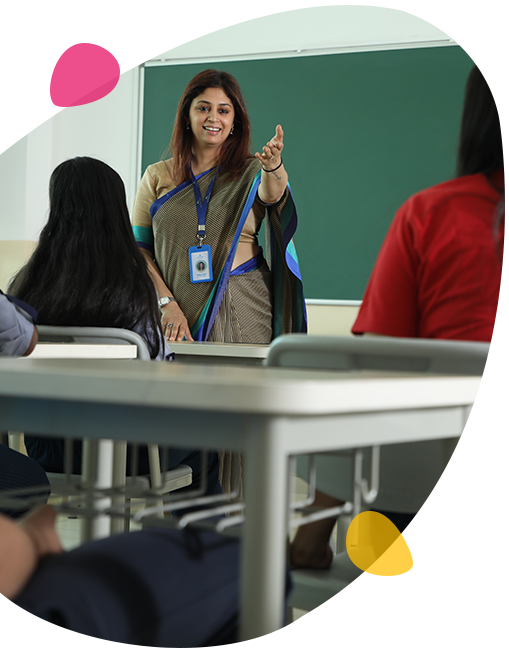 Enabling informed choices
Interactions with Experts
Subject Choice Seminars
Walk the Talk: Meet Experts and Professionals
Sessions with experts which answer queries regarding certain career choices, as well as to inform students on emerging professional and academic domains.
Subject Choice Seminar
An extensive seminar for students and their parents where the choice of subjects available at the school is placed before them, along with the mapped career avenues. This helps chart future trajectories.
Internship Process
1
The student data is analyzed on the basis of psychometric test results and counselling sessions.
2
The career interest profile is created and broad work domains are mapped to them.
3
One on one interactions happen with every student to discuss possible domains/fields in tune with interest and aptitude.
4
CGC counsellor calls all the interested parents and discusses the possibilities and the criteria of the internships.
5
Internships are offered post a careful selection of organisations. Due consent is taken from the parents.
6
The Internship Guidelines document is provided to the company to ensure safe and healthy learning environment for the students.
7
Students are given a handbook of rules and guidelines and a self-reflection diary to prepare them for the upcoming internship.
8
Post the internship, the students present a report about the experience and their learnings.
Career Guidance at Shiv Nadar School
Grade 9
Students are made to start thinking about the future. They do aptitude tests, start building their portfolios and attend Walk the Talk (sessions with experts)
Grade 10
The communication with parents begins, subject feasibility studies and one-one sessions start. Walk the Talk sessions continue.
Grade 11
We begin to nudge the students a little harder. CV building workshops, more intensive interactions with subject matter experts, mock interviews, career fairs, college planning etc. become part of the agenda. Internships begin.
Grade 12
Student/parent queries regarding college admissions and applications are addressed. Career paths become more defined.