LEADERSHIP AND INNOVATION THROUGH LEARNING
By the time our students reach secondary school, they begin to engage with the curriculum in more intricate and complex ways. There is a continued focus on interdisciplinary and experiential learning. At the same time, their passions and aptitudes are enhanced: they build initiatives from a springboard of innovation and interactions with experts. Such programmes foster critical thinking abilities, communication skills, and creativity.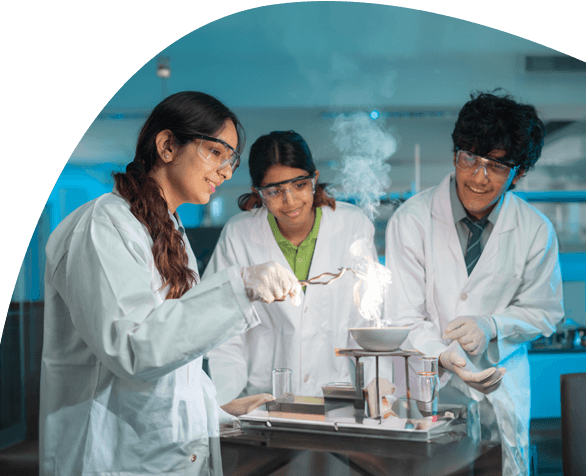 Children become charged with a heightened
sense of community consciousness.
They learn how to lead and how to collaborate. They acquire emotional skills and the awareness of the values embedded in their learning and actions. What emerges is a multi-perspective, multicultural understanding of the outside world; a world which is now on the near horizon.
Reinforcing our philosophy of lifelong learning
School programmes are designed to help students discover and evolve in the inner and outer world. These are often part of the class schedule and curriculum.
EFL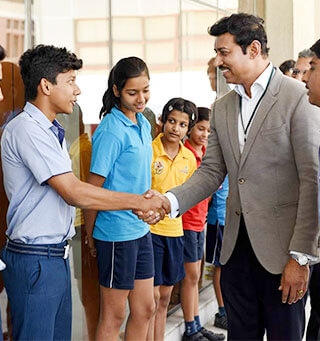 EFL
Key modules - Effective Communication, Financial Literacy, Science and Religion, Nutrition and Health, Entrepreneurship, and Future Technologies.
Library-Led Events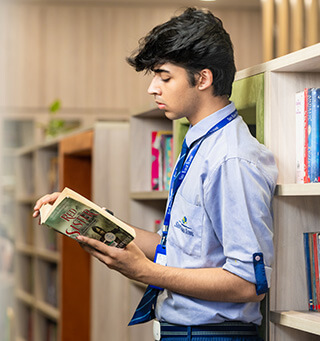 Library-Led Events
Unconventional spaces for young people to express themselves, interact with authors and develop a love for languages.
Model United Nations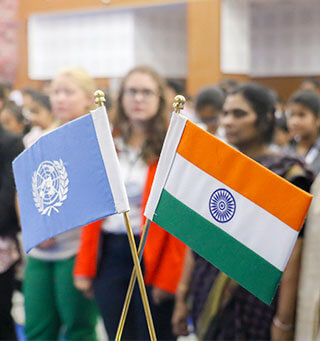 MUN (Model United Nations)
A window into international events & global politics, and strengthening study and research skills.
COLLOQUIUM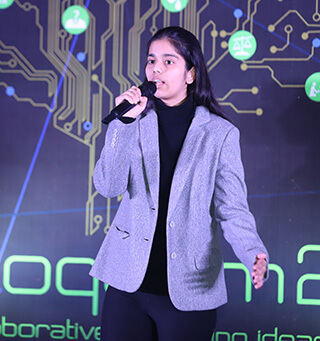 COLLOQUIUM
Fostering entrepreneurship and innovative solutions for societal issues using technology.
Career Guidance Cell
At this stage, the Career Guidance Cell begins to interact with the students. They are offered subject choice seminars and psychometric tests to assess their areas of talent and interest and attend expert talks, all in preparation to tread on future paths that complement their personalities.

Internal
Assessments
These happen throughout the term and include assessing class activities, periodic written assignments and notebooks - class work and homework. Multiple and diverse sources are used to define, select, design, collect, analyse, interpret, and use the information to increase students' learning and development.

Term-End
Exams
Term-End Exams: These are conducted at the end of each of the two terms. They consist of written assignments based on the syllabus covered during the respective term.
Marking/grading is based on the mandate shared by the CBSE.