test string
Young Chess Champion: Pranit Rastogi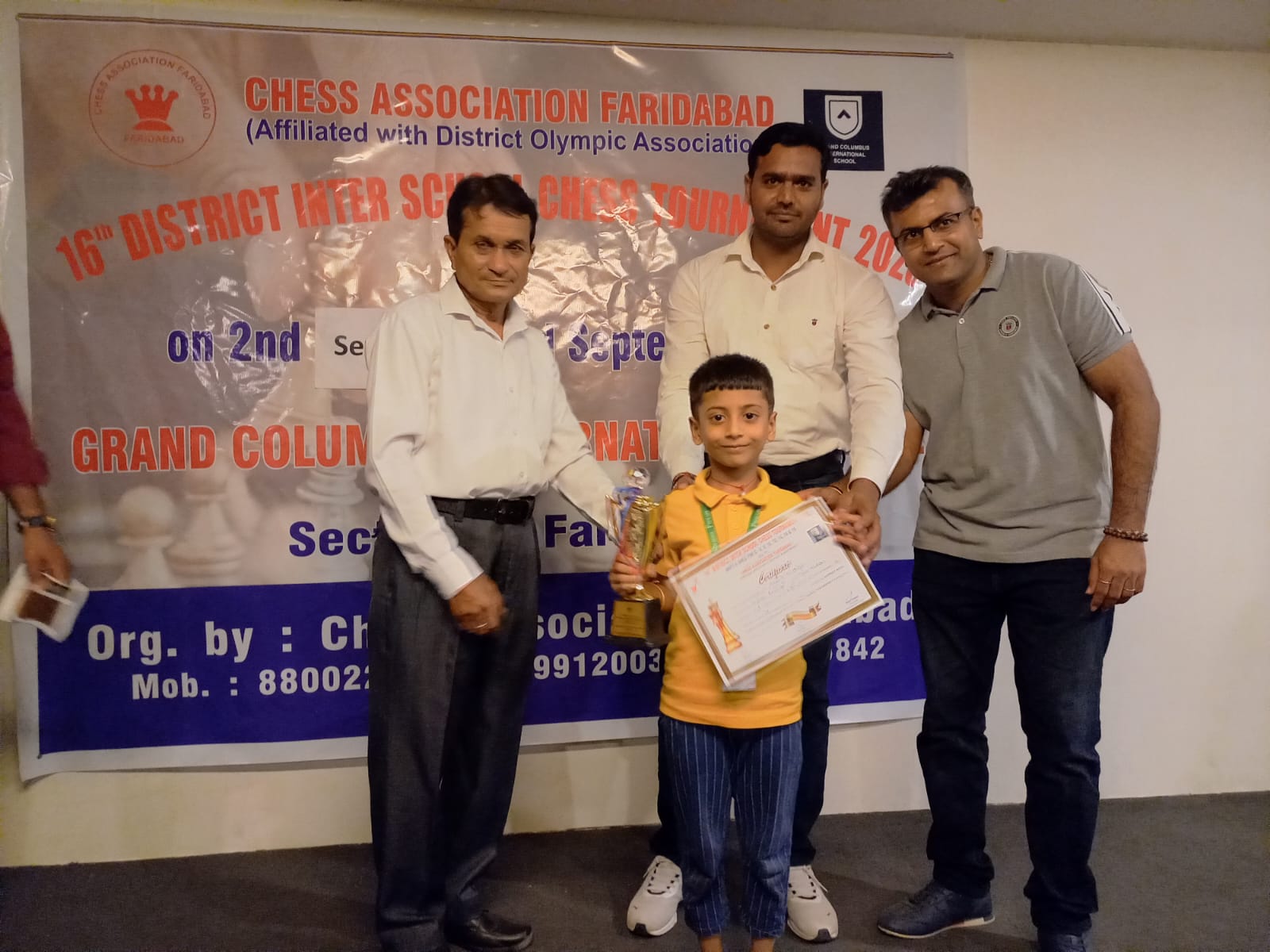 We are excited to share the outstanding achievements of Pranit Rastogi, a Grade 1 student. On September 2nd, he won the 1st prize in the U-6 boys' category at the 16th District Inter-School Chess Tournament hosted by Grand Columbus International School in Faridabad. Pranit impressed everyone by achieving a perfect score of 4 out of 4 games.
Pranit continued to excel, securing another victory on September 3rd at the 4th Genius Chess Tournament in the U-7 category, held at Adharsheela Global School in Ghaziabad. He maintained his flawless record with 5 wins out of 5 games.
Additionally, we are pleased to announce Pranit's recent success in the 2nd Sparkling Chess Tournament held on September 10th in the U-9 category in Indrapuram, Ghaziabad. He achieved the 2nd prize with an impressive score of 4 out of 5 points.
Furthermore, Pranit demonstrated his skills in a higher category, the U-9 division, and emerged as the winner, earning a trophy, medal, and certificate.
Pranit Rastogi's dedication and talent in chess are truly commendable. Congratulations to him on these well-deserved victories!