U-19 girls' Basketball Champions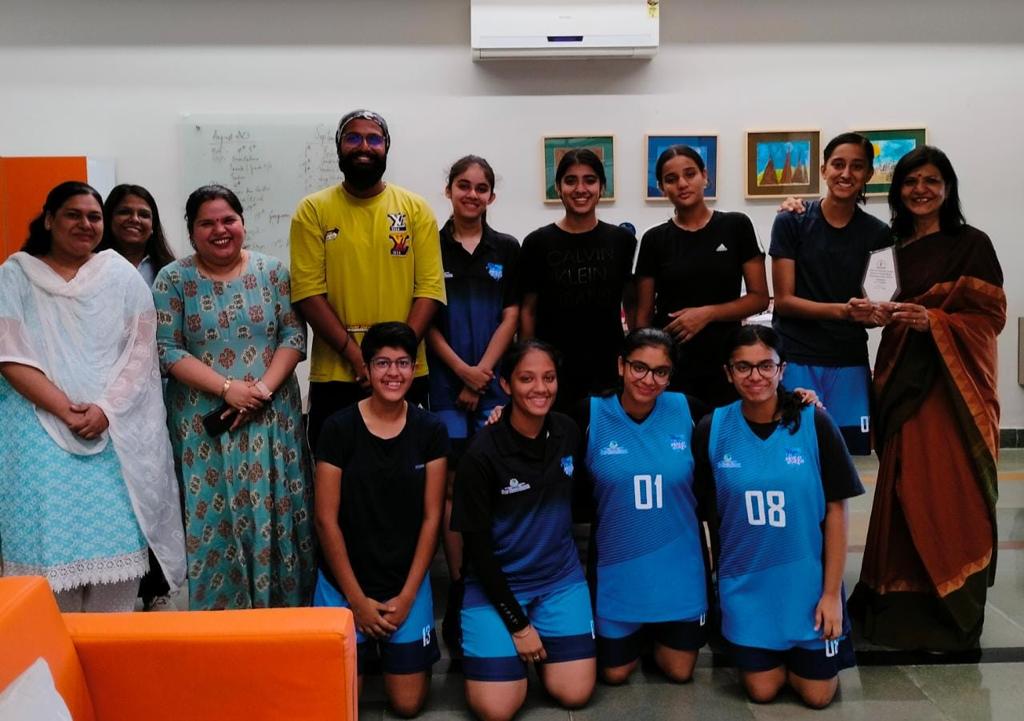 The U-19 girls' Basketball Team from Shiv Nadar School Faridabad emerged victorious in the District Championship organized by the Basketball Federation of India (BFI), which took place at Manaskriti School from September 4th to 8th, 2023. The tournament featured a total of 8 teams competing in a league format.
In the league matches, Shiv Nadar School showcased exceptional skills and teamwork, securing three consecutive wins. They defeated Bansi Vidya Niketan School with a score of 36-26, dominated Takshila Public School with a score of 38-10, and outperformed Star Sports Academy with an impressive score of 34-08.
Advancing to the semi-finals, Shiv Nadar School faced Manav Rachna International School and continued their remarkable performance, winning the match with a score of 26-08. In the thrilling finals, Shiv Nadar School clashed with Bansi Vidya Niketan once again and emerged triumphant with a final score of 38-24.
This incredible achievement reflects the dedication, talent, and hard work of the U-19 girls' basketball team from Shiv Nadar School, making them deserving champions of the BFI District Championship.