Triumphs on the Chessboard: Pranit Rastogi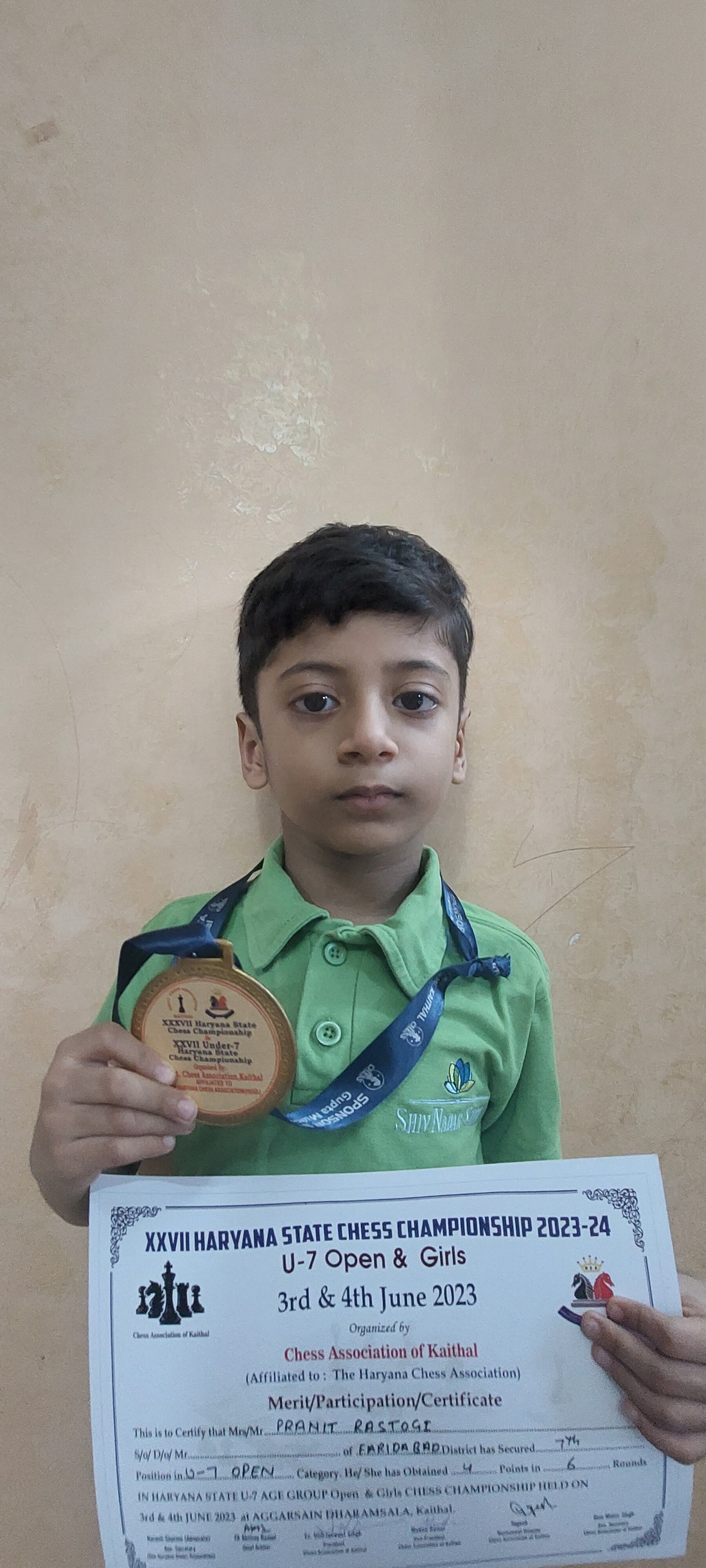 Pranit Rastogi, a Grade 1 student at Shiv Nadar School Faridabad Campus, showcased outstanding dedication and strategic thinking in two prestigious chess championships. In the Haryana State Chess Championship held in Kaithal, Haryana on June 3rd and 4th, Pranit secured an impressive 7th rank among 67 participants with a score of 4 points out of 6, earning a well-deserved medal and certificate.
Continuing his success, Pranit participated in the Dolphin Academy Chess Championship in New Delhi on July 2nd, 2023, where he emerged as the champion in the highly competitive Under-6 category. His exceptional skills earned him the 1st position, along with a trophy, certificate, and cash prize.
Adding to his achievements, Pranit also secured the second prize in the U-9 tournament organized by Khushi Chess Academy in Sector 21 D on July 30th, 2023. With a score of 4 out of 5 points, Pranit's consistency and hard work were once again recognized.
We extend our heartfelt congratulations to Pranit for his remarkable accomplishments, reflecting his passion and perseverance for the game of chess. His dedication and strategic abilities continue to be an inspiration to others in the chess community.