Tavish Pahwa wins AITA Super Series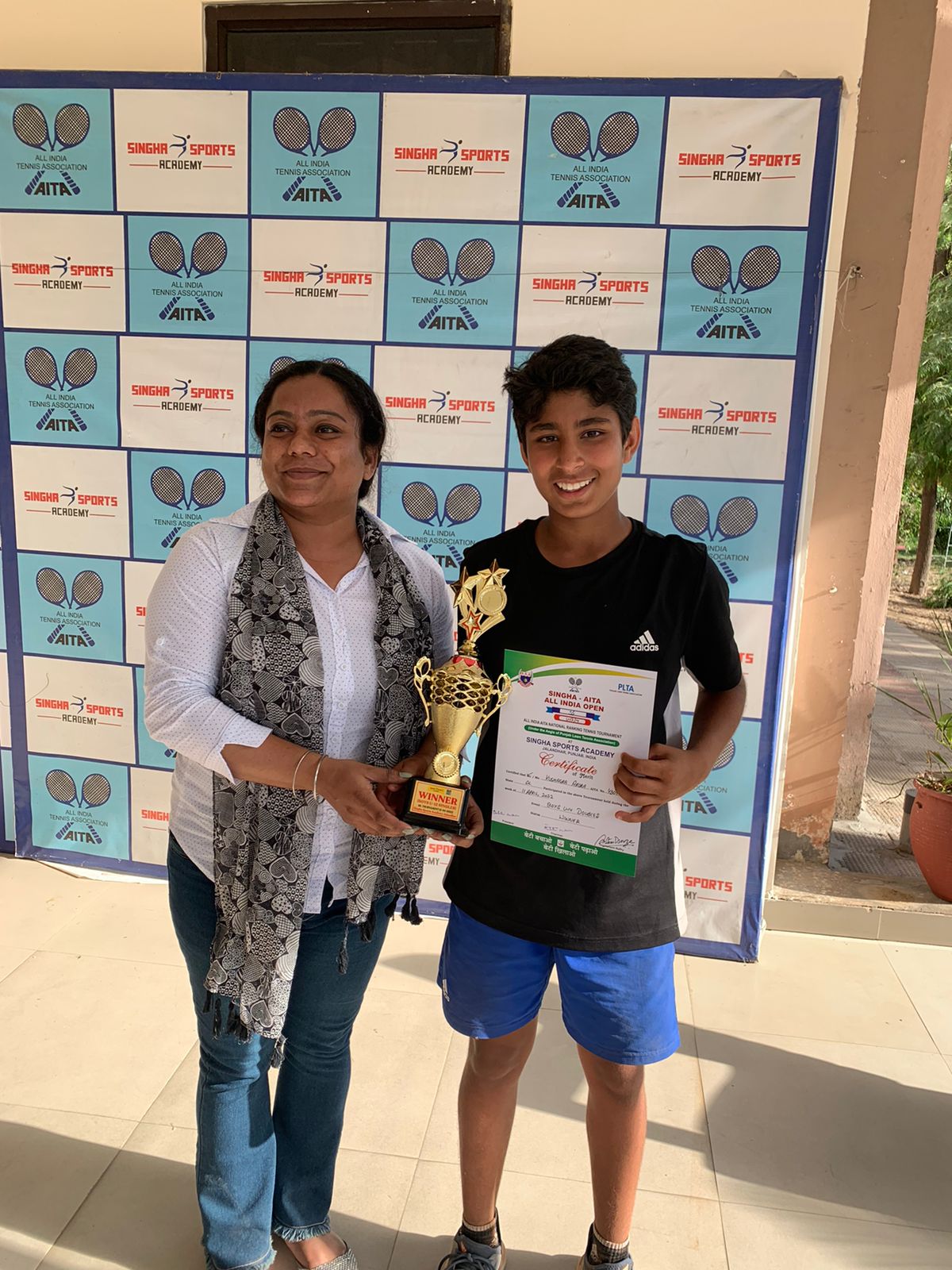 Tavish Pahwa made a clean sweep in the AITA Super Series tournament. He won the U-12 Singles and U-14 Doubles title in the All India Tennis Association's (AITA) Super Series (SS) championship held in Jalandhar in the week of 11th April.
Congratulations to our young champ!