Siddhant Sharma Dominates Golf on the International Stage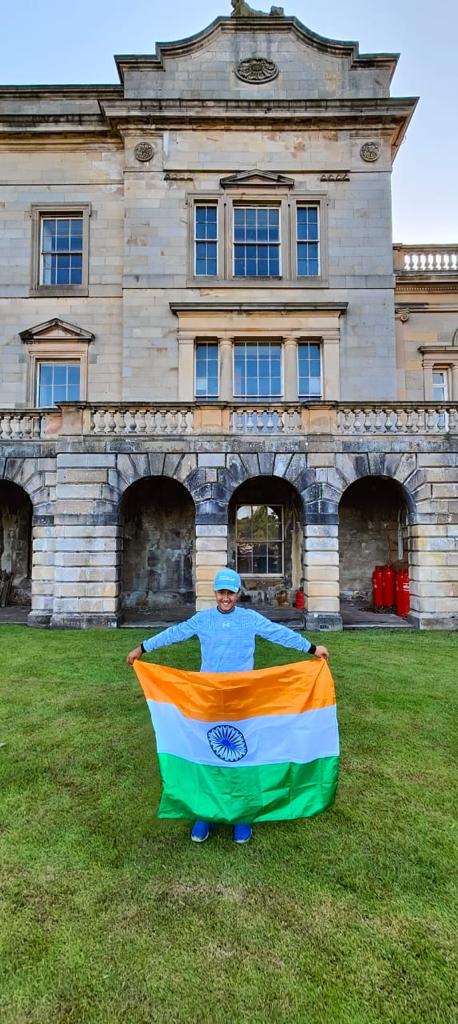 Siddhant Sharma, a Grade 5 student, has emerged victorious in the Greens2Glory "Taiwan Junior Open 2023" Qualifier Round. In an outstanding display of skill and determination, Siddhant not only claimed the 1st position in the 9-10 years category but also achieved the highest score of the day across all age groups. As a result of his remarkable performance, Siddhant has earned a sponsorship worth $1000 for the final tournament in Taiwan, scheduled to take place from August 9th to 11th.
The Qualifier Round, witnessed the participation of young players from various age groups. Amongst them, Siddhant Sharma stood out as a shining star, showcasing his exceptional talent, focus, and sportsmanship throughout the tournament. His consistent performance, coupled with his remarkable technique, enabled him to dominate his opponents and secure the top position in his category.
In addition to his triumph, Siddhant Sharma recently participated in the highly esteemed US Kids European Championship 2023, held in Scotland from May 30th to June 1st. Regarded as the world's second most prestigious golf tournament, this event witnessed the participation of only two qualifiers from India, with Siddhant being one of them. Despite being his first international tournament, Siddhant demonstrated exceptional skill and determination, securing an impressive 13th position out of 46 talented young golfers representing 21 countries.
The US Kids European Championship is renowned for its rigorous competition and the caliber of players it attracts. Siddhant Sharma's qualification for this prestigious event was a testament to his exceptional golfing prowess, setting him apart as one of the top junior golfers in India. Representing his country on an international platform, Siddhant's participation in this tournament is a significant milestone in his budding golfing career.
Amidst challenging conditions, Siddhant clinched a Top 5 spot in Category D during Taiwan's 3-day tournament from August 9th-11th. Among 18 Indian players, only two secured podium finishes, Siddhant being one. He also represented India on stage for a media interview, embodying gaming excellence.