Rising Tennis Star Makes a Mark on the International Stage - Tavish Pahwa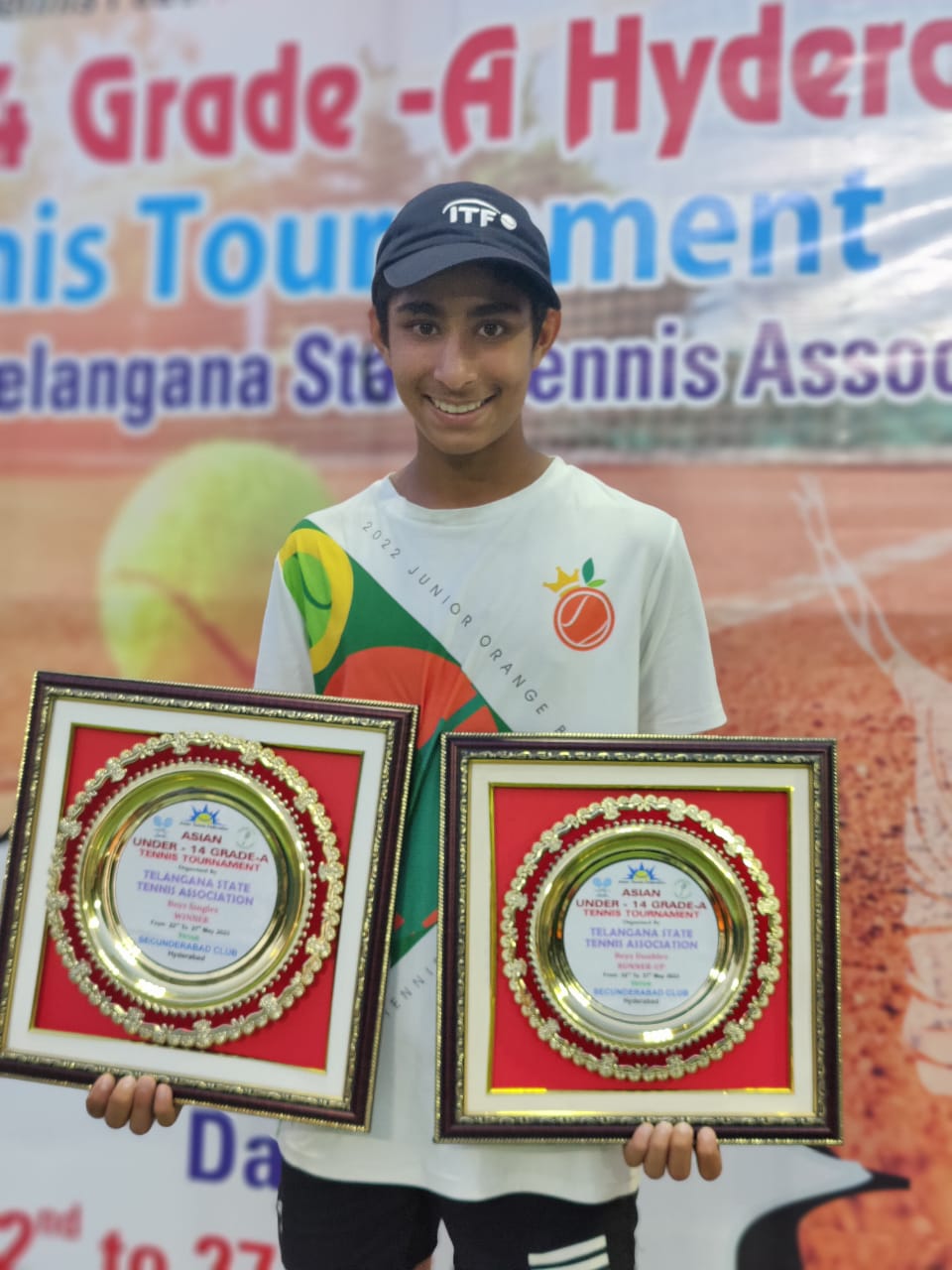 Tavish Pahwa, the prodigious tennis talent, has set the Asian 14 & under Grade A Championship ablaze with his extraordinary performance. With sheer brilliance, he triumphed in the Singles category, overpowering formidable opponents and securing his place as a finalist in the Doubles event.
In the pinnacle of Asian tennis tournaments, where the winner garners 50% more ranking points than the Indian National Championship victor, Tavish's achievement stands as a testament to his exceptional skill and unwavering determination. It is noteworthy that only one such tournament is held in India, while six are hosted across Asia.
With an unrivaled display of talent, Tavish swiftly dispatched top-ranked players from Iran, Hong Kong, and the No. 1 Indian player. In the semi-finals, he asserted his dominance with an emphatic 6-2, 6-2 victory, cementing his spot in the championship clash.
In the Doubles event, Tavish and his partner showcased their remarkable teamwork, battling through intense rounds. Their journey to the finals was marked by resilience and skill, with a tantalizing championship point in their grasp. However, despite their valiant efforts, victory eluded them. Nonetheless, their outstanding performance underscored their potential as a formidable doubles team.
Tavish's unparalleled success in both the Singles and Doubles categories illustrates his unwavering commitment and relentless pursuit of excellence. His achievements at this prestigious tournament serve as a testament to his talent and propel him towards an even brighter future.
We wholeheartedly congratulate Tavish on his resounding triumph at the Asian 14 & under Grade A Championship. His remarkable feats bring immense pride to our nation and inspire aspiring young tennis players.