Reyansha Shines at Asia Junior Debate Championship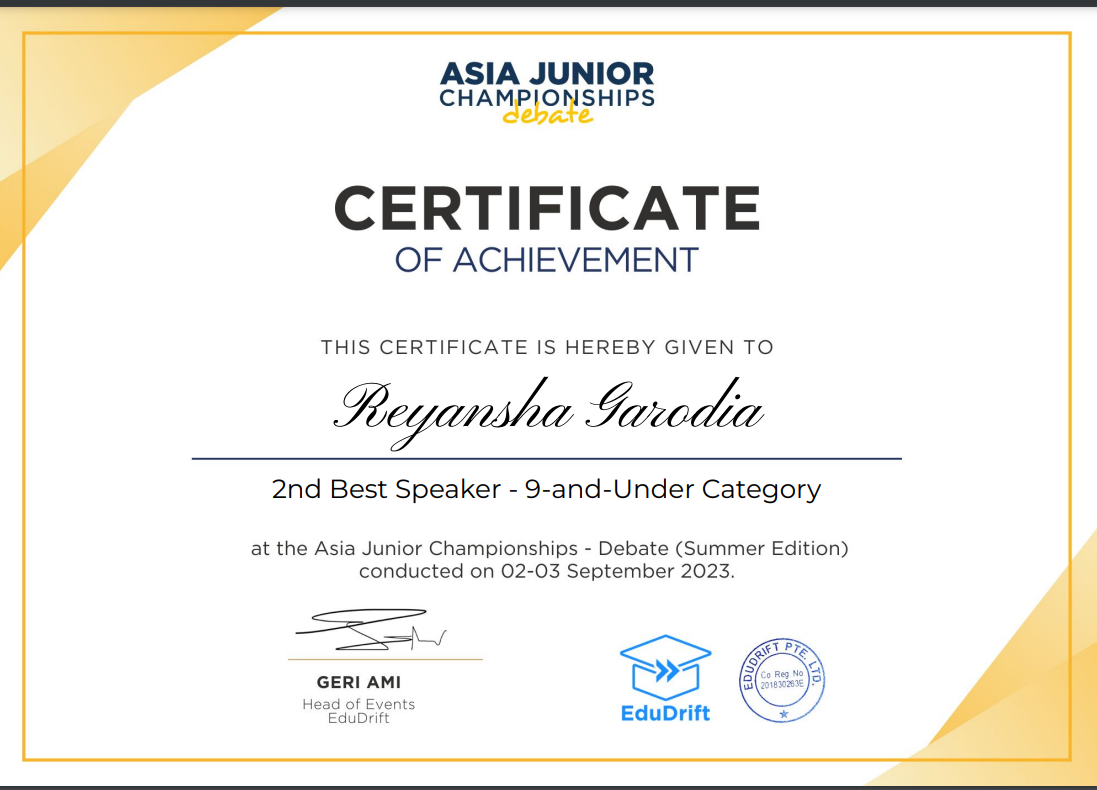 We are thrilled to announce Reyansha Garodia of Grade 4 Sariska exceptional performance in the Asia Junior Debate Championship.
Reyansha displayed remarkable talent by securing the 2nd best speaker title in the 9 and under category and the 7th best speaker title in the 10 and under category. This competition, held on September 2nd and 3rd, witnessed participation from various Asian countries, including Singapore, China, Vietnam, South Korea, and Australia. Reyansha, accompanied by two fellow students from Pathways Gurgaon and St. Theresa's Convent School, Karnal, showcased her debating prowess on this international stage.
We extend our hearty congratulations to Reyansha and anticipate her promising future in the world of debating.