test string
Remarkable Victory for Tavish at Prestigious Asians Category 1 Tennis Tournament in Ahmedabad!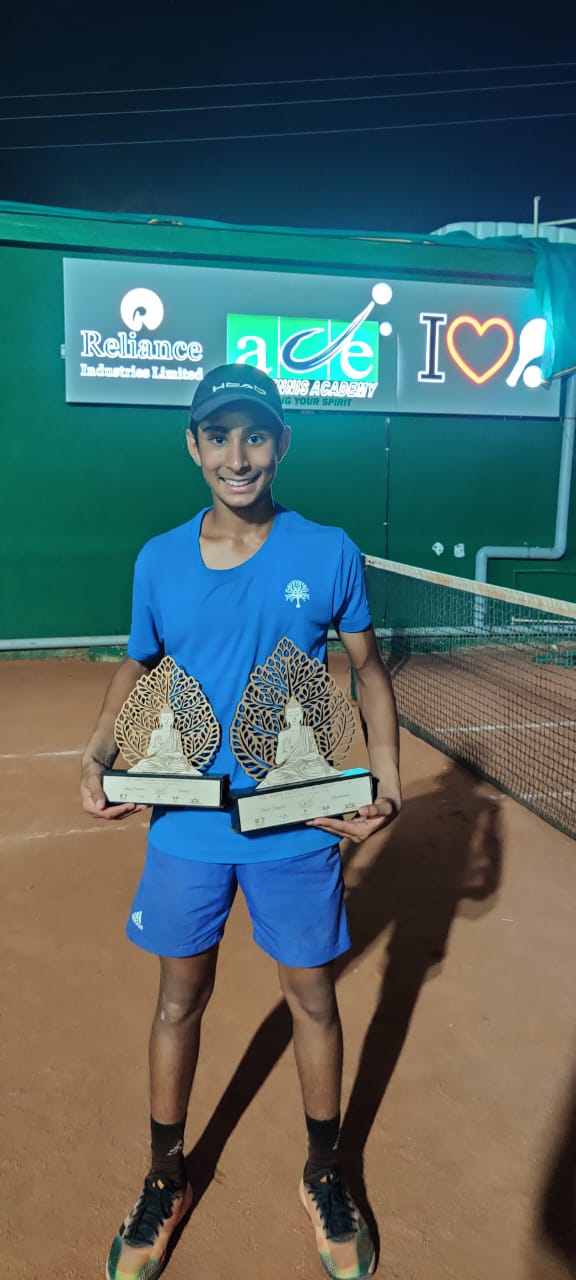 In a spectacular display of skill and determination, Tavish Pahwa student of Grade 7 emerged as the singles champion at the highly anticipated Asians Category 1 tournament held in Ahmedabad. Not only did he claim the coveted title, but he also showcased his prowess in doubles, reaching the finals alongside his partner.
In an exhilarating final match, Tavish faced off against India's top-ranked under-14 player, exhibiting remarkable composure and brilliance on the court. With an impressive scoreline of 7-5, 6-1, Tavish overpowered his formidable opponent, leaving spectators in awe of his precision and agility.
This stunning victory has propelled Tavish to new heights, as he now holds the esteemed position of being ranked number 2 in India's ATS (All-India Tennis Singles) rankings. His exceptional performance throughout the tournament has solidified his status as one of the country's most promising tennis prodigies.
Tavish's journey to success has been defined by his unwavering dedication and relentless pursuit of excellence. With each match, he continues to captivate audiences with his powerful strokes, strategic gameplay, and unwavering focus.
As Tavish continues to ascend the ranks, his remarkable achievements serve as an inspiration to aspiring tennis players across the nation.