test string
The Junior Gymnasts make us proud !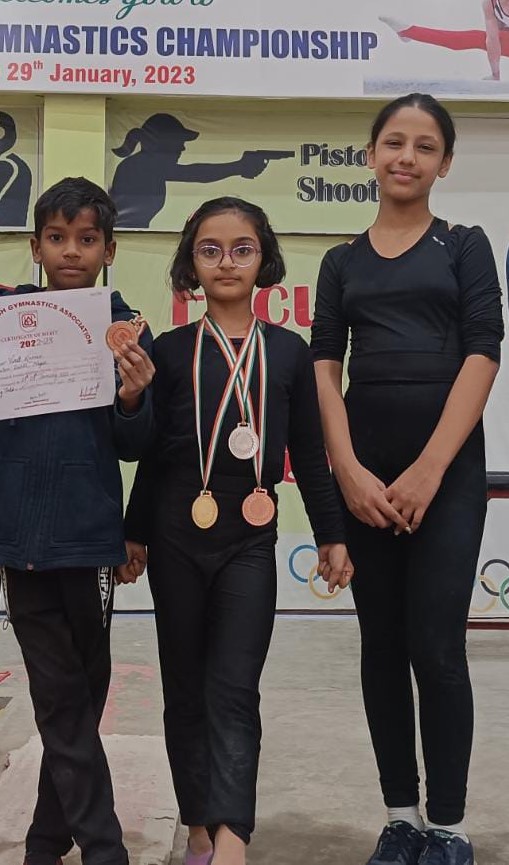 Our Primary Years Gymnasts participated in the U.P. State Gymnastics Championship Under-8 category held at Khel Goan School, Prayagraj in February 2023.
Avyukta Singh, Grade 3 was the all-rounder Medalist; she won Gold in Vaulting Table and Bronze in Floor Exercise.
Anaisha Saxena, Grade 3 won Gold in Uneven Bar.
Virat Kumar, Grade 1 won Bronze in Vaulting Table.