test string
Golden Victory: Shiv Nadar School FBD girls' team shines in district championship.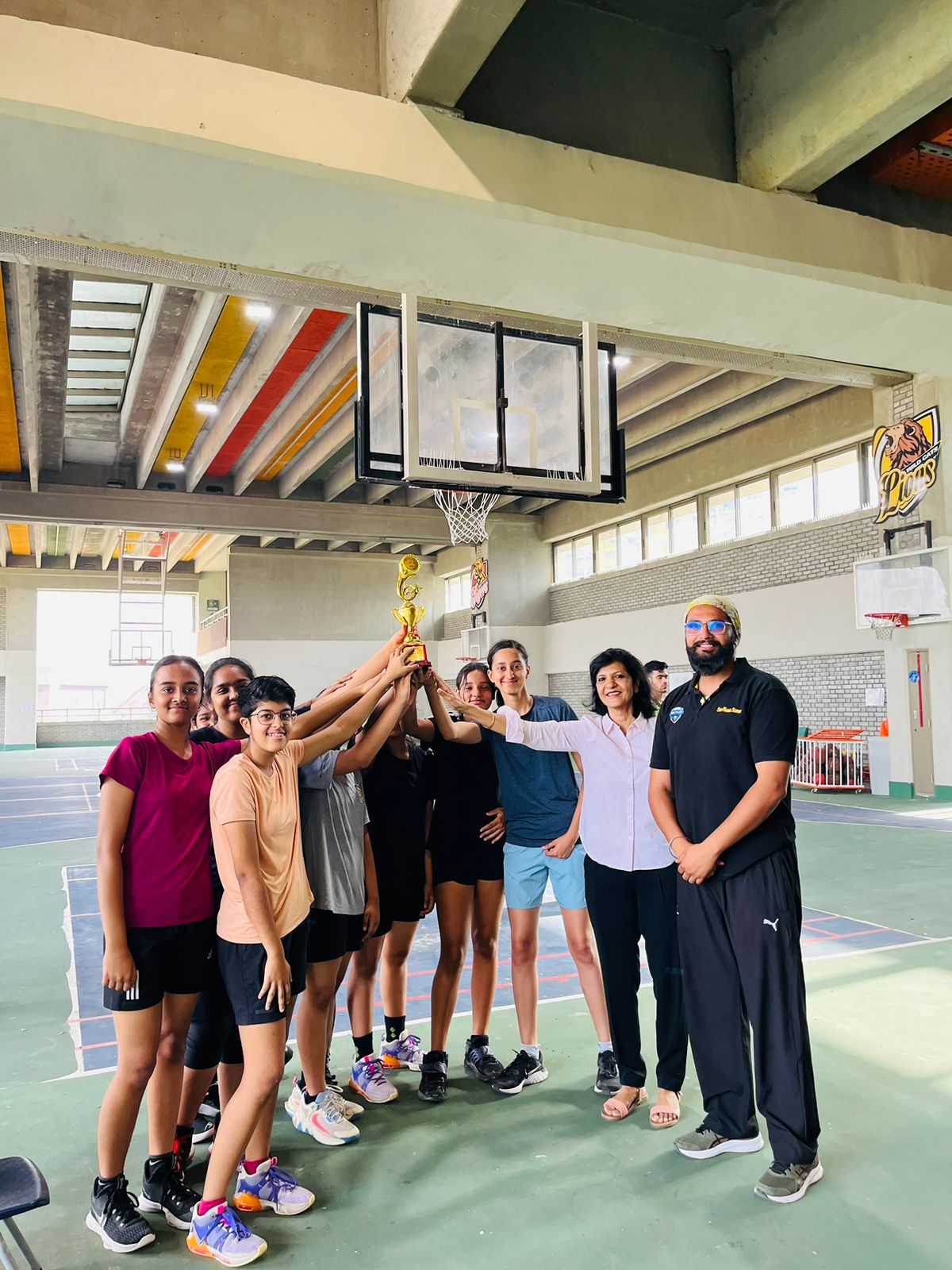 Shiv Nadar School's basketball teams displayed outstanding performance at the U-17 District Basketball Championship in Faridabad. The girls' team emerged as champions in the tournament, showcasing exceptional skills and teamwork. They triumphed in the final against Bansi Vidya Niketan with a commanding score of 35-18. Earlier in the semi-finals, they defeated Takshila Model School by a remarkable margin of 32-07. In the league matches, they dominated Delhi Public School, Sec-81 with a resounding victory of 27-06.
The girls' team consisted of talented players such as Shreya Garg, Anavi Jindal, Ania Gupta, Kyra Gupta, Pritika Mahajan, Harika Garg, Khushi Gulati, Aanya Bhatia, Aayana Aggarwal, Ishita Bhargava, Jeenal Tanwar, and Manya Gandhi. Their remarkable skills and dedication were key to their success in the championship.
Congratulations to the girls' team of Shiv Nadar School for their exceptional performance and for bringing home the Under-17 district championship title. They have made the school proud with their achievements and have set an inspiring example for future Basketball players.