EXPLORING OUR ELEMENTS
Exploring new horizons is an essential part of holistic education. In the second post in the series of Glimpses 2021, we see how the virtual platforms facilitated explorations beyond the realm of the classroom. Students from all cohorts did us proud by winning accolades in competitions across domains through individual and team participation.
JOY OF SHARING
In July 2021, we celebrated the Joy of Sharing to instil the value of philanthropy in young hearts. Students shared books, toys, and eatables with their caregivers at home. During the online interactions with teachers and caregivers at school, they expressed gratitude through musical and artistic presentations.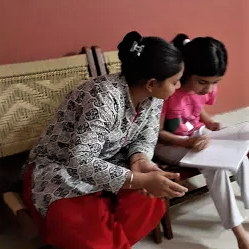 During the week-long celebration, speakers from our parent community shared information about different professions and the social impact they make. To share is to care; hence, students nurtured plants and fed street animals. They also collaborated with an NGO to help underprivileged children.
DISCOVERING TALENTS
Anandam, the culmination event for the AHA! Arts basket was celebrated by various cohorts. Students showcased the talents learnt over the year in different visual and performing arts, portraying poignant themes. SNS NOIDA's Anandam was based on KATHASARITSAGAR, the ocean of the streams of stories, for Grades 7 and 8. The theme for Grades 9 to 12 was the famous play, A Midsummer Night's Dream. SNS Gurgaon celebrated Anandam with themes like Habitat and Environment. Myriad artistic expressions through dance and music forms, sculpture art, painting, and thread art, made Anandam truly a festival of happiness.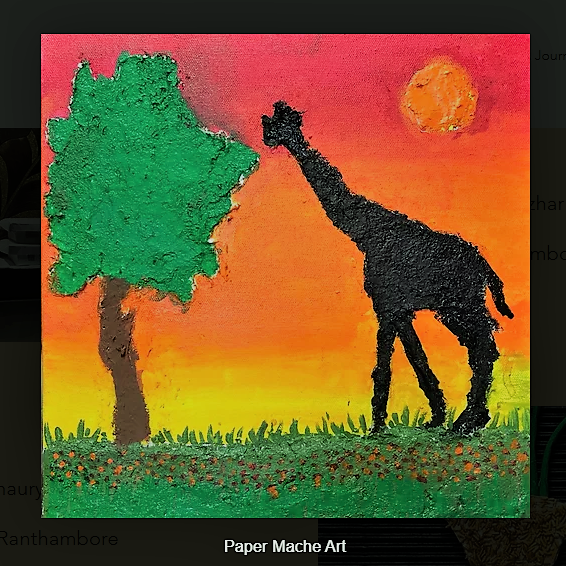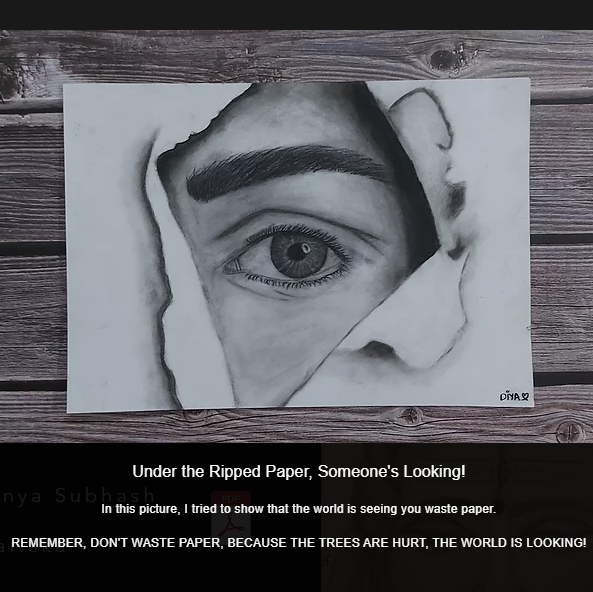 COLLABORATIVE CLUBS
Students knitted several activity clubs during the previous year to bridge the gap they and their peers faced due to the lack of physical interaction. A book lovers club named 'Page Turners', 'Izhaar'- the club for budding artists, 'Izhaqat' - the theatre club, and '8 Beats' Western dance society acted as a breath of fresh air for isolated youngsters.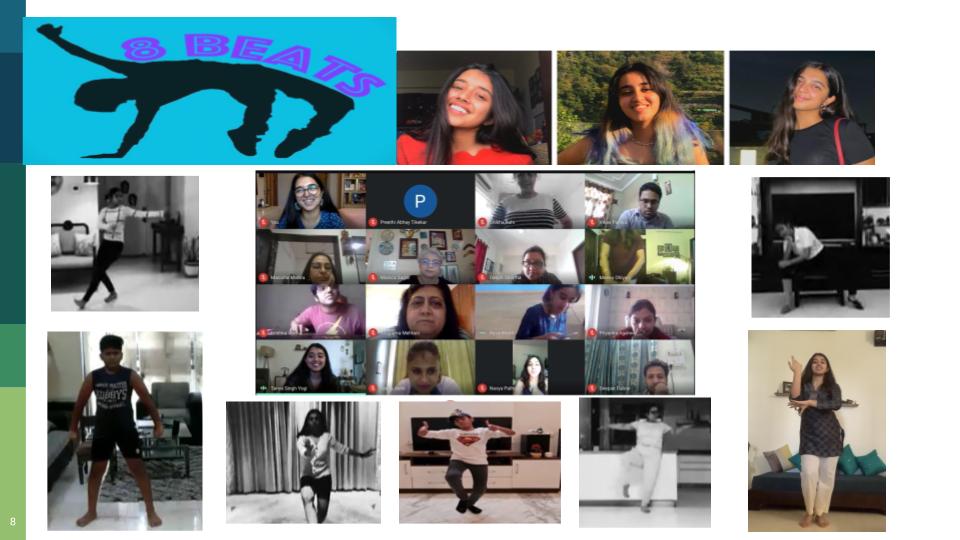 Ruler of Reasoning
HCL Jigsaw, India's Premier Critical Reasoning Platform for students from Grades 6 to 9, saw excellent performance from our students. Neeyati Amit Saini of Grade 9, SNS Faridabad, won the HCL Jigsaw 2.0.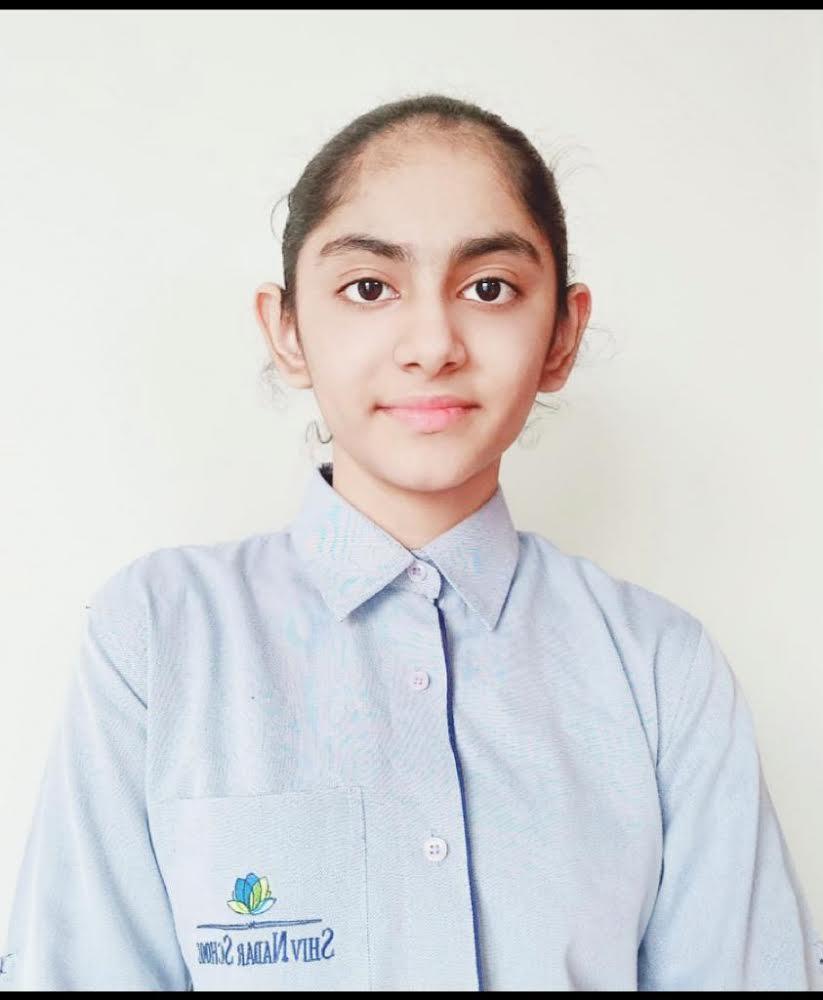 SPORTING SUCCESS
Engaging in sports leads to higher focus, agility, and collaborative skills. Shiv Nadar School offers professional training in more than a dozen forms of sports. During the past year, our students won accolades at the national level. Here we recapitulate some of the achievements of the young champions.
Shiv Nadar School NOIDA
Viraj Singh Goel of Grade 6 won 1 Gold and 3 Silver medals in the Delhi State Shooting Championship. He became a National Renowned Shooter at the 64th National Shooting Championship, held at Bhopal. Zara Anand of Grade 8 won the Young Masters Amateur Golf Tournament and became a world-ranked amateur golfer certified by Golf's governing body R&A, Scotland. Shafali Verma of Grade 11 scored the highest runs as a debutant in the Women's Test match against England (159). She also became the youngest player to play Women's Big Bash League from India.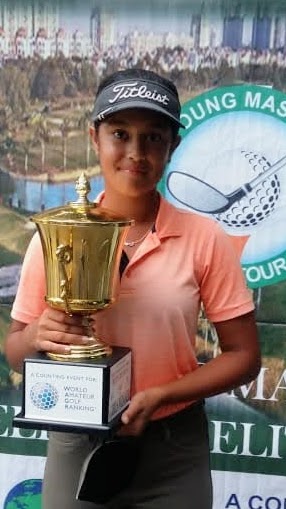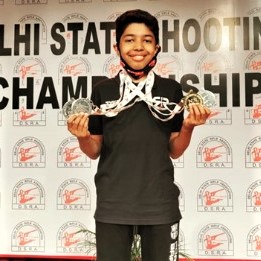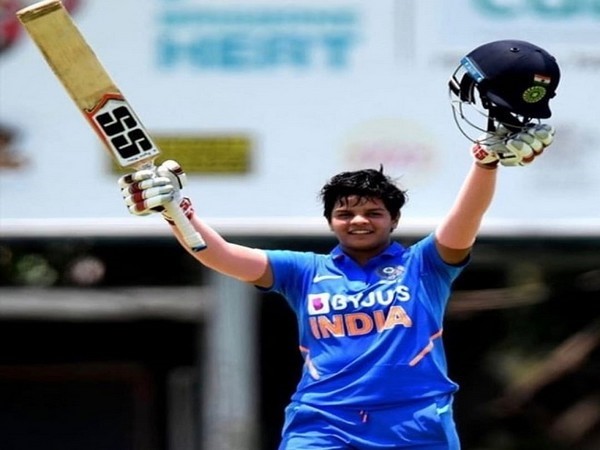 Zara Anand, Grade 8 Viraj Singh Goel, Grade 6 Shafali Verma, Grade 11
Shiv Nadar School Gurgaon
Shubbh Kapur of Grade 9 represented India in the Asian School Chess Championship, winning an Individual Silver while helping his team, India A, bag a Gold. He stood 5th in the Western Asian Open Chess tournament while attaining 3rd place nationally. Vibhor Gaur of Grade 8 scored 594 runs in 5 matches in the 3rd Shiv Lal Memorial U-15 cricket tournament and was declared the best batsman of the tournament.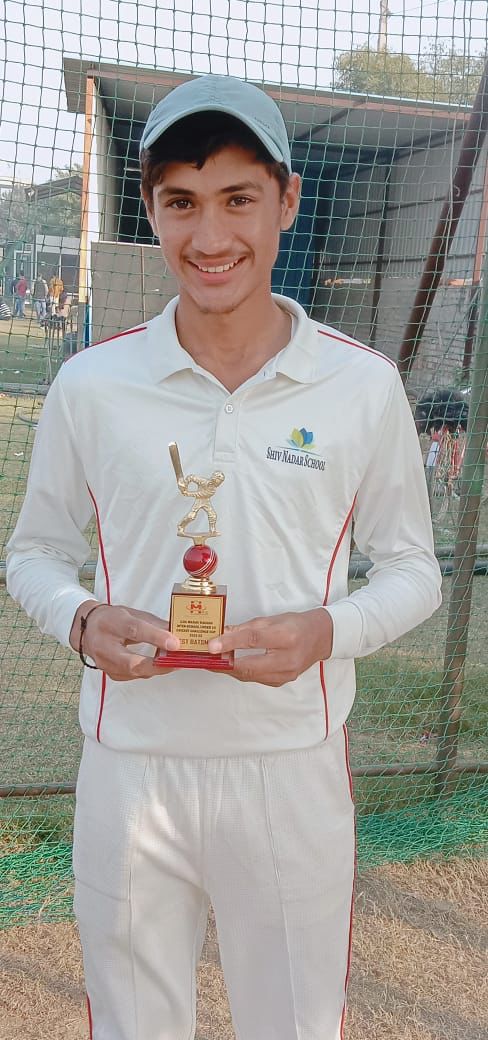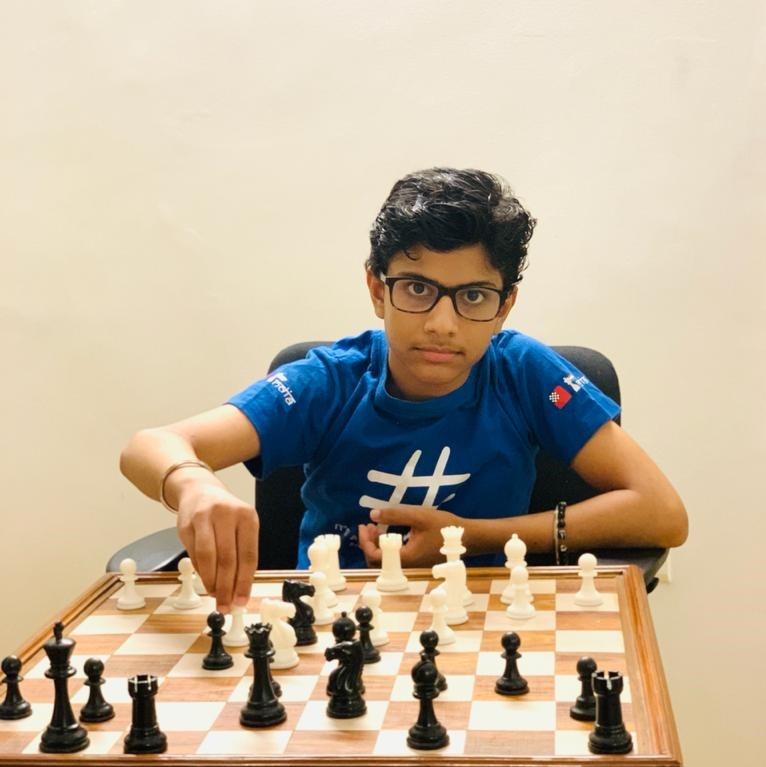 Vibhor Gaur, Grade 8 Shubbh Kapur, Grade 9

Apart from individual achievements, our teams also made us proud. The Under-17 Cricket Girls team of SNS Gurgaon won the School Games Federation of India District Championship.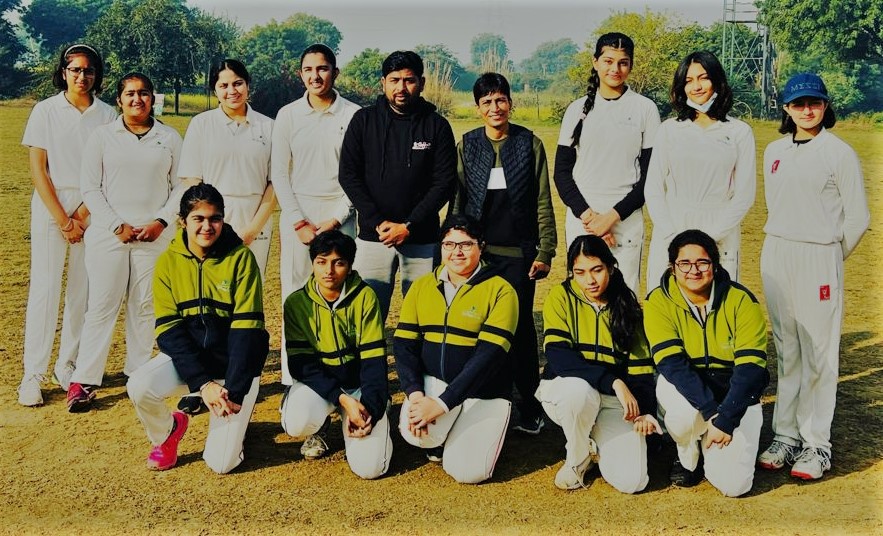 Shiv Nadar School Faridabad
Tavish Pahwa of Grade 6 won the AITA Championship Series U-14 Tournament. He received Double Crown at the Ramesh Desai Memorial U-12 Junior Tennis Nationals, winning the Singles and Doubles titles. Maira Sikka of Grade 5 secured 1st position in the skating competition hosted by the School Games Federation of India. She stood 2nd in the Roller-Skating Federation of India Nationals.
The U-17 Girls Basketball team of Shiv Nadar School Faridabad also made us proud by securing the First Position in the District -17 Junior Girls Tournament Organised by the School Games Federation of India.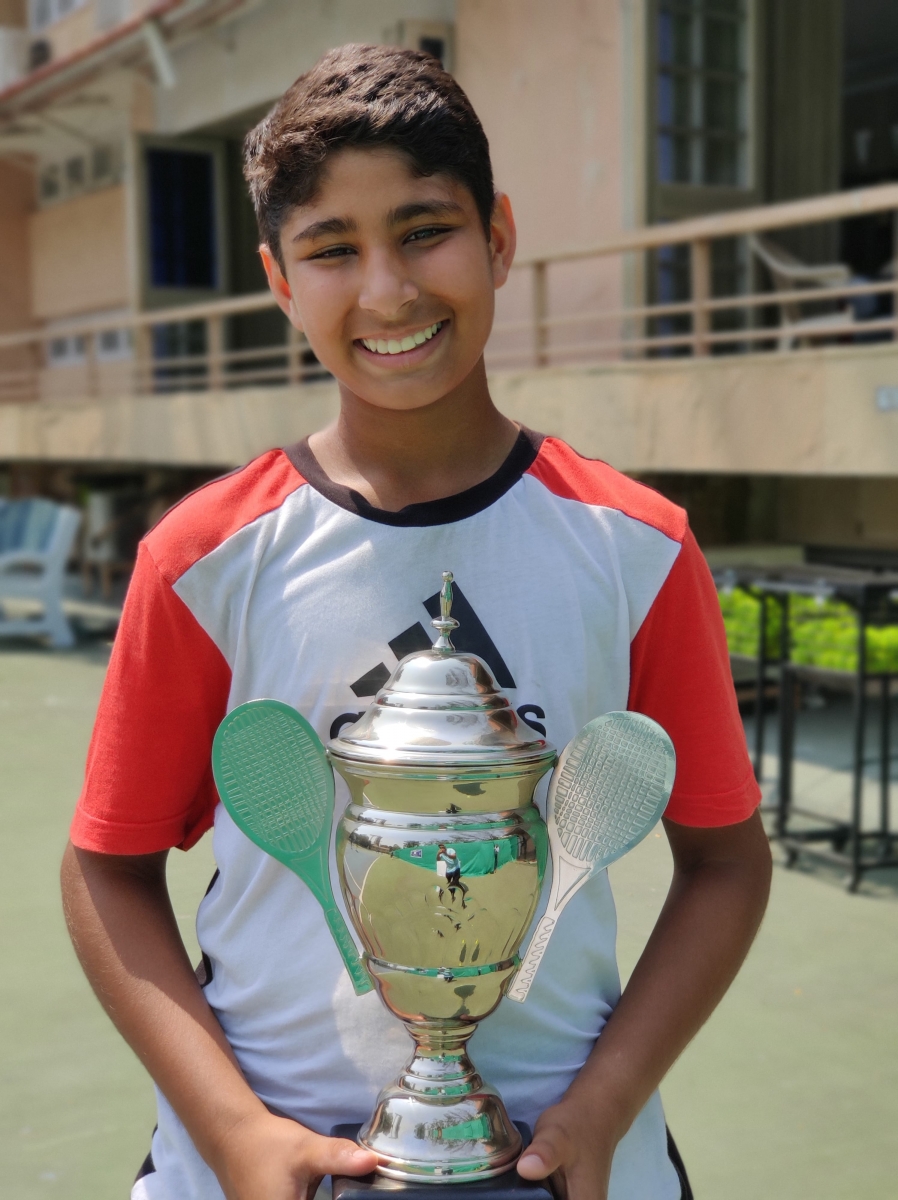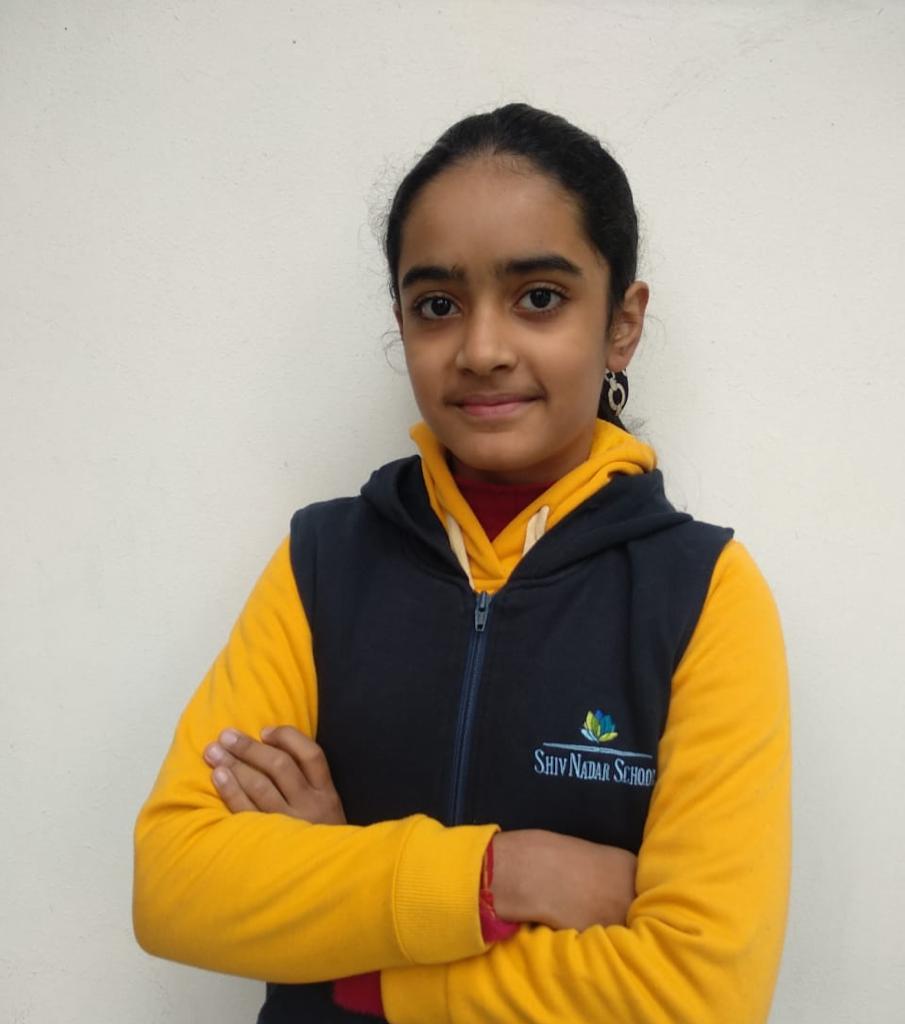 Tavish Pahwa, Grade 6 Maira Sikka, Grade 5

Our young learners have not only Explored a vast panorama of talents but also paved their way to phenomenal success in years to come. In the next post, we will look at how our budding innovators developed outstanding ideas and won international accolades.
Mar 31, 2022 by Shiv Nadar School