Congratulations Tavish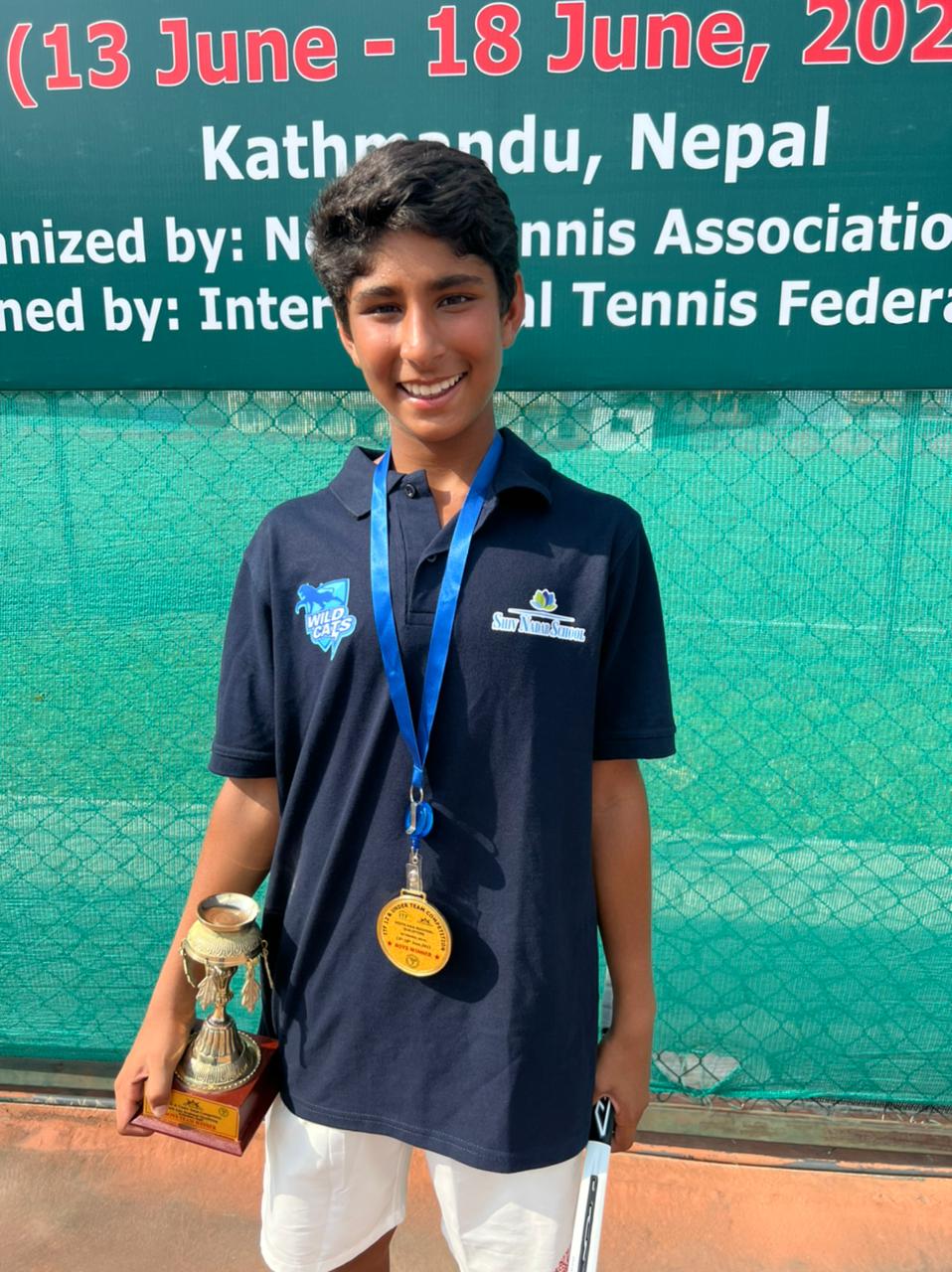 Tavish Pahwa of Grade 7 represented the country in the 2022 ITF Asia U12 Team Competition for the South Asia Regional Qualifying Event which happened in Kathmandu, Nepal.
He has won the South Asia Regional Qualifying Final Match against Pakistan. He is now qualified for Asian Games, which will be held in Kazakhstan.
With this, Tavish becomes India's No 1 ranked player in the Under 12 Category as per the All India Tennis Association's new ranking. He also won the Prestigious National Series Tennis Tournament held in Karnal.
Congratulations to the young boy Tavish!