test string
Congratulations Shabdika - 8th Faridabad District Wushu Championship 2023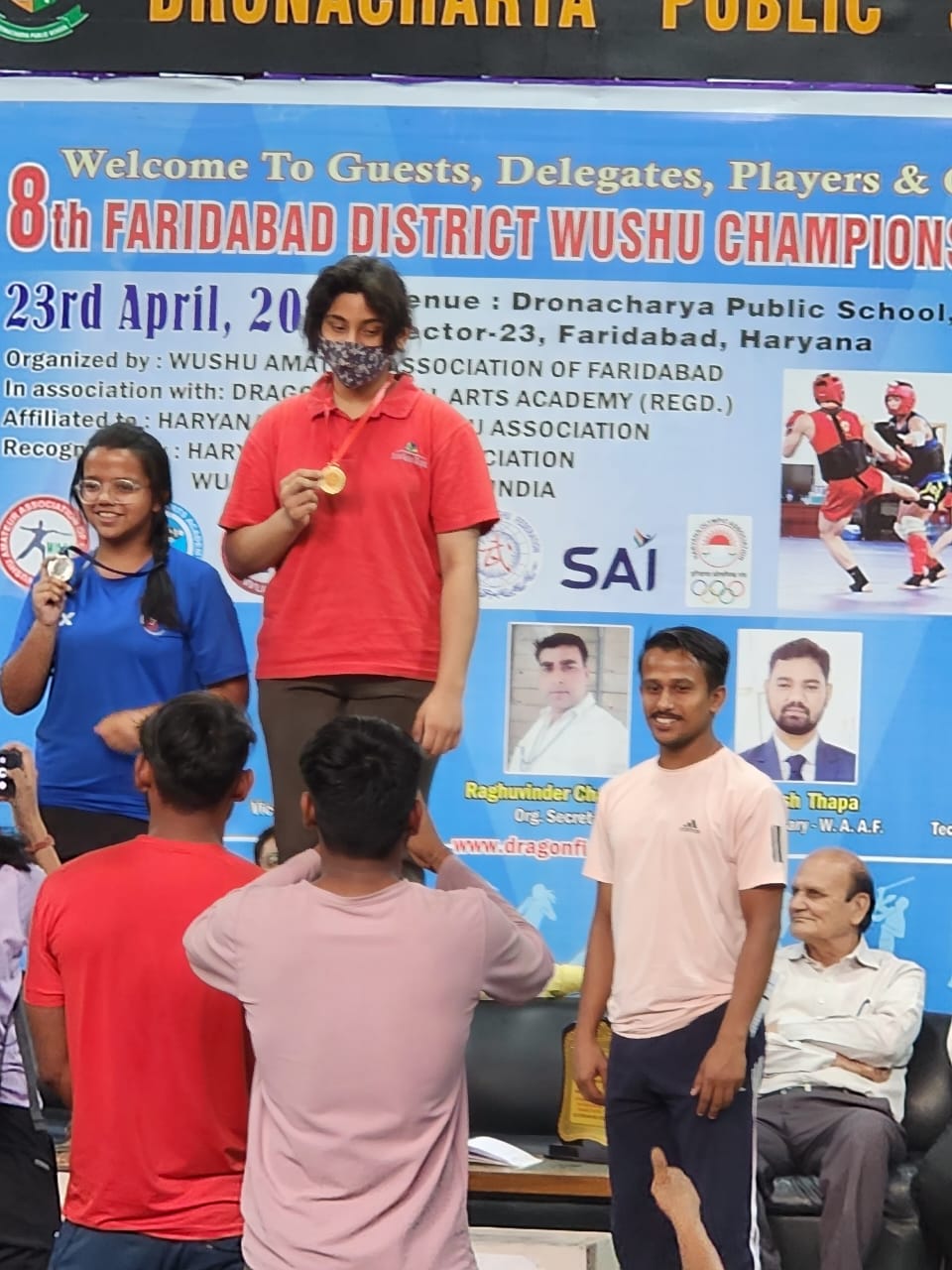 Shabdika Anand, a 7 Corbett student at Shiv Nadar School Faridabad, has won her first Gold Medal at the 8th Faridabad District Wushu Championship 2023. Despite having only taken a few classes in Wushu, Shabdika has shown remarkable talent and dedication to the sport.
Her success can be attributed to the guidance of her coach, Mr.Manish Giri, who has been instrumental in helping her learn the nuances of the sport. With Manish Sir's support and mentorship, Shabdika has shown tremendous progress and is eager to learn more.
Shiv Nadar School is proud of Shabdika's achievement and wishes her the very best for her future endeavors.