Congratulations Daksh Malik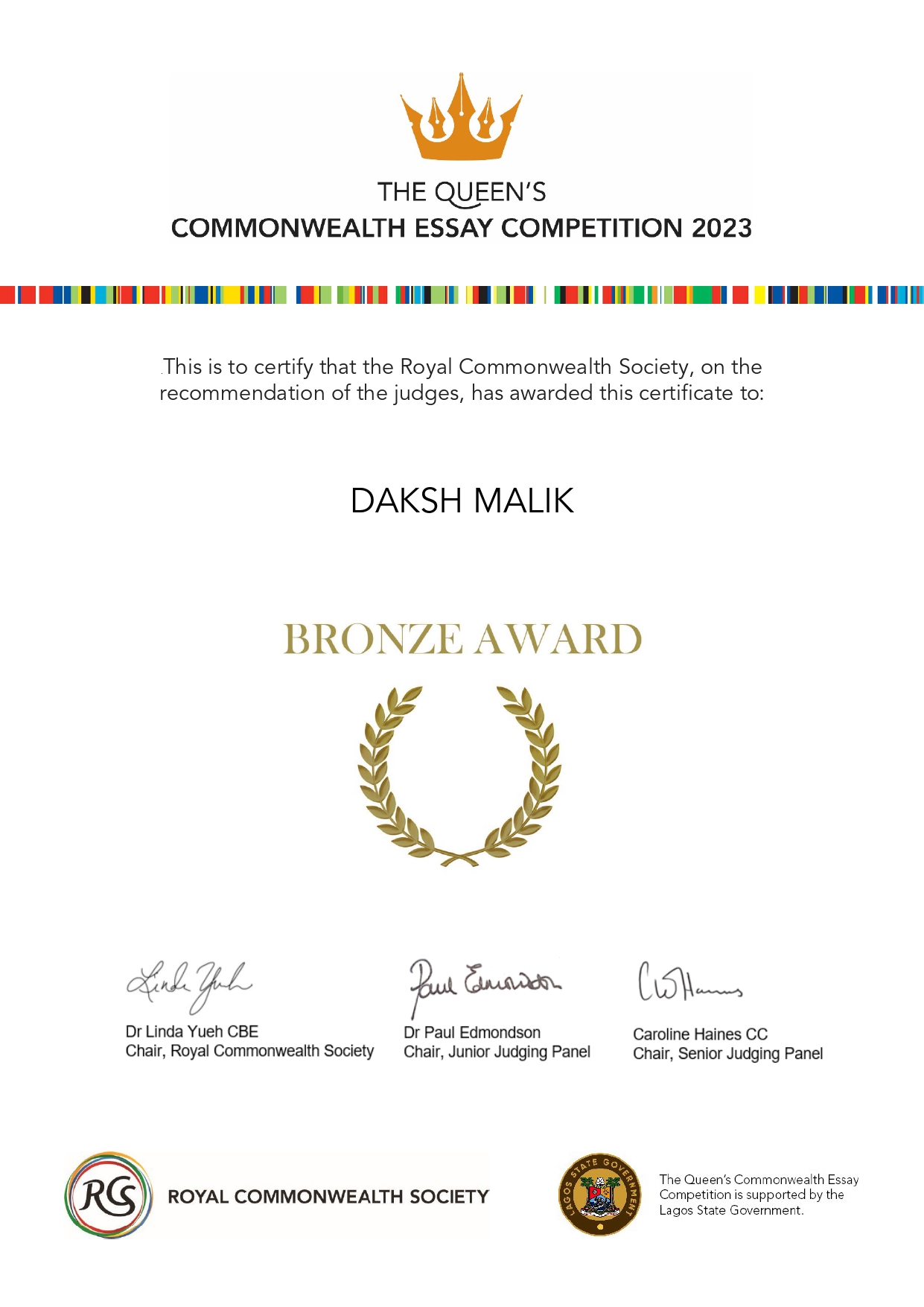 Daksh Malik, Grade 8 has made us proud once again by winning a Bronze at the International Level in literature awarded by The Royal Commonwealth Society, United Kingdom. He has been awarded for consecutively second year.
The topic he submitted to The Queen's Commonwealth Essay Competition (QCEC) 2023 was 'Why Your Voice Matters' and he titled his essay "Youth Voice - A Catalyst to Brighter Future", exploring the power young people hold within the global community and consider how this power can be harnessed to make a meaningful impact in the world.
The Queen's Commonwealth Essay Competition (QCEC) is the world's oldest international writing competition for schools and has been delivered by the Royal Commonwealth Society since 1883. This competition is an opportunity for creativity and high-quality discursive writing. There were a record-breaking over 30,000 entries to this year's QCEC competition.