test string
The Budding Golfer, Aney Shankkar!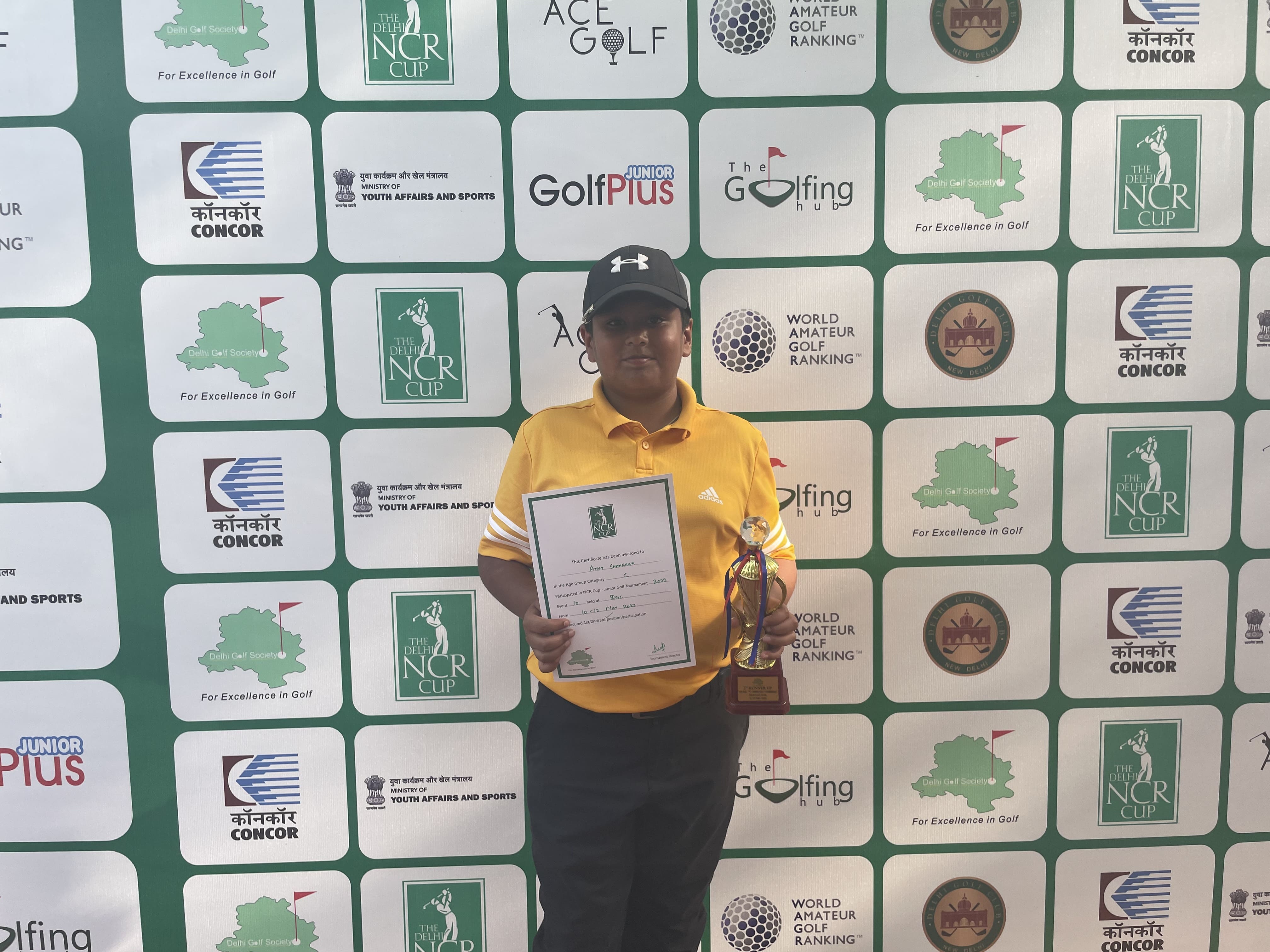 Aney Shankkar, a Grade 8 student started playing golf in 2020. He played his first tournament in 2021 where he secured the second position. Since then he has played in many prestigious tournaments and has secured positions. His current Handicap is 5 overs.
Tournament Aney played in the year 2023
Optimist International Junior Golf Championship Florida - 1st Position
Greens to Glory Callaway Junior Golf Tournament - 2nd Position
IGU Feeder Tour Event 2 Golden Greens Golf Course - 1st Position
IGU Feeder Tour Event 3 Aravalli Golf Course, Faridabad - 3rd Position
NCR CUP 10TH Junior Golf Tournament - 3rd Position
Greens to Glory 10TH TAIWAN Junior - 2nd Position
NCR CUP 11TH Junior Golf Tournament - Tied 2nd Position
IGU shares the Ranking of the players based on the number of tournaments they play and win from January every quarter. Aney is in the first position as per their current ranking (IGU NORTH ZONE SUB JUNIOR/JUNIOR FEEDER TOUR 2023).