test string
Atal Smriti Cricket Tournament Under-14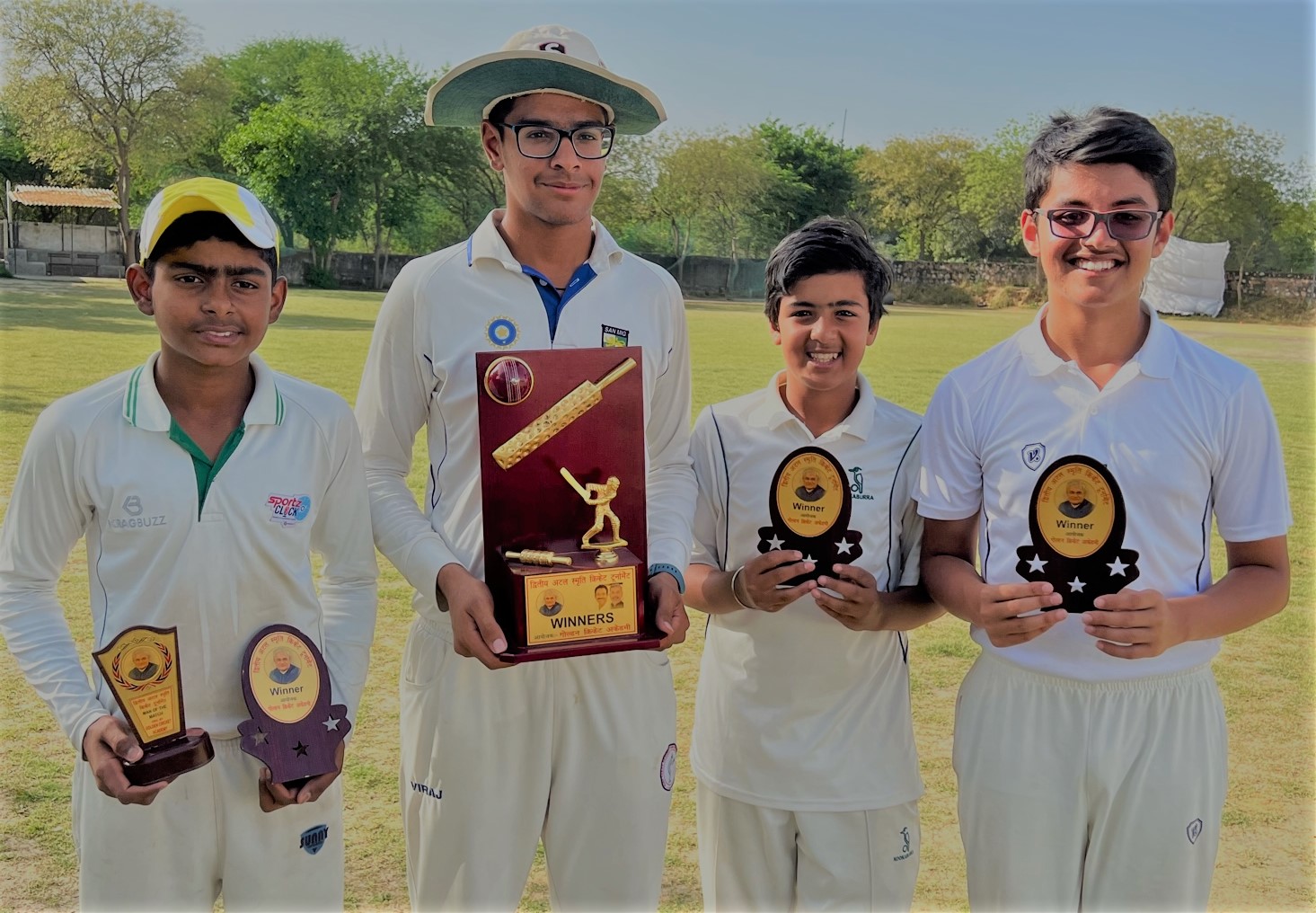 4 students won the Atal Smriti Cricket Tournament Under-14.
Tanish Chawla
Gurtej Singh
Yuvraj Chopra
Arnav Singh Sheoran
In the final match of the Tournament Gurtej Singh Scored 112 runs not out in 115 balls. He also took a wicket. Gurtej was awarded Man of the Match & Best Batsman.
Congratulations to the students.