'Adaptive Athletic Meet'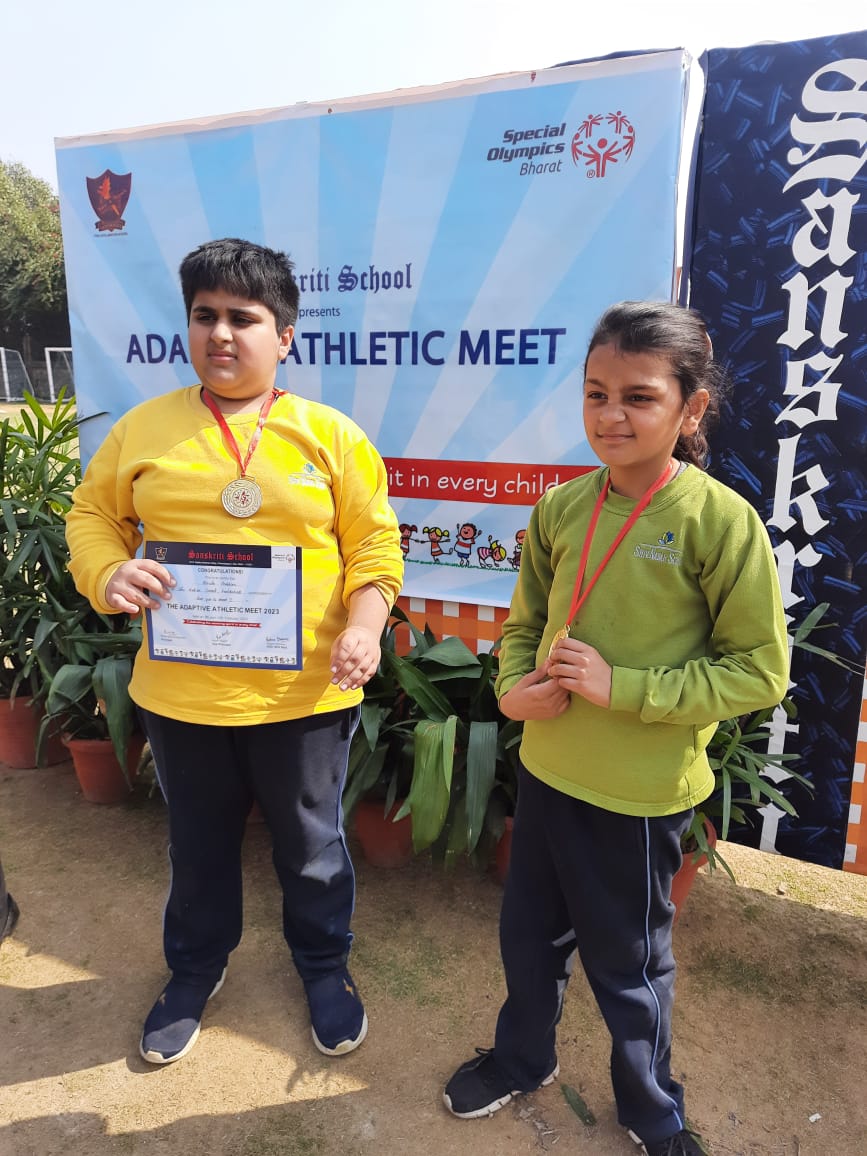 The Sanskriti School in Delhi recently hosted the 'Adaptive Athletic Meet' for special needs children, where numerous schools from Delhi-NCR participated. This event was held to celebrate the abilities of children with special needs.
During the event, our students took part in the 'Prelims Athlete Program' and showcased their talent. Lavanya from Grade 4 Corbett secured 1st position in the 25m assisted walk, while Ritwik from Grade 5 Corbett secured 1st position in the 50m running and Short Put. Both the students earned a gold medal for their exceptional performance.
The event was a true display of enthusiasm and sportsmanship, with all the students showcasing their skills and abilities. We are proud to have been a part of this event and are delighted to share glimpses of the same.