test string
Aayra Kakkar's Kickboxing Triumph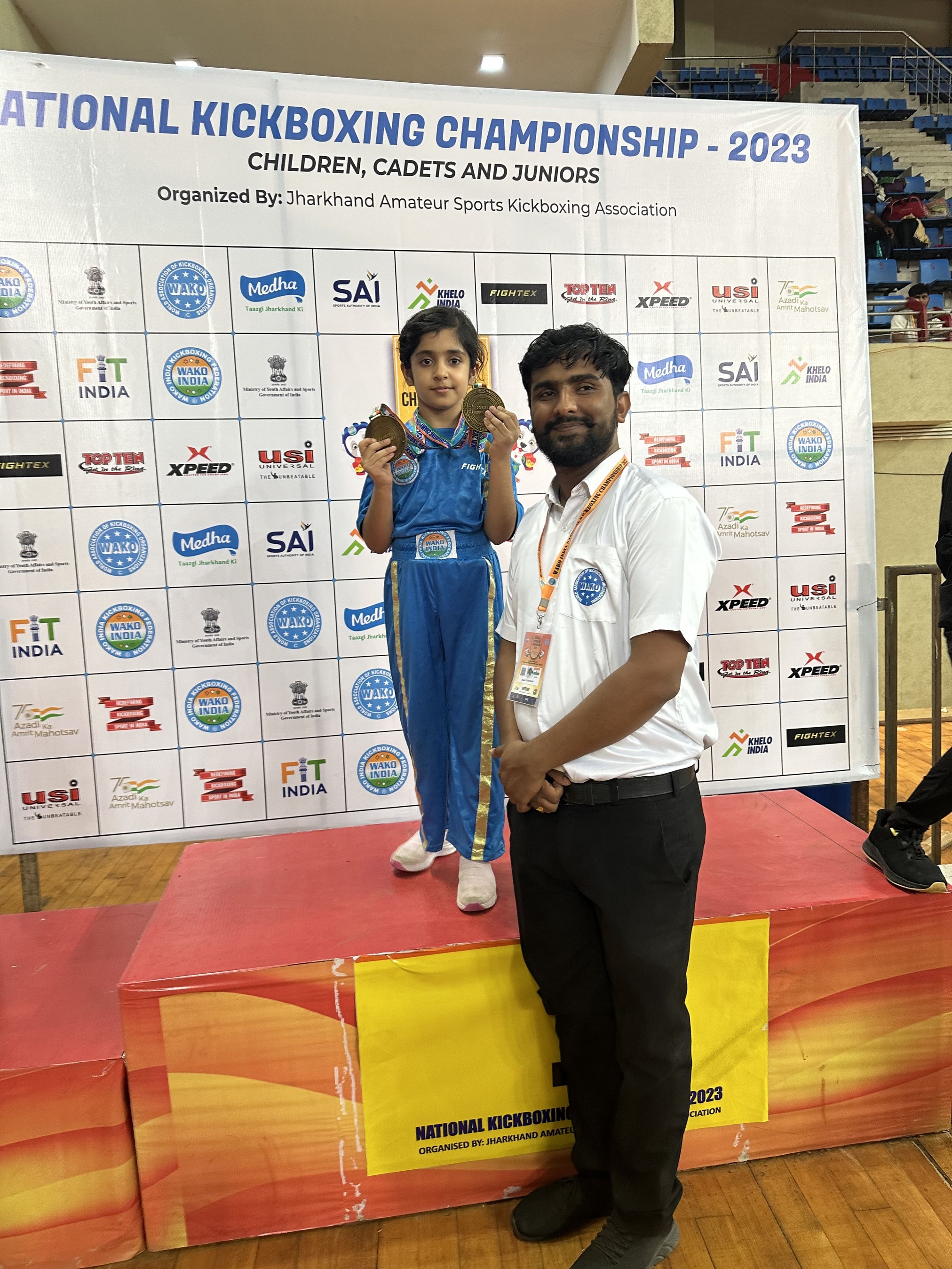 We proudly congratulate Aayra Kakkar, a bright Grade 4 student, for her exceptional accomplishments in kickboxing. Her dedicated efforts and hard work have led to remarkable success, highlighting both her individual talent and our school's supportive environment.
In May 2023, Aayra participated in the State-level Kickboxing competition and secured two Gold Medals in the Kick Light and Point Fight events. These victories not only demonstrate her skill but also earned her a well-deserved spot in the National Championships.
Representing Haryana at the National Kickboxing Championship held in Ranchi from August 23rd to 27th, 2023, Aayra once again shone brightly, securing two Gold Medals in the Light Contact and Kick Light categories within the 7 to 9 years age group and 30 Kg category.
Aayra's achievements speak volumes about her commitment and training, setting an inspiring example for her peers. We proudly share the news of our Grade 4 student, Aayra Kakkar's success. Her accomplishments at the National Championship bring immense pride to our school and community.