Explore
In the penultimate part of our series, we explore how the Shiv Nadar School community of teachers and students was able to take every opportunity the year offered to venture beyond the realms of the school.
Our students participated in competitions across different schools, categories and themes. Many took initiative by way of their own individual achievements. And in this milestone year, all of our educators truly did us proud, with many of them being awarded or given recognition for standout achievements. We recount a chosen few of the highlights.
Joie de Vivre, the inter-school cultural fest, saw winners from Shiv Nadar School Noida being able to push the most creative frontiers. Mahika Thampi taking the pole position for storytelling, Aarya Mahapatra at second place for Solo Dancing and Barish Raman and Mannat Khan snagging first and second positions respectively in the Stand-Up Comedy category.

Click on the following links to watch the students' performances:
BARISH RAMAN
MANNAT KHAN
MAHIKA THAMPI
AARYA MAHAPATRA

The National Design Championship 2020 saw Grade 8 Shiv Nadar School Gurgaon student Devasya Sharma win runner up on the national level for the game he designed "Underwater". In the Regionals (across North India), Shiv Nadar School Gurgaon saw three winners in the categories of Industrial Design (Akshayae Tehlan, Grade 7), Game Design (Devasya Sharma, Grade 8) and Graphic Design (Hridank Mahajan, Grade 7).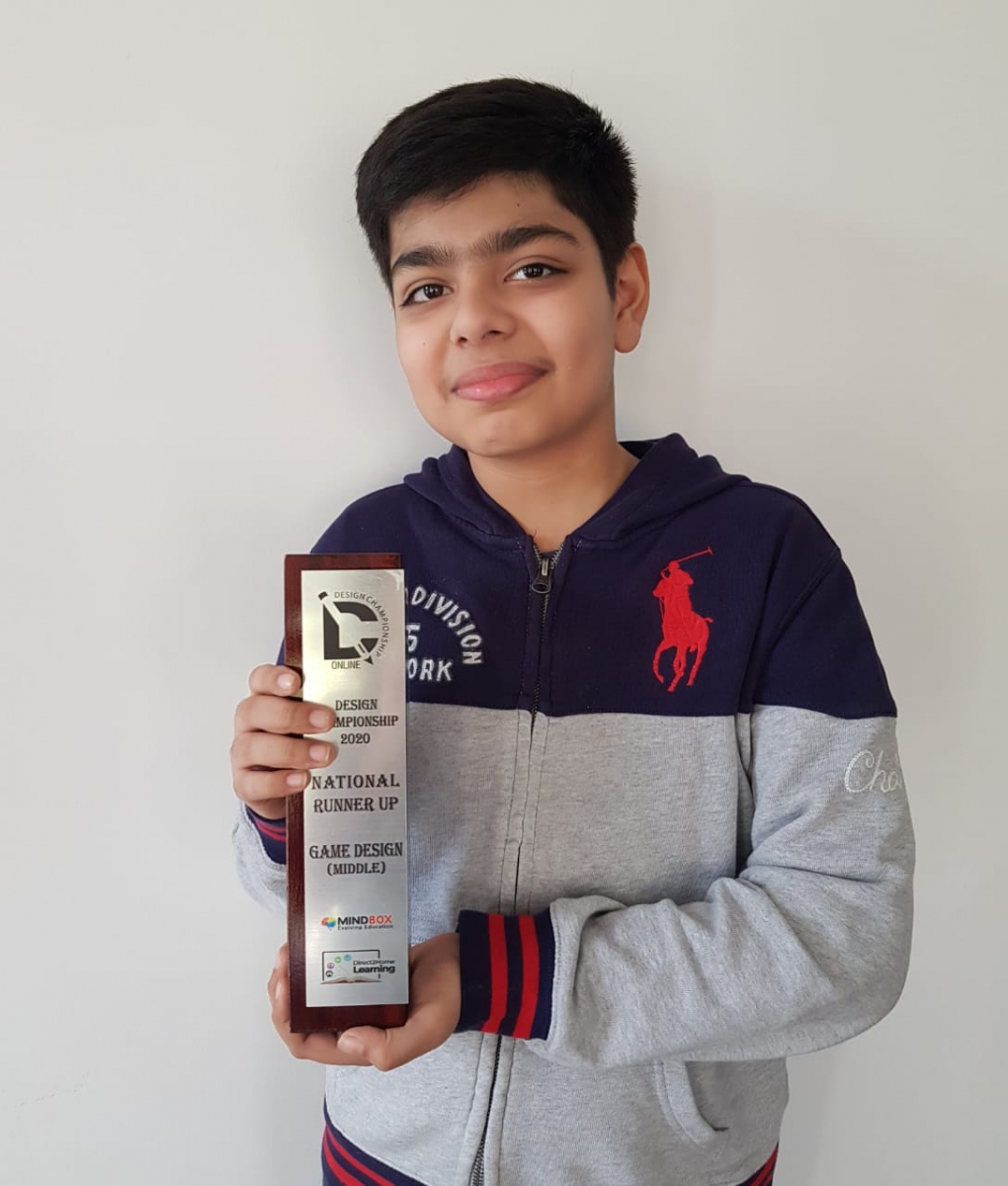 Shiv Nadar School Faridabad students shone in the Regionals as well, competing against around 500 schools in Delhi/NCR. Grade 6 students Sana Bose, Sahil Chhabra and Tejas Chitkara came first place in Movie Making, with Nalin Tanwer and Vihaan Garg coming second. Ishika Pannuu and Aryan Goenka came second place for graphc design and Akul Chitkara at second for app design.

Shiv Nadar School Gurgaon students Jeiya Khurana and Aditya Tanwar won The Youth Leader Competition organised by The Global Education and Leadership Foundation (tGELF) with their Grade 10 capstone project Fluid Force, which aims to conserve the monumental volume of water wasted through the RO filtration process.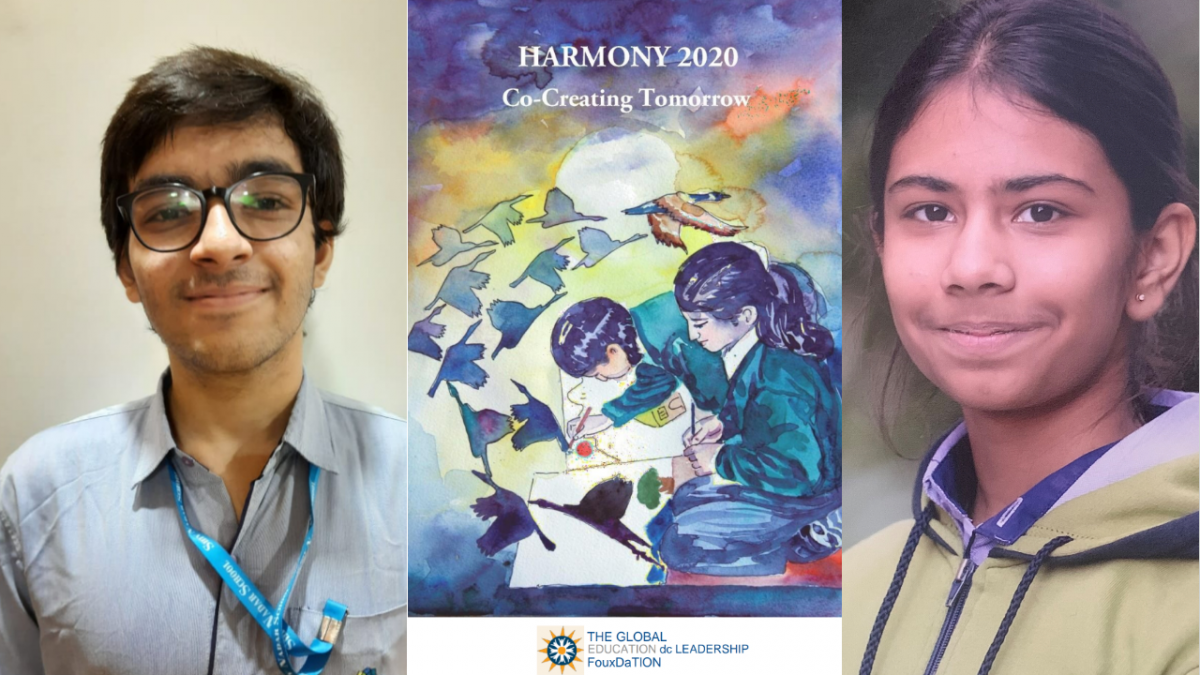 The year also saw numerous student achievements through independent initiatives.
Shiv Nadar School Faridabad Grade 5 student Pranet Pahwa's app XDOC+ was declared the winner of MIT's App of the Month for December. Kshitij Goel of Grade 4 designed a low-cost portable ventilator device which won the Special Jury Innovation Award as well as the Audience Choice Award at the NXP India Young Innovators Challenge.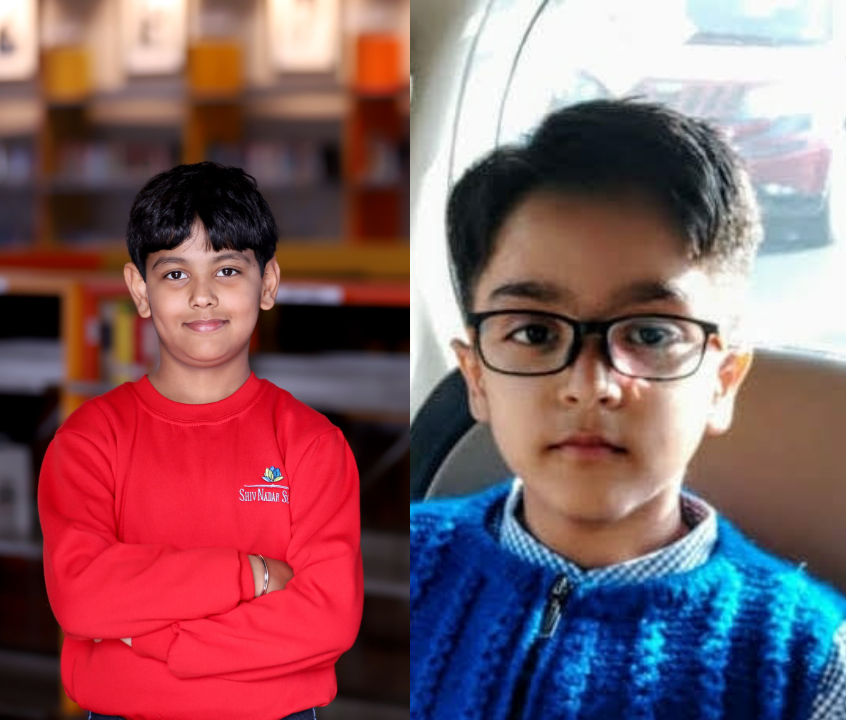 "Not A Test" a play directed by Deepmala Tiwari (former Shiv Nadar School theatre educator) featuring Shiv Nadar School Gurgaon students Ananya Bhagwat and Vyoma Lal, as well as educator Tanya Sharma, went live on Broadway. The play was livestreamed in November on the Broadway On Demand platform.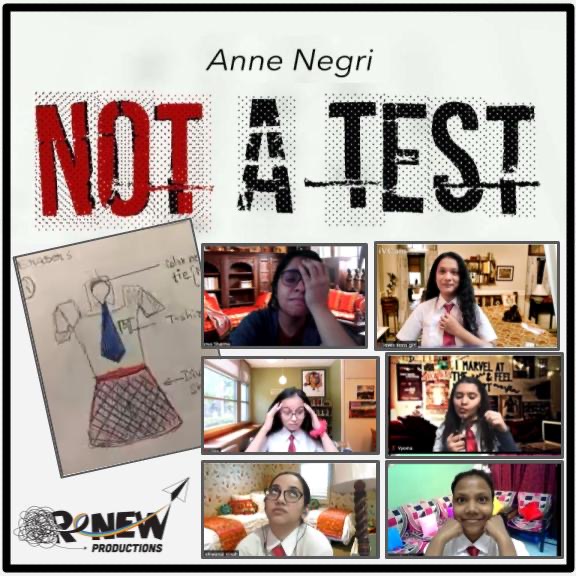 Our educators this year were the real VUCA Warriors in the face of the tempestuous waters of 2020. We are proud to note the recognition they received through the year.
Shiv Nadar School Noida educator Tuhina Joshi won UNESCO & Big Impact Conslting Group's Progressive Educators' Platform(PEP) Teacher's Award. Hima Arora won "Innovative Teacher of the Year 2020" in the International Education Awards. Arzoo Rikhy and Shipra Adnan Bhartiya were recognised as Fellow Habit Heroes from the Harappa Foudation. Sumit Mandhwani and Deepika Joshi won the Reliance Foundation Teacher Award. Shiv Nadar School Gurgaon CENTA TPO Winning educator Sukanya Banerjee was invited by CENTA to facilitate a webinar as a part of their Webinar Series for Teachers.

Through learning, innovating and exploring our way through a precarious year, in the next and final article, we cast a look at perhaps the most important part of our journey of all – through the highs and lows, and successes and challenges, how we were able to evolve.
Jan 26, 2021 by Shiv Nadar School