Zara Anand – A Budding Professional Golfer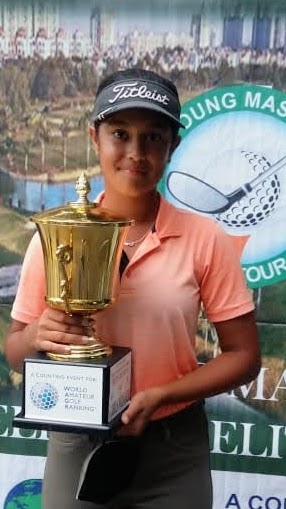 Zara Anand of Grade 8 is a budding professional golfer and progresses with an intent to play the game at the highest stage across the world. To reach her goal she has gathered many feathers in her cap.
In 2021 Zara officially became a world ranked amateur golfer certified by Golf's governing body R&A, Scotland. She achieved this status by winning the Young Masters Amateur Golf Tournament. Since earning her global rank, she has climbed in ranking from a starting point of over 3000 to a global ranking of 1232 (within 4 months). This ranking covers all women amateurs and is not age-specific and it is updated every week like any other major sport. In the age-specific ranking globally, Zara is amongst Top 16 players in the world and is the only one from India.
She has started playing Hero Women's Professional Golf Tour as an Amateur in India hosted by Women's Golf Association of India. She has played three tournaments under professional tour and has finished in Top 10 in two of these tournaments. After obtaining her amateur ranking, in the All India Ladies Championship held in November 2021, she became the youngest participant to qualify and reach the quarter-finals finishing amongst Top 8.
She currently holds a Handicap Index of 1.0. Based on her handicap index and is eligible to play the Ladies European Tour Access series as an amateur in 2022.
The link to her ranking page : https://www.wagr.com/playerprofile/zara-anand-35413