Understanding Literature with Art, Music, Customs and Drama
It is what you read when you don't have to that determines what you will be when you can't help it.
― Oscar Wilde
Books prepare us for the challenges that life throws at us because when we read, we live many lives. Reading is thus, a life skill for students of all ages. Intending to nurture a love for books, Shiv Nadar School Faridabad organised the Literary Week for students of Primary Years. It was the first event that the students attended in the hybrid format, with many students present in classrooms. Being able to interact with educators added zeal to their experience.
We try to connect different subjects to make learning more meaningful for children. The Literary Week also saw literature merging with arts, music, and habitats. The end goal of such amalgamation is to cultivate the skills that form the pillars for 21st-century education - communication, critical thinking, creativity, collaboration, culture, and connectivity. The event was a journey into the world of literature, with several sessions with the faculty, external educators, and storytellers. Let's take you through the adventure that students enjoyed in the land of literature.
Putting Heart into Art
The Primary Years explored different art forms that bring stories to life through illustrations. Donning the role of an illustrator, the students prepared their storyboards for their favourite stories. For students of grades 1 and 2, this proved to be a highly engaging activity, giving them a chance to pour out their creativity on paper. They learned about masks in a very different form from those that have become a part of our attire. Exploring the use of masks in storytelling, they made their masks to signify different characters.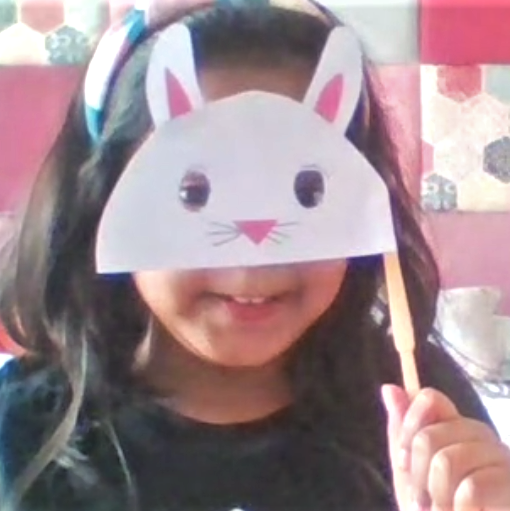 The poster-making activity was another attempt to boost artistic expression. Students created theme-based posters and wrote slogans. In yet another session, students wore the hat of a cartoonist and made comic strips. They let their imagination go unbridled for mingling artwork with intriguing dialogues between the comic characters. Apart from enhancing the motor skills of children, these exercises helped them to organise their thoughts.
Fantasy and Folklore
Now, who doesn't enjoy a mysterious fairy tale? Children went on a journey to the fantastical land of fables and fairy tales with their educators. They also understood the origin of these formats and discussed the qualities that the characters in these stories imbibe.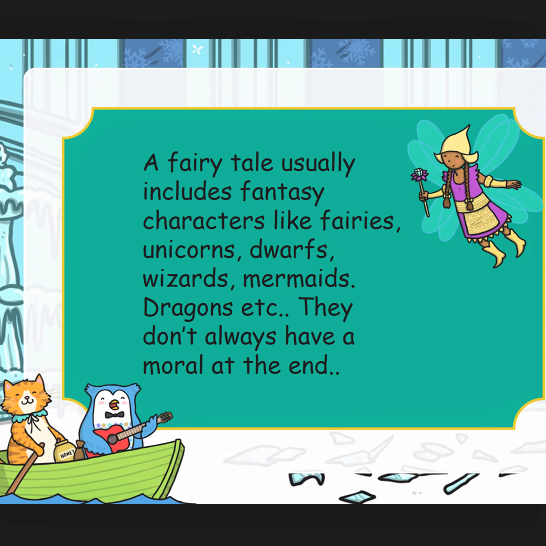 The concept of 'themes' was explained to them, and they tried to identify the central idea around which their favourite story is based. While studying folk tales, students were introduced to the cultures, geographical conditions, traditions, and historical events that shape the folktales.
A Sound Instruction
The theatre and music facilitators took students on a musical journey. They had a gala time creating soundtracks for some popular stories, adding their effects to the soundtracks, and expressing the twists in the tales through high and low notes. This session successfully combined literature with technical skills of sound mixing and scientific knowledge of audio levels.
We believe that literature carves students into impactful speakers, who can convey their ideas with emphasis. To put this theory to practice, the importance of voice modulation and the use of the right tones for speaking or narrating stories were explained in a highly engaging way by an expert storyteller. Narrating the same passages monotonously and then with expressions, she explained how voice modulation can add texture and meaning to a text. The students in class then tried reading using different tones and expressions. This also helped the children get rid of the fear of public speaking.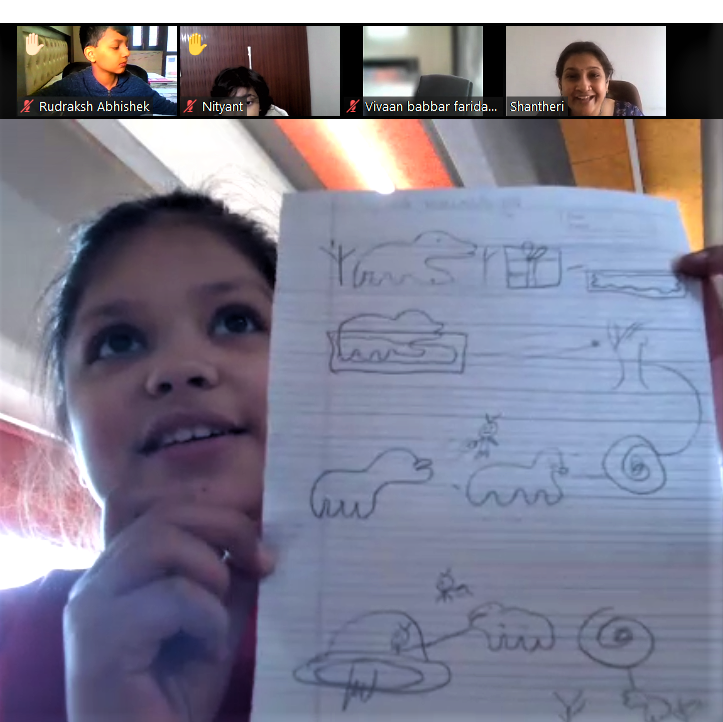 The Skill of Stories
Our budding authors were excited to learn about the art of writing a story. In a dedicated session, they learned about the process of story writing and elements of a story like a scene, event, problem, and resolution. They also explored the different ways to introduce a character.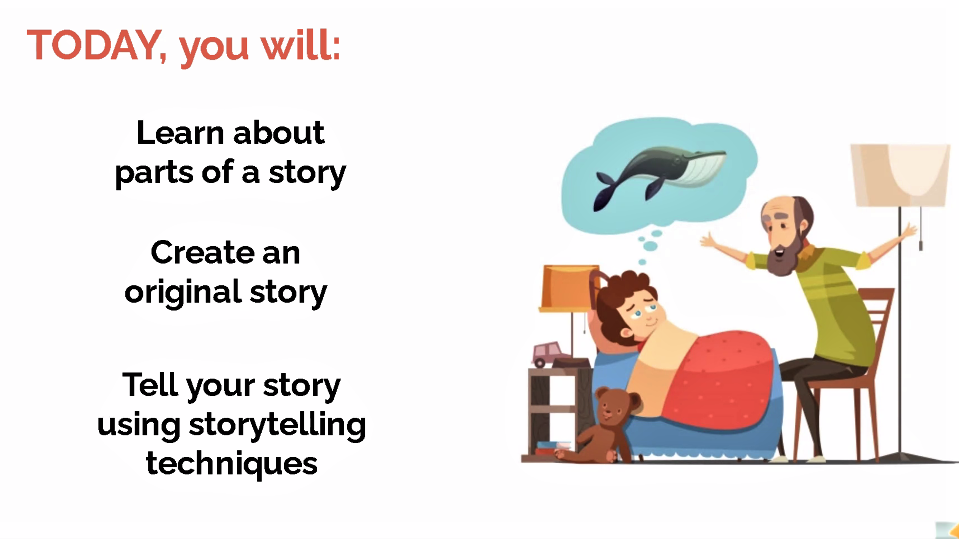 The most engaging part of the session was extempore story weaving, where students got a few clues and created short stories from their imagination, touching the realms of magic, drama, and even aliens. With the hybrid model of learning, many students were able to participate in the activity from their classrooms.
Language no bar
Children must have a grasp of English as well as Hindi, the national language. So, Hindi literature was a vital part of the Literary week and included poetry and stories by renowned Hindi writers like Munshi Premchand and Mahadevi Verma.
Limericks, comic strips, poetry writing, and story plots were the ingredients that added a different flavour to the concoction of Literary Week. The creativity cauldron was overflowing with the imagination of the young ones, as they exercised their right to write without inhibitions. The motive of the literary week is to nurture the love for literature and ideas sprouting in the nimble minds. With students yearning for more stories, plays, and poetry, it would be fair to say that the event was successful in carving book lovers.
Dec 16, 2021 by Shiv Nadar School Faridabad