Tavish Pahwa wins Double Crown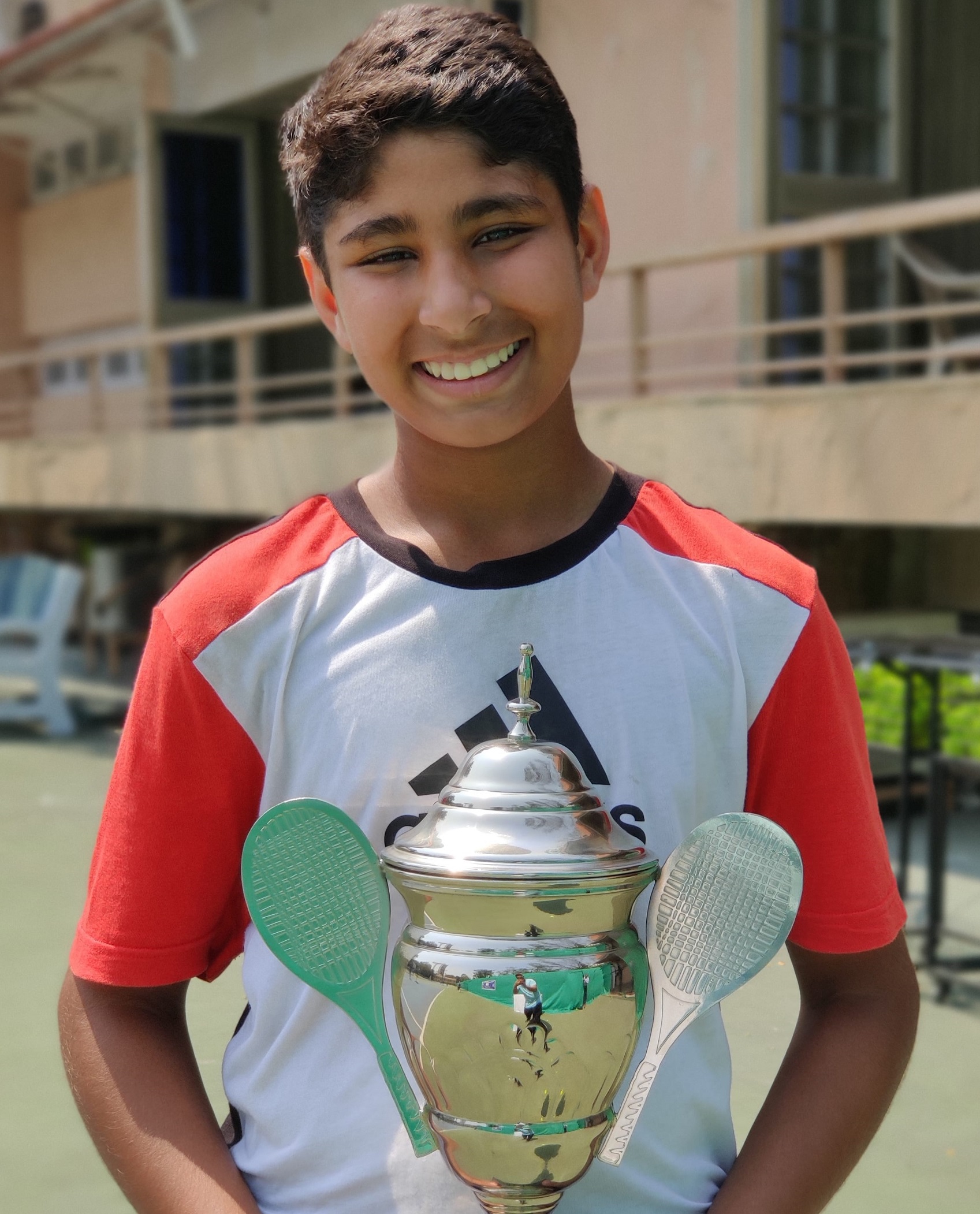 Tavish Pahwa of Grade 6 won a Double Crown at the 16th MSLTA Ramesh Desai Memorial Under-12 Junior Tennis Nationals which concluded at the GA Ranade Tennis Complex in Mumbai on Saturday (21st Feb - 26th Feb 2022).
He swept both Singles and Doubles titles at this most prestigious Tennis Tournament in Boys U-12 category in the Country. While he had become No. 1 ranked player in this category at the start of the year, he further consolidated his position as the Best Player in this Category.
Winning the tournament and being ranked as the top player in this age category also grants Tavish a place to represent India in all forthcoming International Tournaments for the year.