SNSF U-10 Boys Football Team Clinches RSA Cup for the 3rd Consecutive Year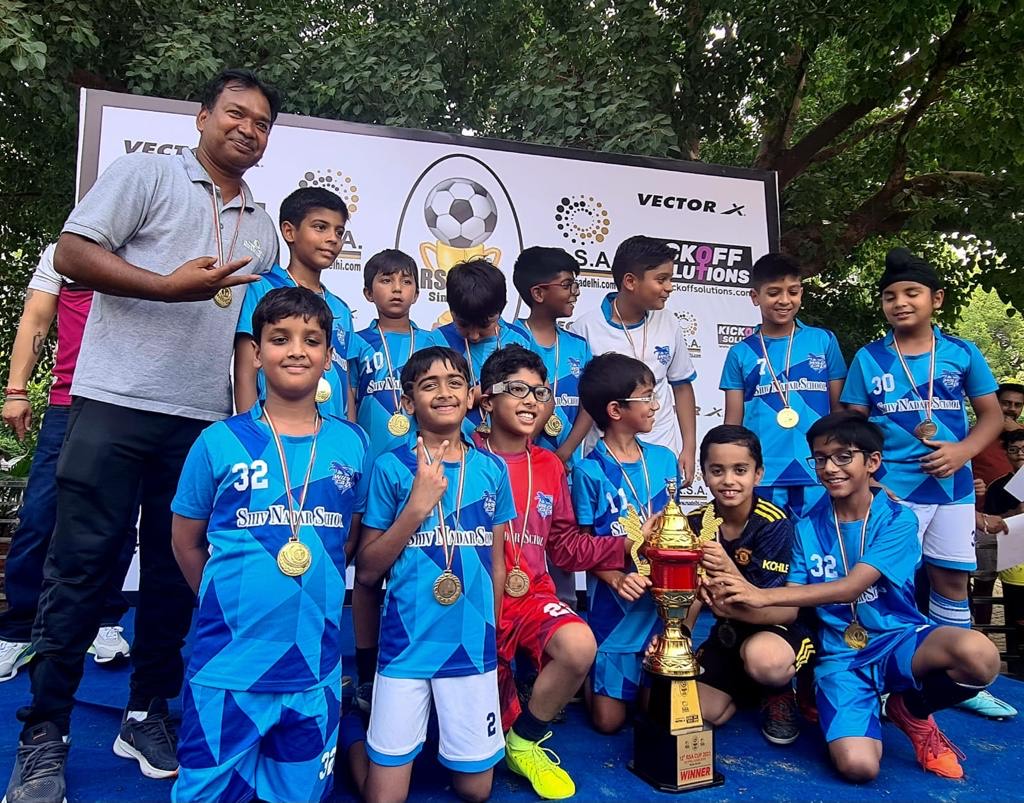 The U-10 Boys Football team of Shiv Nadar School Faridabad showcased their exceptional skills and determination as they triumphed in the RSA Cup, securing their third consecutive championship. Throughout the tournament, the team displayed remarkable teamwork and resilience, overcoming challenges to emerge victorious.
The journey to the RSA Cup victory was a rollercoaster ride for SNSF. In their first match against BBFS, the game ended in a thrilling 2-2 draw, setting the tone for the team's perseverance. Although they faced a setback in the second match against BARÇA, losing 2-1, the boys exhibited commendable sportsmanship.
Undeterred by the defeat, SNSF bounced back in the following matches. They recorded their first win of the campaign against BBFS NOIDA with a steady 3-2 victory, boosting the players' morale. In an exhilarating encounter with DREAM SOCCER FA, SNSF emerged triumphant with an impressive 6-1 score line, highlighting the team's potential.
The fifth match against POLE STAR FA proved to be a dominant display from SNSF, as they secured their biggest victory of the season with an emphatic 11-1 win. The players' confidence soared, reminiscent of their previous RSA Cup successes.
In the cup semi-final against BIFA, SNSF faced a tough challenge. With a goalless first half, the match seemed destined for a penalty shootout. However, in the dying minutes of the second half, SNSF's Ranjay scored a crucial goal, leading the team to a dramatic victory and igniting the roars of their supporters.
Advancing to the finals, SNSF faced RSA in a highly anticipated match. Displaying exceptional football skills, SNSF dominated the game, ultimately securing a resounding 4-0 victory. The championship win not only showcased the team's talent but also provided valuable exposure to all the children involved.
The SNSF U-10 Boys Football team's triumph in the RSA Cup for the third consecutive year is a testament to their skill, dedication, and unwavering spirit. Throughout the tournament, the players showcased remarkable teamwork, resilience, and a never-give-up attitude. The victory will undoubtedly inspire and motivate the team for future competitions, serving as a proud moment in the history of SNSF's football legacy.