ROBOCUP NATIONALS CHAMPIONSHIP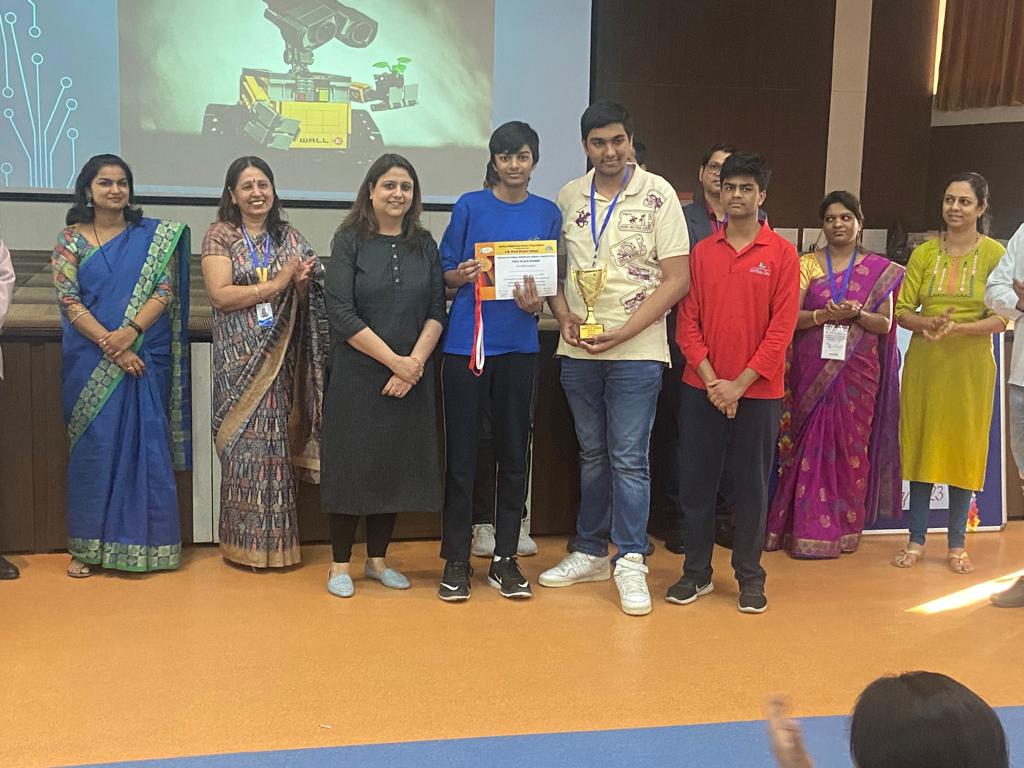 RoboCup is the biggest robotics and artificial intelligence competition in the world. The Robocup aims to promote interest, practice and knowledge of the related sciences: mechatronics, computer science, electronics, mechanics, internet of things and artificial intelligence.
A great news comes our way from Shiv Nadar School Faridabad. Two teams from our campus participated in Robocup Junior - Soccer Category and we are proud to announce that both the teams qualified for Internationals by securing first and second positions.
TEAM NAME:TECH TURTLE
Students Name:
- Mehul Kothari (Grade XI)
-Yash Bhole (Grade IX)
- Avi Saraf (Grade IX)
TEAM NAME: SQUADRONS
Students Name:
- Mukul Yadav (Grade XI)
-Saver Madra (Grade IX)
-Parth Sharma (Grade IX)
First Position - TECH TURTLES comprising Mehul, Yash and Avi
Second Position - SQUADRONS comprising Mukul, Saver and Parth. They also received the award for Best Robot Design.
Teams with their autonomous and collaborative robots developed dynamic strategies to challenge other teams and won the game. The robots were confronted with a dynamic environment that evolves in real time. Students integrated different sensors like Infrared and compass and with the best Robot design could defeat the other teams.
The robot design was exceptionally good in comparison to the other teams. The Robot was designed meticulously after hundreds of iterations and mock matches in school teams.The program was developed to find the Soccer Infrared ball in the shortest possible time which allowed them to capture the ball before the opponent team. So, the key to winning was the iterated Robot design