OUR LEARNING JOURNEY - 2021
As we look back at how we fared over the past year, we start by analysing the paradigm shifts in the teaching-learning ecosystem. In this article, we recount how our faculty and students made the most of the digital resources for breaking the barriers in every domain of learning.
The platform of digital teaching-learning was well established in 2021. Our teachers explored new interactive tools and used them to improve the virtual learning experience of students. Participation in the class discussions through Circle Time and Breakout Rooms ensured seamless learning.
The milestone achievements during the past year made us proud. The founding batch of IB-DP completed the program with all the students receiving the IB Diploma. Despite the challenges of limited interaction with teachers, our scholars performed exceedingly well in the final assessment.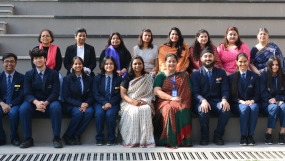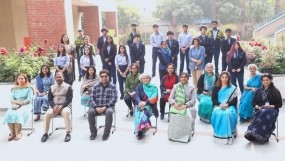 Students also participated in several national and international competitions, proving their academic mettle on global platforms. The GSL Global Goals Competition was one such event that offered students scope to understand and appreciate the Sustainable Development Goals, as they competed with participants from 76 countries. Five teams from Shiv Nadar School offered solutions for global issues and two of them received Commendation Awards.
Literary Quests
Students delved deep into the world of literature with multiple engagements. The first in the series was Literula Week, by Shiv Nadar School Gurgaon. The most striking aspect of this event was that it featured six student authors, who shared their published works with peers and teachers.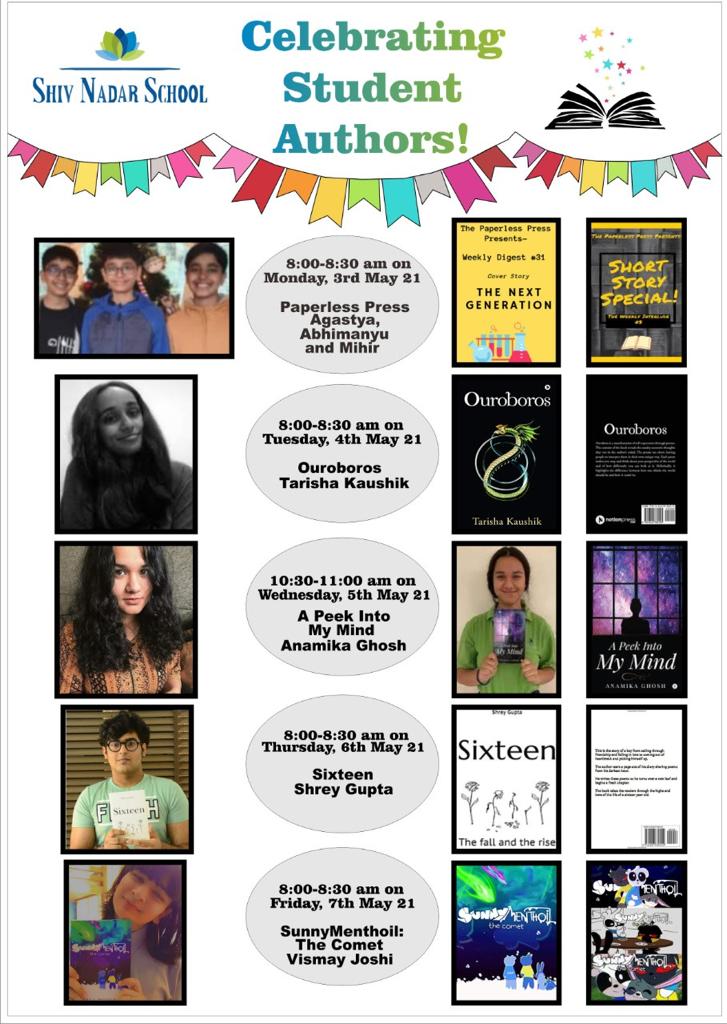 Shiv Nadar School Faridabad too had its fair share of linguistic and poetic quests, with Literary Week for different cohorts. Students skimmed through myriad forms of literature like poetry, fairy tales, Twitter tales, cartoon strips, theatre, public speaking, poster making, and book cover designing. Guided by facilitators and external experts, they enjoyed the experience and showcased their work.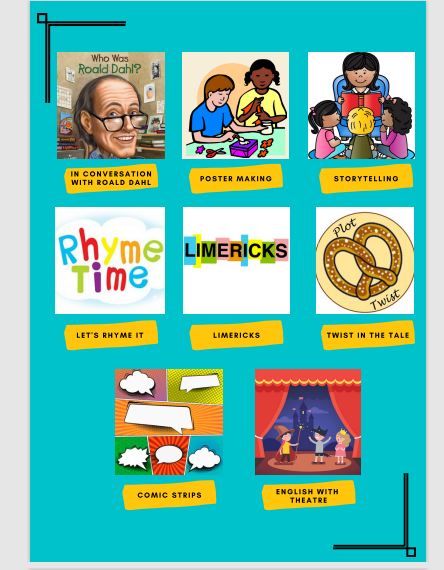 Mastering Mathematics
Shiv Nadar School NOIDA organised a 3-day National Level Online Mathematics Symposium, which proved to be equally enriching for teachers and students. Research Paper presentations, Panel Discussions on NEP, and Content Creation workshops focused on the changing trends in the teaching-learning environment. Students from several schools participated in the quiz held on the culmination day.
Coveted Conversations
Several interactions with distinguished persons from different domains also took place throughout the past year on the virtual platform. The illustrious guests including Padma Bhushan Meghnad Desai, Padma Bhushan Devaki Jain, and Padma Shri Air Marshal Padma Bandopadhyay, were hosted by our CEO Col. Gopal Karunakaran. Students also got a chance to interact with Dr. Gagandeep Kang, veteran virologist, as well as renowned authors Christopher C. Doyle, Venita Coelho, Bulbul Sharma, and Feisal Alkazi.

NUCLEUS
Nucleus Society, a cross-campus STEAM initiative, is a collaborative effort of all branches of Shiv Nadar School, Shiv Nadar Foundation, and Shiv Nadar University. The society launched its magazine and website in January 2021. The rest of the year saw several projects in the form of workshops, peer learning, and webinars.
SOUL Fest
As they neared the end of the academic year, students of middle and senior years took up Personal Projects to encapsulate their learnings and showcase original ideas. The culmination event for exhibiting the projects was aptly named SOUL Fest, signifying the Spirit of Unlimited Learning. Creativity flowed uninterrupted as students presented their research projects. Social causes, mental health, pandemic, space science, architecture, music, animal rights, carbon emissions, and more such themes were explored by students.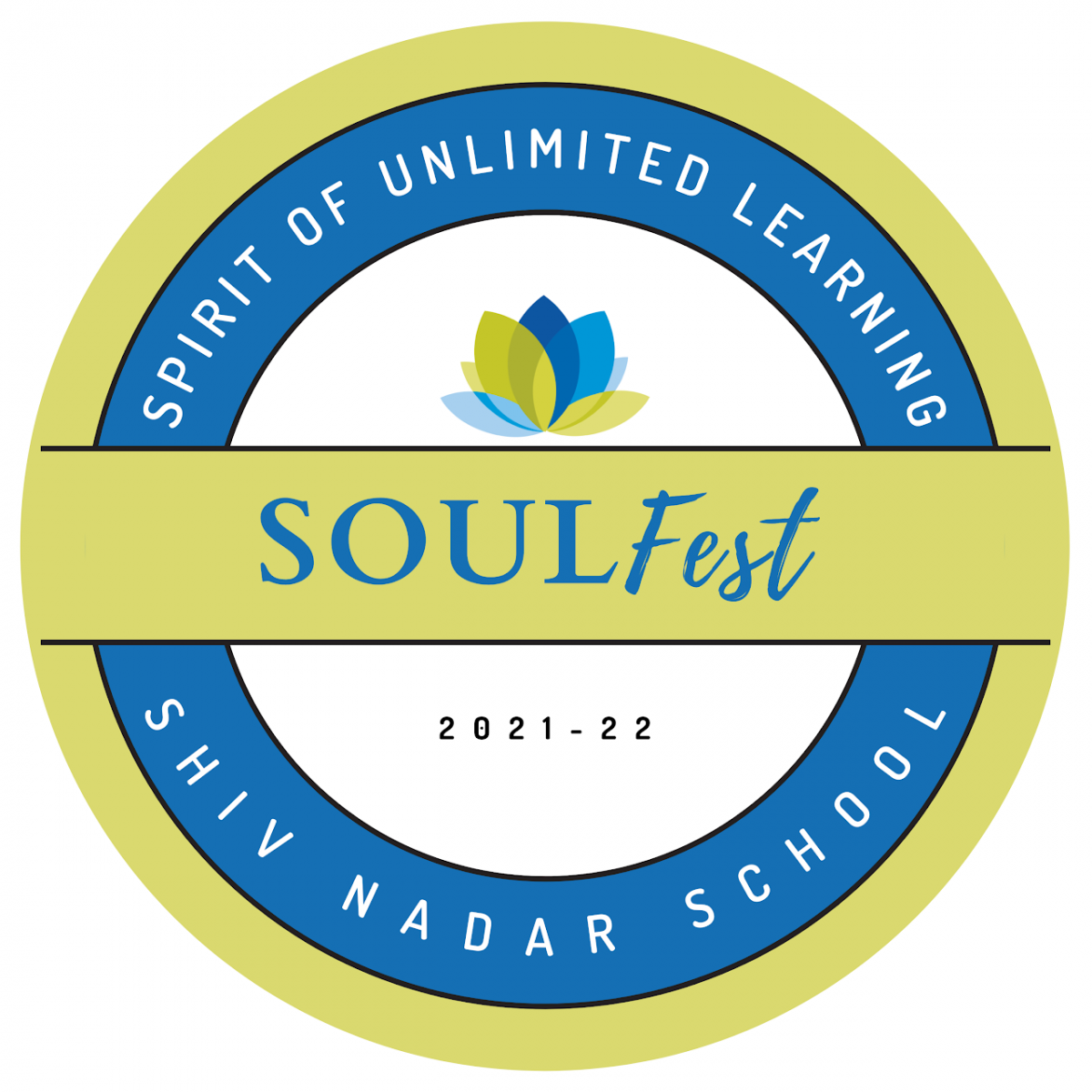 The projects left the students and faculty richer, providing the perfect beacon for walking ahead on our path for lifelong learning. We strongly believe that applied knowledge is power. Putting the learnings to use, significant innovations were witnessed throughout the year, which we will recapitulate in our Innovate post.
Apart from academics, students Explored their talents in domains as wide as sports, philanthropy, science, theatre, art, music, and dance. Our next post will recall the occasions we celebrated and the accolades our students won.
Mar 22, 2022 by Shiv Nadar School