MUN: Congratulations to Yagna Gupta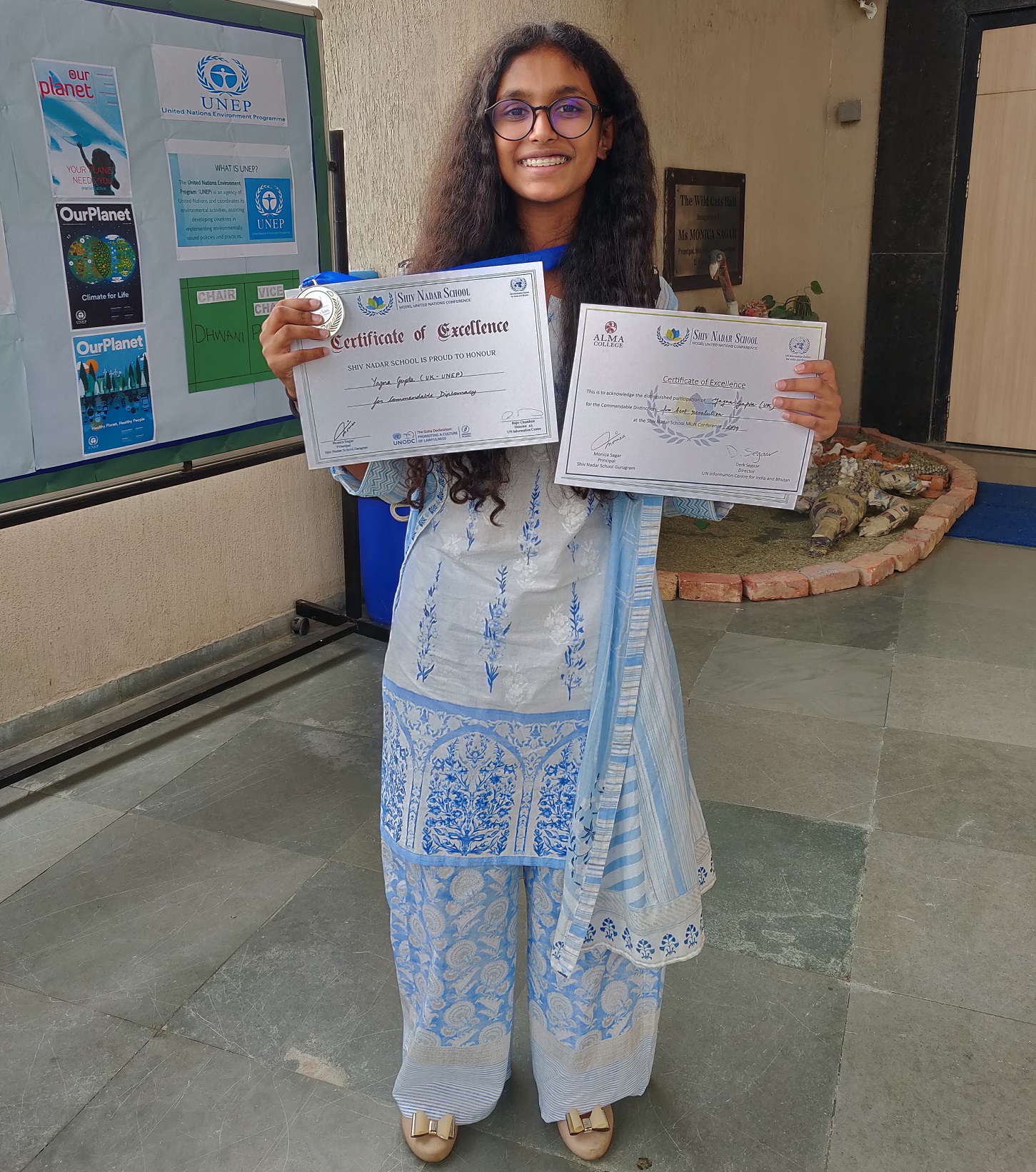 1. Four schools participated in MUN: SNS Gurgaon, SNS Faridabad, Scottish High School, and Lotus Valley School.
2. One of the delegate from SNS, FBD, Yagna Gupta, was part of the UNEP committee. The agenda there was Implementation of Paris Agreement.
3. Three other delegates from SNS FBD(Ria Singh, Lakshita Sharma and Ananya Das Sharma) were part of the GA4.
4. All four delegates received participation certificates.
5. Yagna Gupta won a medal for Excellent diplomacy, and a certificate for a resolution that was drafted.