test string
The Sri Debate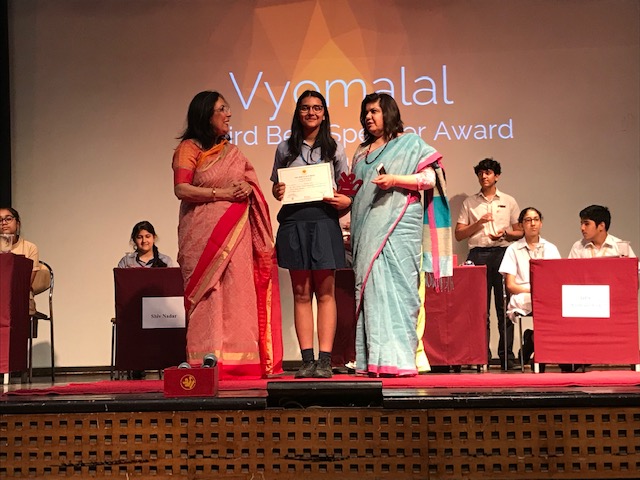 The Junior Shri Debate is a debating event for middle school students at TSRS Moulsari attracting the best of schools from Delhi NCR to compete in the Oxford style of debating. This year the topic of the competition was "If social media has done more harm than good".
Vyoma Lal and Maanya Malhotra of Grade 8 participated for and against the motion respectively.
A group of debating enthusiasts accompanied the team for support and encouragement. While both girls spoke with confidence and poise, Vyoma Lal bagged the third Best Speaker Award.