test string
Green School Programme Award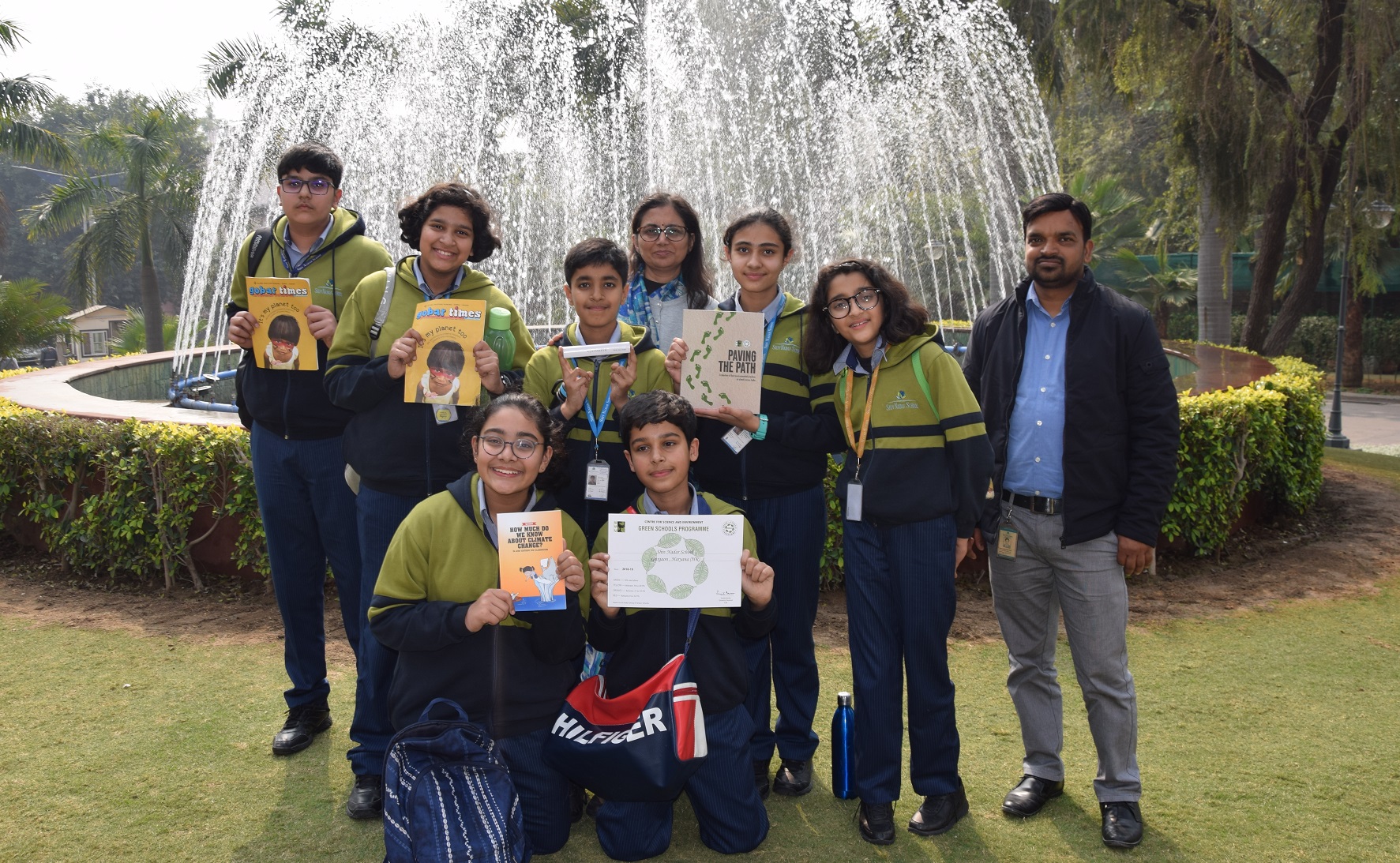 Being an earth-minded community, the Shiv Nadar School, Gurugram, is proud to be rated as a "Green School" by the "Green School Programme" audit 2018. This programme is conducted every year by the 'Centre for Science and Environment' .
Our school is one of the 118 schools from across the country that have been shortlisted as a 'Green School' out of a total of 1696 schools who participated this year.
Following an online quiz, about 30 students of grade VII were shortlisted, managing time between their classes, moving around the school premises under the able guidance of their teachers, a very enthusiastic brigade of students collected the data required for the audit under the six domains. Besides it being a great learning experience for our students, sharing their experiences and findings during the assembly time served to create awareness and appreciation for the environment.
Three cheers to our Green Brigade!!