3rd Junior Astitva Samaan Award -2019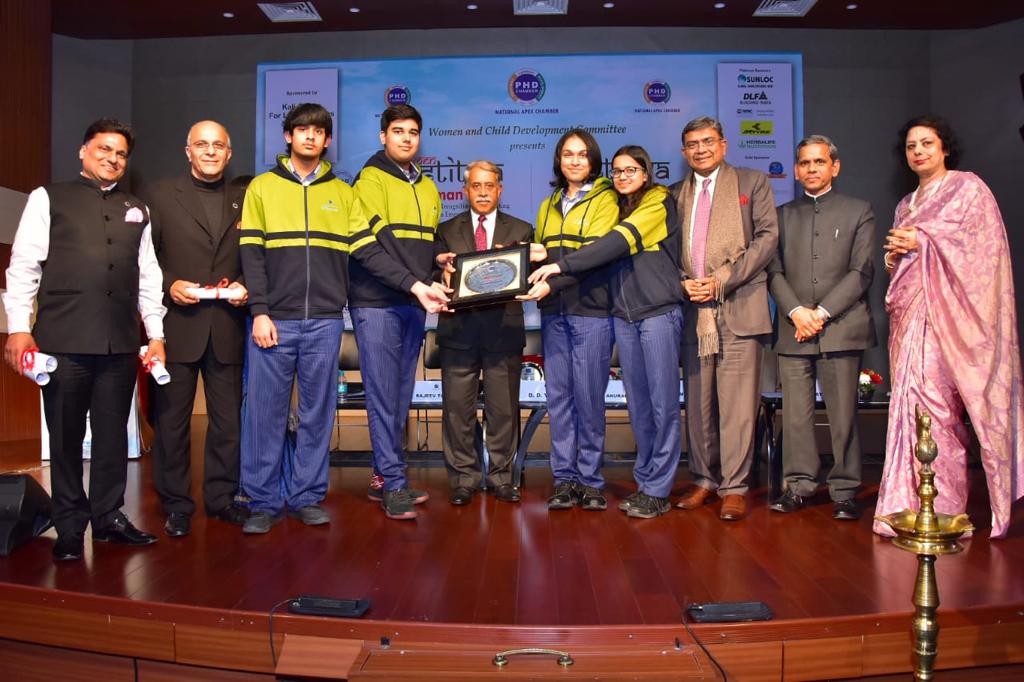 The Junior Astitva Samman is given by the PHD Chamber of Commerce and Industry - Women and Child Development Committee to encourage and motivate students that have demonstrated innovations, leading to socio-economic upliftment of the society in general.
The students of Grade X were honoured with the 3rd Junior Astitva Samman award 2019. Our students Ms Tanishka Sahay, Ms Navya Sachdeva, Aryan Verma, Tejasv Rastogi received the award at PHD house New Delhi from the Secretary General of Rajya Sabha Mr D D Verma along with Mr Rajeev Talwar, President PHD chamber. This project was a part of the capstone project that grade X children conduct every year.
The cost-effective and portable 'Posture Perfect' device is user-friendly and is driven by Artificial Intelligence that may correct posture of those who are suffering from Text Neck, an ailment which originates due to excessive texting/viewing on handheld devices over a sustained period of time. It sends alerts for sitting in the wrong posture and continues until the person corrects it.
This recognition is a great boost to these young innovative thinkers, paving way for greater ideas in future.