test string
Presidium School, Gurgaon for Techno Fest Competition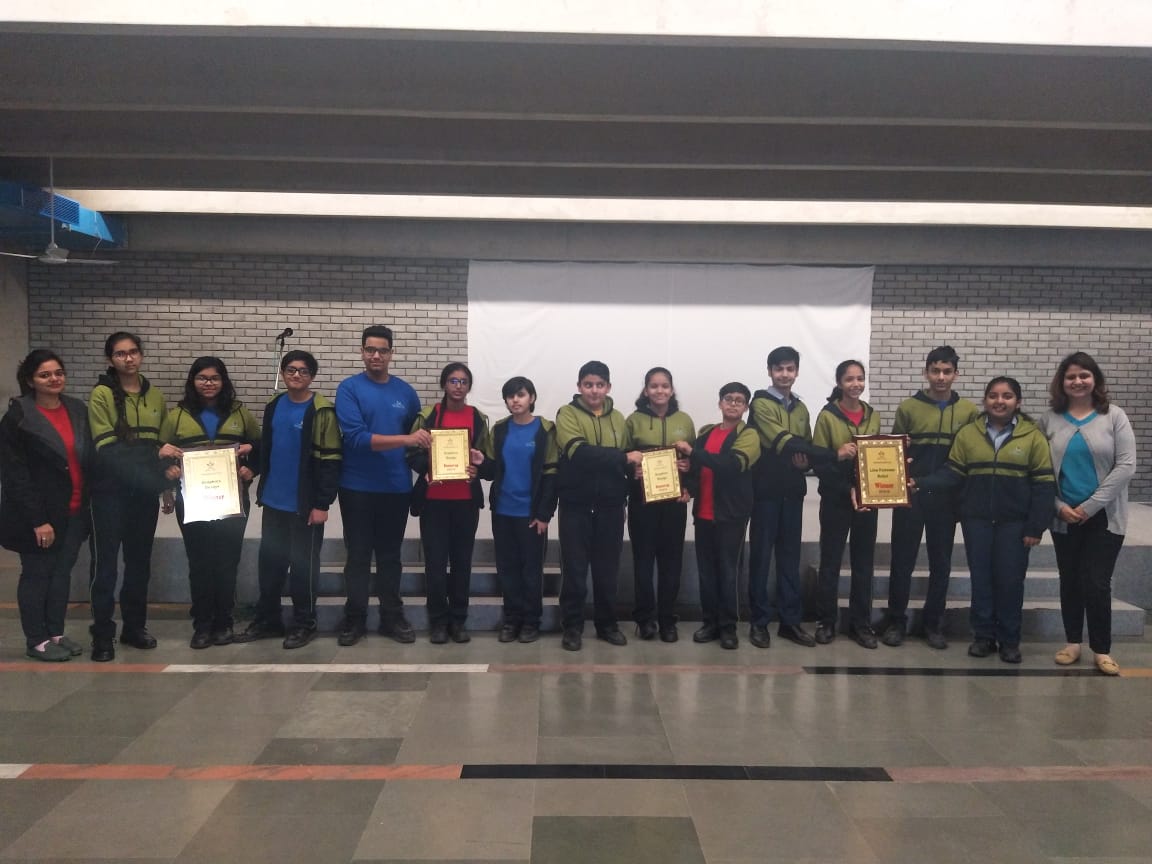 We are proud of our young 20 scholars of Grade 7 and 8 who won accolades once again in the Presidium School, Gurgaon for Techno Fest Competition.
There were in total 6 teams:
4 teams participated in Graphics Category (2 in Jr Graphics and 2 in Sr Graphics)
2 teams participated in Robotics Category (1 in Sr category and 1 in Jr. Category)
In Graphics:
Senior team grabbed First Prize and also the Runner -up award.
Junior team grabbed the Runner up award.
Robotics - Senior team grabbed the first prize in Line follower category.