Grade 8 Initiative for Research, Inquiry & Creation of Academic Paper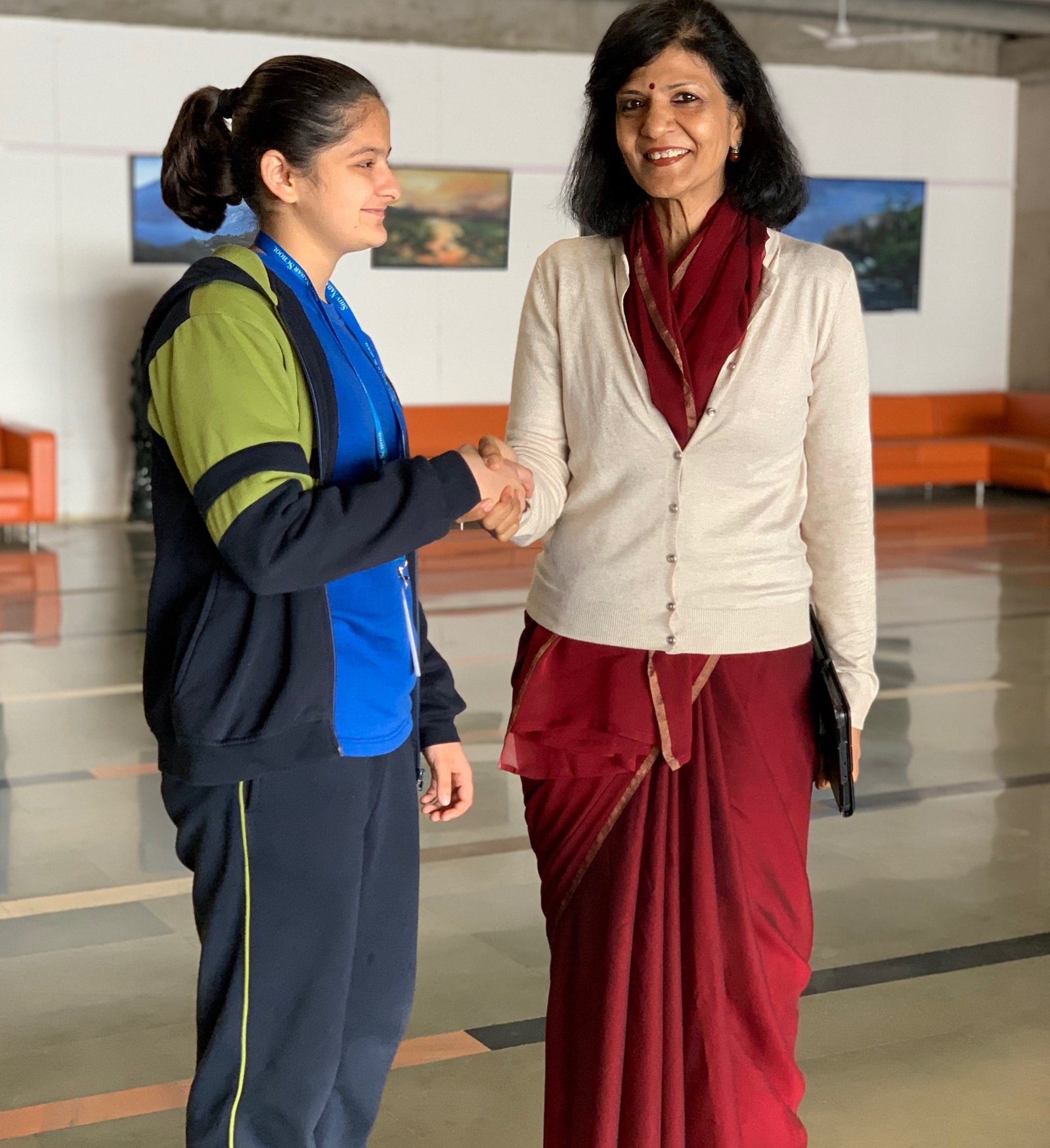 Great accomplishment in nascent beginnings of MUN @ Faridabad school.
The Programme for International Student Assessment (PISA) regularly evaluates the competencies of 15-year-old students around the world. Key focus of the survey is Research and Inquiry.
Since October 2018 , 60 Grade VIII students from all 3 campuses have voluntarily engaged with the GRADE VIII INITIATIVE FOR RESEARCH , INQUIRY , AND CREATION OF AN ACADEMIC PAPER.
This initiative was not designed as a competition . Rather, it was about faculty-mentors guiding and supporting students to create Quality Academic Papers .
Purely incidentally, Acknowledgements were part of the initiative - to motivate students.
Ms. Anjana Ramdev and Ms. Meenakshi Sharma from Faridabad were the faculty mentors spearheading the Initiative.
Total 16 Academic Papers were shortlosted.
>Ria Singh, of Shiv Nadar Faridabad, has delivered an outstanding Academic Paper on the Topic 21st Century India Should Learn from the World and the World Should Learn from India with a word count of 2839 and earned the First Position.
By way of Acknowledgement , Ria Singh will receive
i) A Certificate of Excellence from Alma College , Michigan :
ii) The Alma Medal of Honour:
iii) Academic Grant of Rs 15000 from Alma College which can be used for buying Books / educational materials , subscriptions to Periodicals etc.