Congratulations to Tavish Pahwa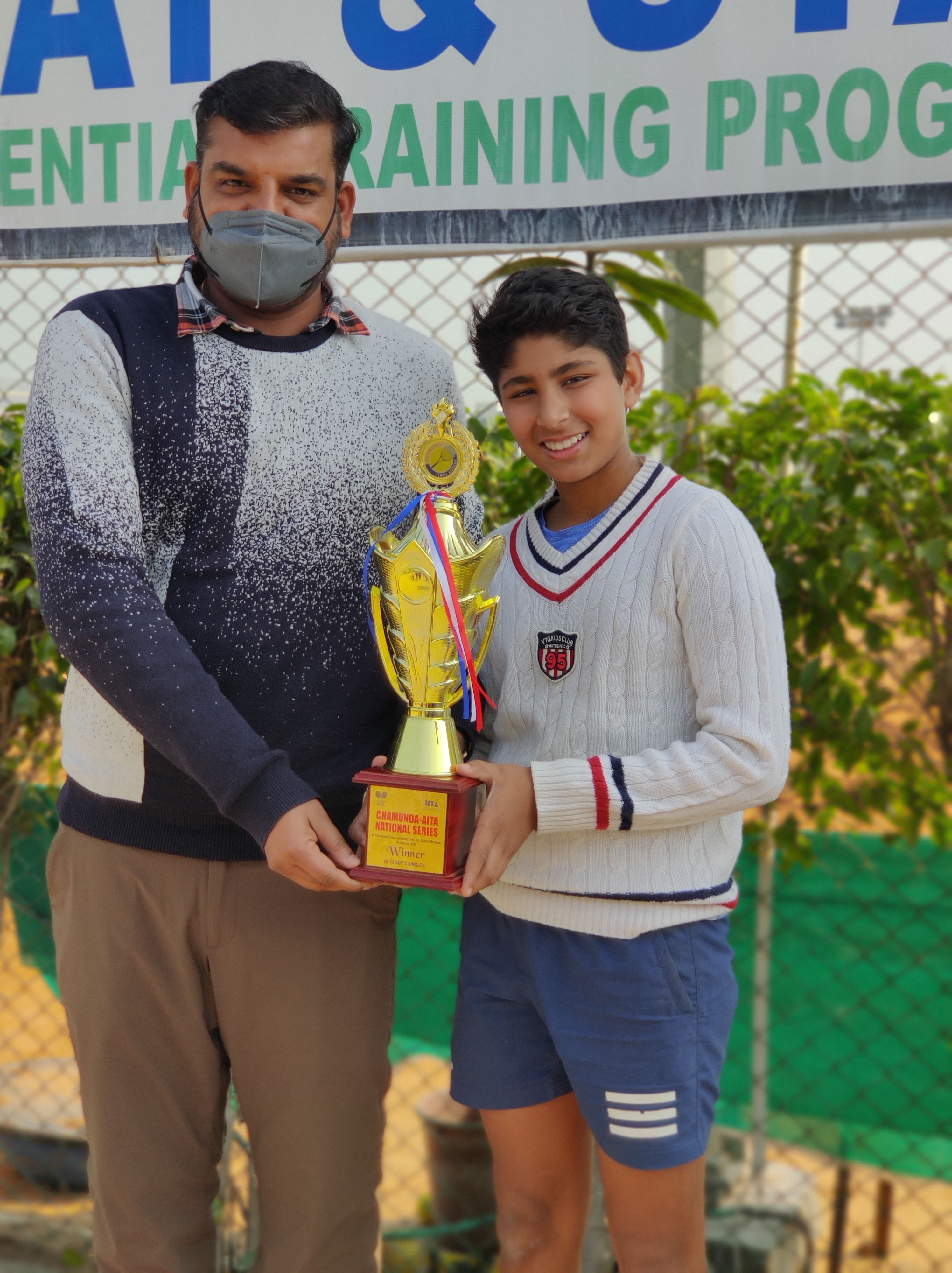 Tavish Pahwa of Grade 6 recently won the prestigious National Series Tennis Tournament which was held in Karnal in the week of 24th Jan 2022. Top players of the Country participate in this tournament.
Tavish becomes India's No. 1 ranked player in Under-12 category as per the All India Tennis Association's new rankings released in Jan 2022.
Congratulations to him and his mentors.