The Wanderlust In Us!
We have spoken and written enough times about our keen belief in education and learning being experiences which are not contained, spatially or temporally, within the walls of a school or classroom. Therefore, we set out on journeys of exploration of the world together, aiming to give our students as much exposure to varied activities, processes and concepts. These explorations, at times, happen through experiential engagements within the school, where knowledge is tested in practical domains, and at other times, such explorations physically draw us out of school to trips which we callOutbound Learning Experience.
Our rationale behind such trips is to encourage learning while having fun. The month of November, where the air starts developing a pleasant chill, and the weather becomes a lot more amenable to travel and discovery, was full of tours and expeditions which the Shiv Nadar School students undertook to different parts of India.
At Shiv Nadar School, these outbound trips are carefully planned and executed, keeping in mind the learning needs of students from different grades. We are also very conscious of reducing carbon footprints and inculcating a respect for nature and diversity, and that also affects our choice of destination.
Let us take you through a brief peek into the various trips which our students undertook this year. Needless to say, both, our students and teachers returned from the trip refreshed, enriched and ecstatic, having spent time sharing, caring and learning with their peers.
Aurobindo Ashram, Nainital
The students of grade 8 had their Outbound Learning Experience in a Youth Camp conducted by the Aurobindo Ashram, Van Niwas, Nainital from 22nd to 28th June. Set in the beautiful Himalayan ranges, the ashram had a simple and serene accommodation for the students and teachers, and it aimed to nurture physical, emotional, spiritual and social aspects of living. The days at the camp comprised of exercising, meditation, rock climbing, trekking, river crossing and enjoying an occasional stroll through the Nainital Market. Students also enjoyed the film screening of Vertical Limit and the trek upto Tiffin Top! According to our students, overcoming physical and mental challenges was a big learning through the different activities of the camp. They also enjoyed coming out of their comfort zones and adjusting to the simple food and living conditions. Our teachers were happy because the exercise gave them a wider scope to understand their students. They believe that the bonds developed during these trips last a lifetime.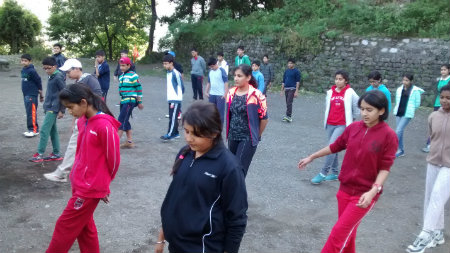 Sitlakhet, Almora
Our young explorers from Grade 5 went onto explore the beautiful scenery of Sitlakhet, located in Almora. Sitlakhet is said to be the hub of breathtaking views and blooming orchards, and the same was experienced by our students who came back from the trip rejuvenated and ecstatic. The trip had at the heart of it an objective of team-building and facilitating greater understanding between students and teachers. Living together and exploring the tricky mountainous terrains helped students come closer to their peers, as well as develop sensitivity towards the different manners of living we all come from. The students also spent some time exploring Corbett National Park, and appreciating the flora and fauna of the same. Needless to say, the trip proved to be a beautiful memory worth cherishing for everyone!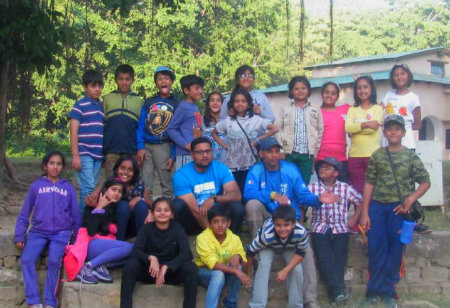 Pegasus Camp, Dehradun
Supercalifragilisticexpialidocious – This was how the enthusiastic campers described their experience in camp Pegasus. The word, which is the second longest word in English language, expertly reflects the enthusiasm our children felt throughout the five day trip. Pegasus Camp is spread over a naturally landscaped slope in Dehradun. The Pegasus Institute believes in The Action-Learning Cycle. It is based on the philosophy of learning through reflection of action and application of these learning in the future actions, continuing cyclically. Aligned to these values, the children were given tasks, which were followed by reflections. Multiple reiterations of the philosophy and reminder to apply the same in future tasks, was the method endorsed and applied at Camp Pegasus to help achieve learning objectives efficiently. These fabulous five days left an indelible mark on the mind and spirit of our students and teachers to become better learners and human beings.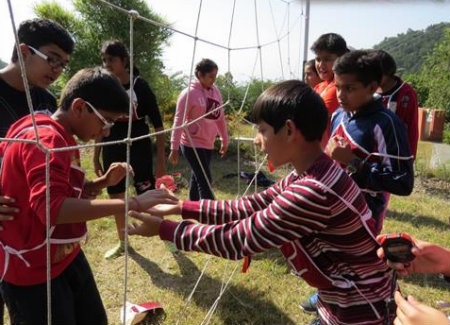 Going out with their peers, without their parents on overnight trips enhances many skills in students, like confidence, cooperative living, responsibility, team work, leadership and problem solving during challenging situations. We believe our students took all of this, and much more, home from all these trips! And it is not just our students, but also the staff and core team who undertake outbound trips. More on that in our future Facebook posts and blog articles. Stay tuned!
Nov 28, 2014 by Shiv Nadar School Noida