Understanding Freedom
Freedom is a difficult word to define, much less understand. Everyone has their own notions of the word; but all these notions point towards the same essence. This essence borders on self-determination, free of imposed constraints, in an enabling society. Broken down into simple terms, we all aspire to be free individuals, doing things that we want to do, without anyone stopping us.
As citizens of free India, we are granted this gift by our Constitution, which establishes principles of justice, equality and freedom as the foundation stones of Indian polity and society. This, however, was always not the case. A long, gory battle was fought with the British Raj by successive generations of Indian leaders and masses to bring us out of a condition of subjugation which the colonial rule imposed on us. In those days, opportunities were limited and speech heavily regulated. Today, we are liberated enough to air our views on anything, to appreciate and castigate, to love and express hatred – but such enormous capabilities come with concomitant cautionary note. And so, while the Constitution gives us the opportunity for blossoming to our full capacity via Fundamental Rights and Directive Principles of State Policy, it also keeps us in check through reasonable restrictions and Fundamental Duties.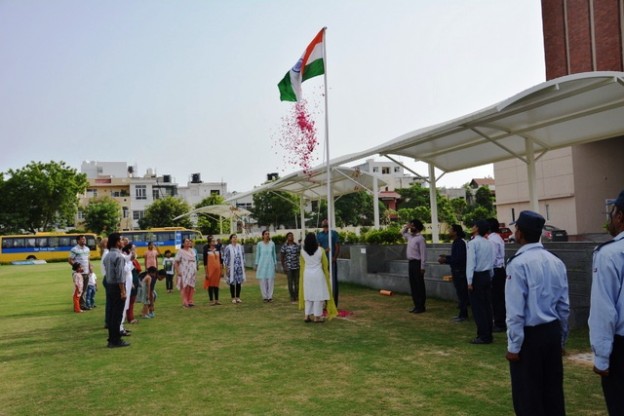 At Shiv Nadar School, education happens through investigation, and hence, our endeavour is for children to find out the meaning of freedom and responsibility themselves. This effort continues round the year, through activities as well as interactions with eminent personalities. A few weeks ago, Justice Leila Seth taught a lesson in good citizenship to our students in the Gurgaon school, on which the students reflected and came up with interpretations of their own. In the words of Ms. Shashi Banerjee, Principal of Shiv Nadar School, Noida, 'It is our endeavour to seek for ourselves the meaning of 'freedom' and 'gratitude'.'
This Independence Day, we decided to gift them something unique. On 13th August, in the Noida branch of our school, we inaugurated a Paper Recycling Unit. This inauguration is a step towards putting another of our values into action. All of us want to leave the world a better place for the next generation. While it sometimes feels like we don't have much control over what happens down the line, one of the best ways to ensure that there will be a healthy planet for future generations is to teach little ones about recycling now so that now so that they grow up with awareness about waste and an appreciation for preserving resources. Schools use piles of stationery every day, which can, if planned judiciously, can be used to create usable everyday materials that would reduce our carbon footprint and our running costs!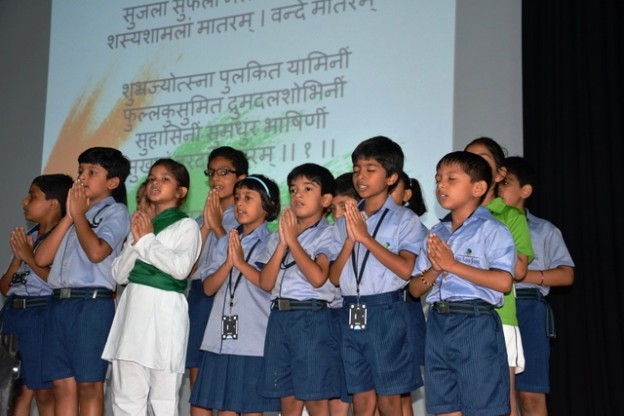 It is our take on the essence of the word 'independence'. Doing our bit for the society is always a liberating experience, and we have to make sure that we inculcate in our young ones a sense that prevents them from impinging on the freedom of others while enjoying their own. And then, these words by the Mahatma inspire us to always act with a sense of purpose – "Be the change you want to see in others."
Aug 26, 2014 by Shiv Nadar School Noida