The Many Faces of Shiv Nadar School
This day, is a special day, and the child in all of us eagerly looks forward to this day each year. Today is, of course, 14th of November, Chacha Nehru's birthday, celebrated across the country as Children's Day with much pomp and revelry. Our school is no different, but this time, rather than celebrating the day, we thought of celebrating the spirit and the essence, which lie at the very basis of this day – our lovely students! Exploring interests unique to them, our students at time stun us with the finesse they have achieved in different spheres of our curriculum. A sentence or two of deep insights from them leaves us thinking, and sometimes even pleasantly confused! And that is what the innocence and passions of childhood should be like.
Here is a peek into the world of happy exploration of passions at Shiv Nadar School!
Future Artists – Second Standard Students
"Ma'am, I like painting because it builds up our drawing muscles", says a little girl innocently, when asked why she loves being in the art class. Further prodding reveals that as per her, drawing muscles are the muscles which help us draw. Now, did anyone of you think about it like that? We guess not. This eclectic bunch of students, are all busy in drawing out their perfect masterpieces. Shaurya tells us that he loves drawing because it is fun to draw. Adit adds a little more, when he says, "I like art because it is fun and because we can imagine and do a lot of things with colours." The splashes of all hues emanating from these little hands are as bright as the sun's rays when it comes to illuminating our school. We only hope a great painter is born out of this very group of busy-in-doodling kids!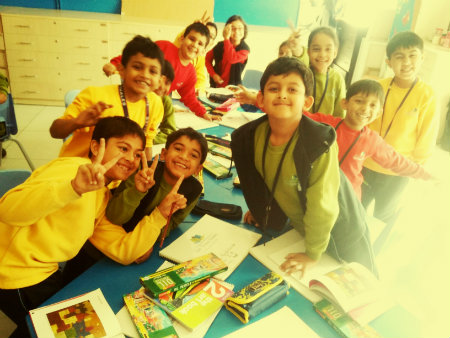 Football Champs – Girls Team
Sports is supposed to tell you that all days are going to be your days, and this is the essence of a small conversation which we strike with Mansi, Drishti and Simrat – the members of the Gurgaon Girls' Football Team.
"I was shocked when I got selected for the team. I never knew I hide a footballer within myself!" says Mansi Adya. It is true for so many of us, who are pleasantly surprised when a passion comes knocking on our doors and we recognise it like a long, lost friend. "I am not a sporty person, but then sir told me about my leadership skills, and he thought I would be a good addition to the team" is what Drishti Mangar will tell you about her experience with football. This team has not one, but three captains, each to hone a different aspect of the game. Sports add a lot of value to the lives of these girls. They say, it helps to keep everyone together, teaches them how to behave when they go outside and also to coordinate well with a person they did not know till a day ago. The most amazing insight, however, comes from Simrat Dhaliwal, one of the captains of the team. She says, "Sports teaches us drama!" Youth and innocence do not bar this girl from recognizing the glamour and theatrics involved in this game! Well, drama or no drama, we hope and wish this team keep climbing high on the path to success.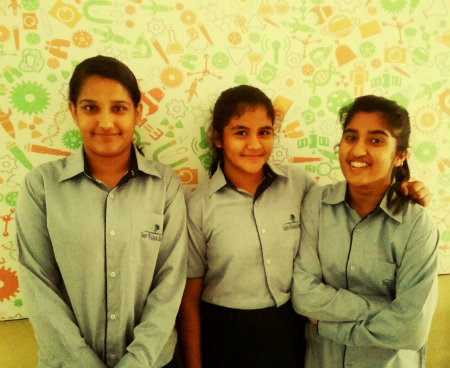 In House Robotics Expert!
"When I grew up a little I had a stock of parts, gears, motors. I dismantled things, my parent also occasionally got angry, but it was all worth it!" says Mudit, a nonchalant class seventh student from Shiv Nadar School, Noida. This child keeps building small models with mechanical innovations in his spare time, and his cars are famous in the school! As of now, Mudit is busy collecting metal cans to use as body for his future models. When he goes out for competitions, the school provides him all support to put his genius into impeccable designs. The Robotics lab in both our schools is specially designed keeping in mind the creative genius of children like Mudit and to guide them in all manners possible, so as to enable them to become innovators of tomorrow, adding value to all of our lives!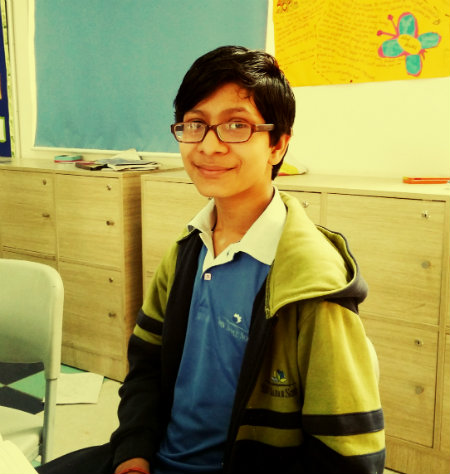 The Theatre Queen!
"In Aha Theatre we do acting of different things, and I chose Aha! Theatre this year, because last year we performed a play about thieves who went to a new imaginary land and I really enjoyed it. I played a thief in that play!", says Niyashi from Shiv Nadar School, Noida. Recognising early her penchant for acting, she wants to get better and grow up to become an actor. Aha! Theatre is a programme designed specifically to hone the performing skills of children who hide entertaining actors inside them. During their theatre sessions, children play games to improve their concentration, while working hard to chisel their dialogue delivery and body language. Apart from the school, Niyashi receives a lot of encouragement from her parents, who guide her to put in hard-work if she wants to become a good actor.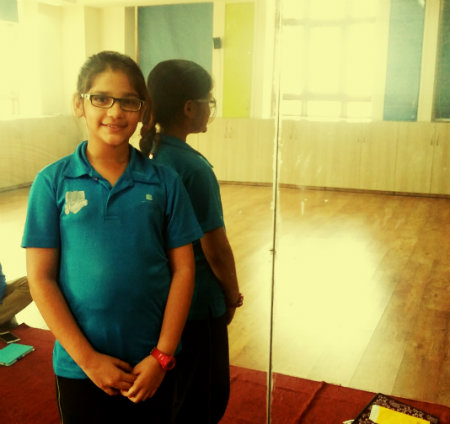 The Musical Duo
Who doesn't love music? It is the artistry that paints itself on silence, and touches almost immediately the strings of our heart which then start humming along. Ayushi Sharma and Sai Satyaprakash from the Gurgaon school would gladly agree to the above expression. "Music helps me during my moods. It speaks when you cannot express much" says Sai, who, along with Ayushi, regaled the audiences by singing Ghalib's ghazal during the recently concluded Funkaar Week. While Sai's favourite song is Madhuban Khushbu Deta Hai, Ayushi is a big fan of Katie Perry. Aha! Music gives these students a chance to pursue something they are really passionate about. "Aha! Helps you express, and enhances your talent when you want to pursue something not related to studies", explains Ayushi. The melody in their voice chimes with the passion for music which resides in their heart. Listen to them to know for yourself.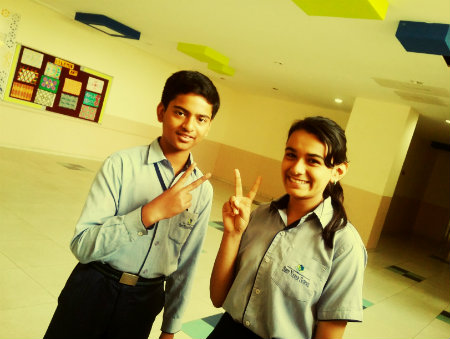 Cheers To All Our Lifelong Learners
By giving our students an opportunity to explore such diverse areas of interest, one of our core aims is to involve them in a joyful process of understanding and preparing for life. Our hearts swell with pride when we try talking to them about 'learning' and they reveal to us answers which have depth and meaning at the heart of them. They understand learning to be something which is bigger than education, which can be absorbed from all around. Drishti told us, "When you learn something, it is all yours, no one can snatch it from you." True, knowledge or learning is uniquely ours, but it must continuously be shared so that we may all become partners in the process of spreading the illumination of knowledge in the darkest corners of the world.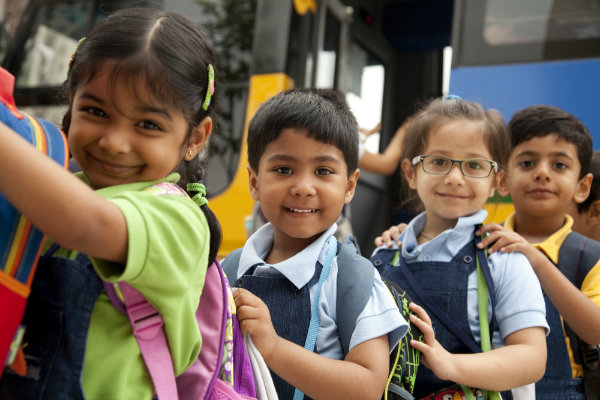 Cheers to our children. Happy Children's Day!
Nov 14, 2014 by Shiv Nadar School Noida