Looking Back at 2020
As we find ourselves settling into a brand new year, we look back at the learning experience the past year has been. As we found clarity through chaos, "Education for life" was redefined in a unique sense – we revelled in being able to discover ever new ways, means and tools, in the realisation that truly, we are all learners and there can never be a limit to knowledge and learning.
We invite you to journey with us in our four-part experience, Looking Back at 2020.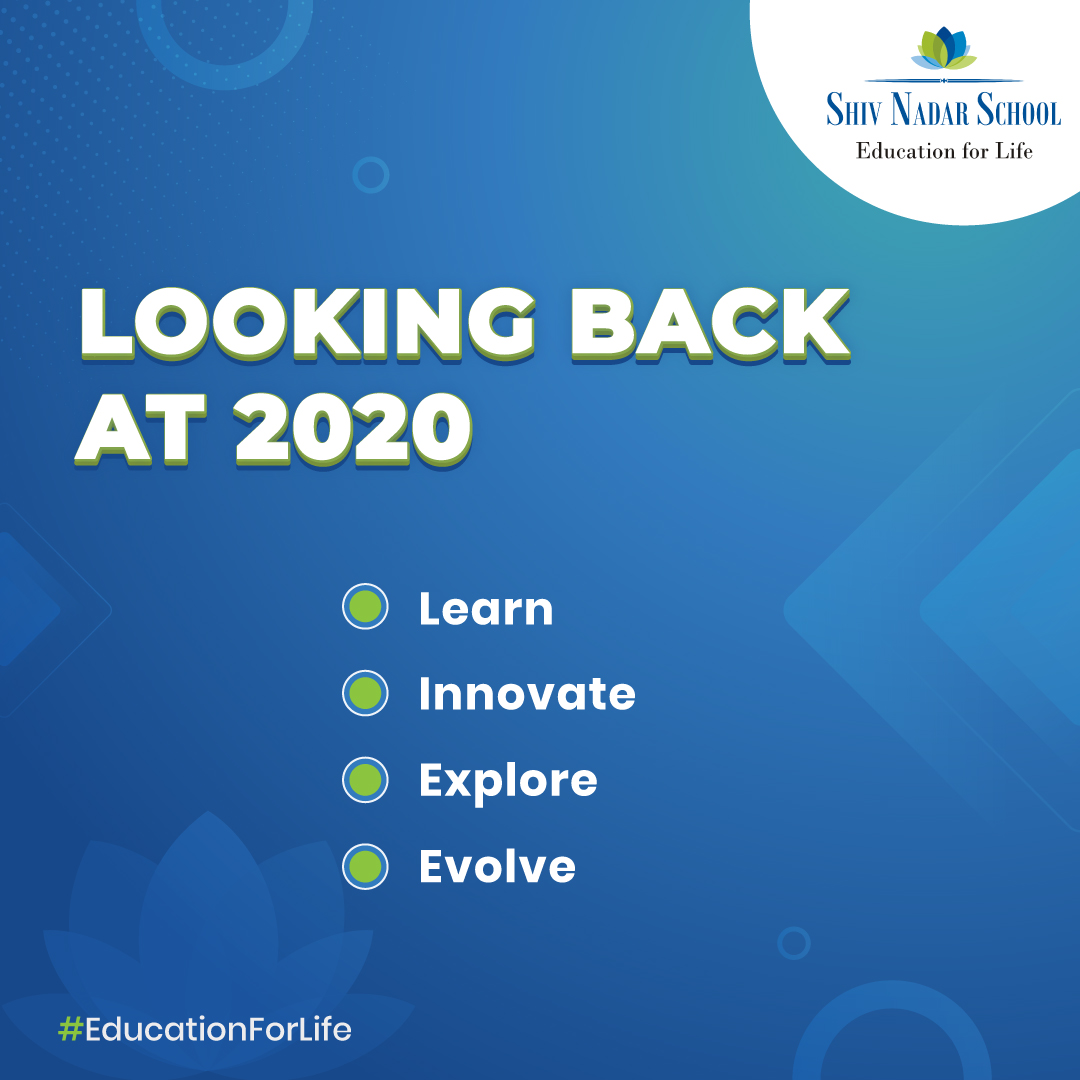 Our first part "Learn" will touch upon the overall learning experience that was 2020 - in creating a digital classroom that would, as our traditional classroom, keep our learners at the centre. We also delve into how we could create new experiences and make the best out of having school in a virtual landscape.
Through "Innovate", we look at how we could take the experience of school beyond the walls of the classroom. Our philosophy of investment in the role of technology as an enabler from our inception held us in good stead in last year. Our flagship events and experiences were entirely reimagined in unique ways to fit the online mode and we also had some inventive new events this year. For some of these, we crossed borders went international – without physically meeting even once!
Our penultimate part of the series "Explore" captures perfectly our journey in stepping out of the realms of the school. Over a milestone year, we recognise our students' achievements, in terms of individual projects as well as victories in some renowned external competitions; as well as our educators' recognition for their yeoman's work through the year.
Lastly, through "Evolve", join us in our final reflections on the year as we look at how we have grown through every challenge, and our take-homes for the start of a new year. We also delve into efforts made for the community in helping one another stay afloat.
Jan 29, 2021 by Shiv Nadar School