Kicking Up Some Excitement!
The evening of 24th September, 2014, will be remembered by students and teachers of Shiv Nadar School Gurgaon for a long time to come. After all, it did not happen daily that a star soccer player made his way to the school to interact with his young fans. This star was none other than Pedro Miguel Pauleta, a legend from the world of football, who made appearance at the school as a part of our partnership with the PSG Football Academy, India. The grass on our football field suddenly started looking more inviting than ever! And why not - this retired football player had the charms and talent to inspire an entire generation of budding football players! Our event with him is definitely an example to go by.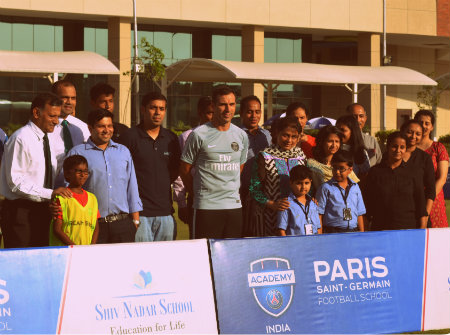 The PSG-Football Academy has been in existence at the Shiv Nadar School since past two months, but the official launch of the same happened with Pauleta's visit to our school. We are proud to be the first school in India where the French Club's Academy is launched!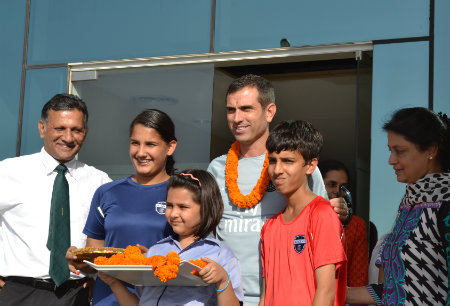 Shiv Nadar School students greeted Pauleta with a traditional Indian welcome, complete with garlands adding the beauty of what was to transform into a truly wonderful day. Our students then took him on a tour of the school, proudly displaying the facilities which have been put in place to build the best possible learning environment for them. The most exciting part of the entire event was when Pauleta stepped into the Football field, sharing some kicks and tricks with the young football enthusiasts. The shutterbugs did not cease clicking, as Pauleta awarded memorabilia to many of our students.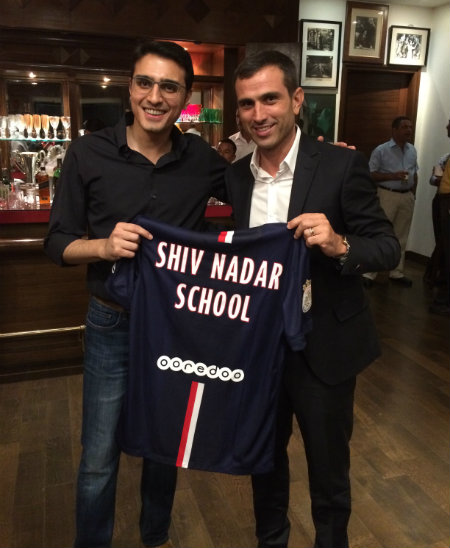 Pauleta with Mr. Shikhar Malhotra, our Trustee
Sports are an integral part of the curriculum at Shiv Nadar School – they challenge the mind and body, and provide many positive opportunities for children. Football, specially, is a game which is fun, challenging, thrilling and disciplining.The constructive aspects of football are even more visible when the game is introduced earlier on in a child's life. Development of motor skills, sharp mental activity and healthy team spirit are the basic aspects of an individual which football helps nurture.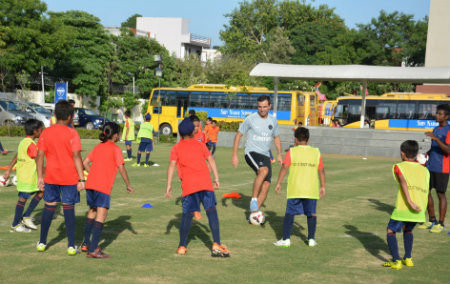 Excellence in sports is derived from diligence, perseverance and discipline – but the fun, support and motivation that came with Pauleta's visit will go a long way in making students take up the football more seriously. Who knows, the next international football star might be one of these young footballers who shook hands with Pauleta!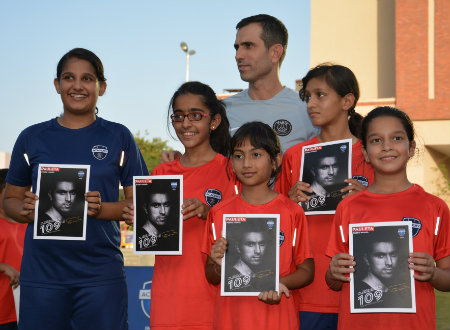 Oct 7, 2014 by Shiv Nadar School Noida