Hearing From Our CEO!
Colonel Gopal Karunakaran, our newly appointed CEO, completed four glorious and successful years in our system last week. In Colonel Gopal, Shiv Nadar School has found a leader who is loved and respected by all. His way of leading includes engagement and interaction with each person involved in the functioning of our school, be it parents, teachers, management, or even students! At his heart, Colonel Gopal remains a teacher. He engages with our students in very interesting classroom lectures to keep the teacher within him alive, and kicking! It is no surprise then that students write to him heartwarming letters, full of appreciation for the way he makes them look at life.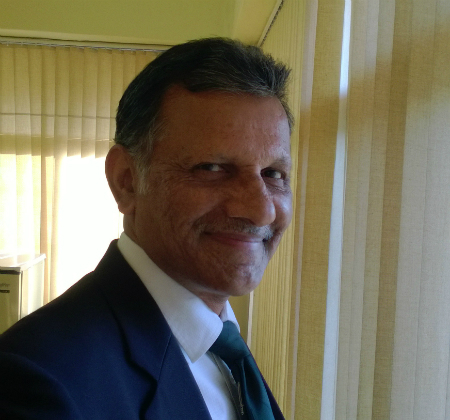 Colonel Gopal was once stopped by a little girl in the school premises, who left him baffled by her short, but profound query. She asked, "Gopal sir, do you know who you are?" While he mulled over a possible answer to the same, she continued, "I am asking this to you, because I don't know who I am." This little thought provoking conversation led to a lovely 'Who Am I' session which Colonel Gopal conducted with the students, inspiring their thinking towards solving questions of existence in little, innocent ways.
Upon the completion of four years, these are the thoughts Colonel Copal penned down – thoughts worth drawing optimism, caution and inspiration from.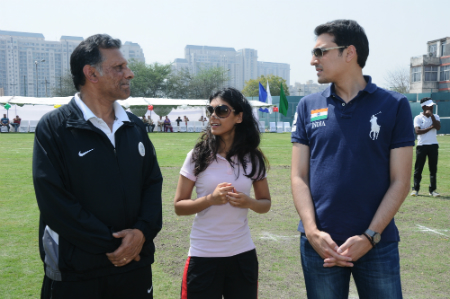 "I have completed four momentous, happy, eventful and satisfying years at Shiv Nadar School.
As we are in the space of looking into the future - so that we are able to prepare our children to easily slip into the unknown - I share with you my perspective of how the world has changed and is changing and how it will impact young adults of the future.
1. Demographic explosion across the developing world - from 1 billion people in 1800 - we are 7.4 billion today - a 7 fold increase in 200 years. That has the resultant effect of a scramble for resources - water- natural fuels- natural resources - wars - and poverty - and the challenge of governance
2. The degradation of the environment - a consequence of the human population explosion, we need more trees to be cut, more soil from river basins, more air-conditioning and more buildings, fuel, to support this sudden burst of population - this has caused unbelievable environmental degradation that will impact the future of earth if not mitigated.
3. Technology - The impact of the stunning developments in technology - most obvious being the all-pervasive nature of the internet – has made the world a connected space. Information and knowledge is freely available ("mugging" is therefore out!).
4. Brain Science - Technology - brain scans - have made us understand better how our brains work, how people are different, what impacts them. It's strange that it was all guess work before! It will say many things to educators on how to deal with children.
5. Universal-ism as opposed to Nationalism. The world of the future and the people of the future will not respond as much to patriotic beats as compared to universal values and beliefs. Human rights, women's rights, poverty, environmental concerns - all will override patriotic feelings. Patriotic ideas are going to be passe!
6. Rise of China - China's rise has changed the direction of the global economy and so learning Chinese may be a very good idea!
The occasion of the four year birthday was just an excuse to write to the educators of Shiv Nadar School and beyond. I hope the journey we all are undertaking is a long and strong one, and it balances the needs of today with the demands of the future. I hope we all arrive at an enhanced understanding of the uniqueness each child and each adult carries within himself."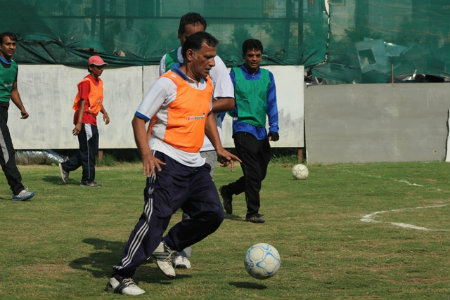 Sep 11, 2014 by Shiv Nadar School Noida