From Fear to Fascination: The Energy Bootcamp 2020!
Is nuclear energy something to be feared or is it something to be fascinated by? Curious minds were sat on one side of the screen, keenly observing, listening and learning – on the other side of the screen sat scientists, educators and experts, luminaries in their fields, allowing students to discover the answer to this very question.
The world has long seen the terms 'Energy Security', 'Sustainability' and 'Environmental Safety' as divergent concepts. But to enable students to truly understand the magic of nuclear science, facilitate student exposure through scientist interactions and dispel long-held misconceptions, a spectacularly eclectic set of events were held as a part of the Energy Bootcamp 2020. Global stalwarts from the field of nuclear science, plasma physics, sustainability and beyond were invited for student interactions, experimental sessions and as a part of the jury for various competitions.
Organised by Shiv Nadar School Noida in association with Indian Youth Nuclear Society (IYNS), a whopping 2000 students across different backgrounds and streams participated in this first-of-its-kind event, from Shiv Nadar School Noida, Gurgaon and Faridabad, as well as Vidya Gyan schools and Shiv Nadar University.
And so, October 6 to November 8 came to be about all things nuclear – think scientist-guided virtual nuclear reactor tours, out-of-this-world light experiments, art, design, rap and meme competitions, rasode me science experiments and more such creative intra- and interschool competitions! The Bootcamp featured participation from leading scientists from India and abroad, including Dr Nitendra Singh, Founder and President, IYNS, Dr Arvind Kumar, CSIR-National Aerospace Laboratories, Nikhilesh Iyer and Ganesh V, BARC, Dr Mohit Sharma, Jozef Stefan Institute, Slovenia, Dr Joyeeta Sinha, ITER, France and Sunaina Kundra, Samyak Munot, and Vaishnavi Tiwari, IYNS.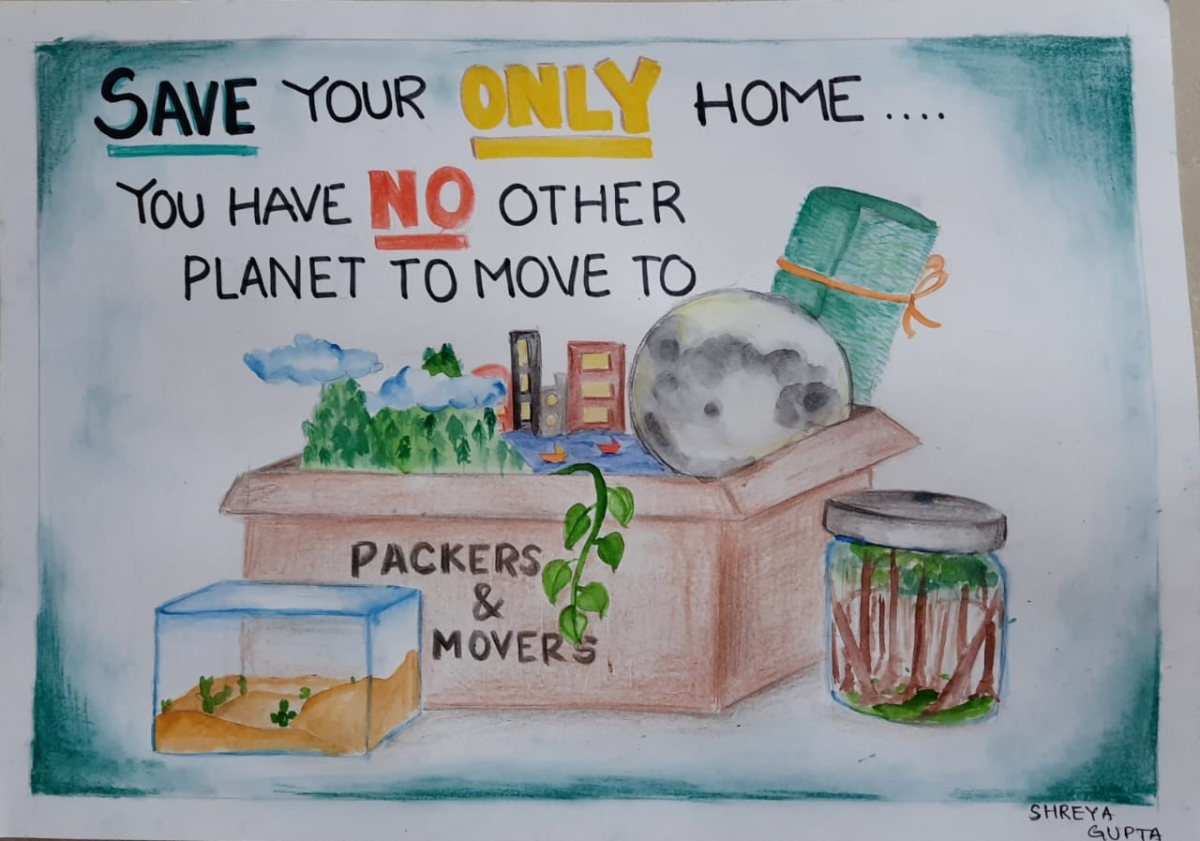 The month-long event was kicked off with a spirited quiz, and further rounds saw students competing in video and project making competitions. Exciting and awe-inspiring experimental sessions were organised with scientists, and on multiple occasions, students were sat fully immersed even till 10 o'clock at night!
Such expert interactions and sessions held throughout the month on contemporary issues of energy science and climate change left the students thoroughly inspired and gave them a fresh perspective on complex issues, as well as a deeper, more nuanced understanding of advanced concepts. Students were also given career-related advice on taking up nuclear science further, as a profession. Another major highlight was the guided virtual tours to nuclear irradiation facilities at Nuvia India, ITER, France and ITER India.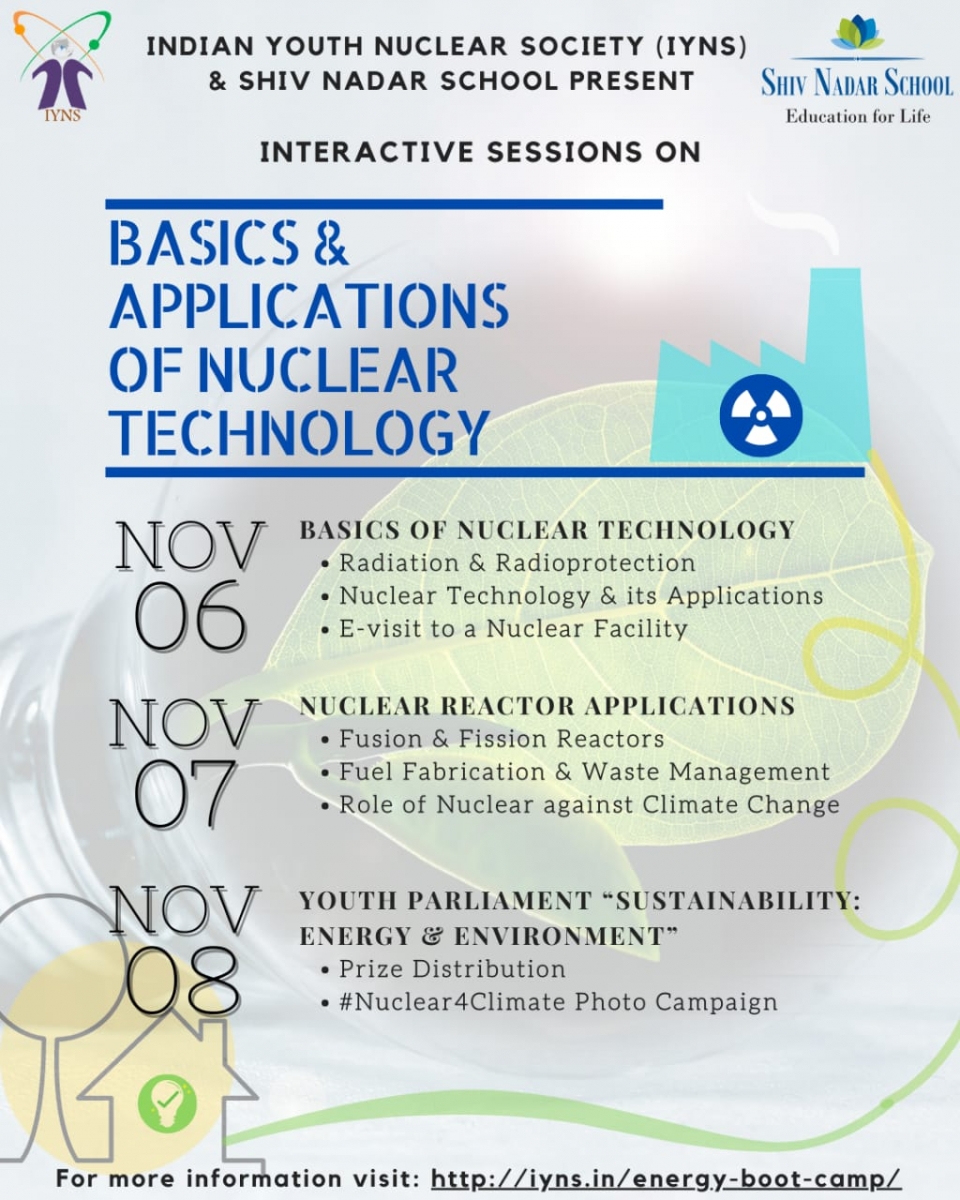 The three-day culmination, from November 6-8, featured one of the most exciting events of all – the Youth Parliament, featuring student teams from all the schools and eminent international experts and panellists from diverse fields, including Dr Kapil Narula (University of Geneva), Dr Nandakumar Janardhanan (JNU, Nuclear First), Dr Patrick Das Gupta (University of Delhi), Dr Nitendra Singh (IYNS) as well as Mr Raymond Fernandes (Director of Education, Shiv Nadar School). "Sustainability: Energy and Environment" was the topic of discussion. The students of Vidya Gyan Sitapur cinched the winning spot on the leader board, with Shiv Nadar School Noida close on their heels in second place.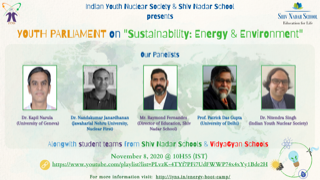 Through these spirited individual and group activities and competitions, students learnt about the scope of smaller and safer nuclear plants, nuclear fusion as well as hybrid power plants as a part of a diversified energy mix. Our budding scientists and policy makers thoroughly enjoyed the scientist interactions and were astounded to learn of the additional benefits of nuclear energy in fields like agriculture, industry and more.
Challenges of the 21st century call for solutions that lie far beyond the pages of a textbook and the walls of a classroom. Sustainability and energy security are dynamic, multidisciplinary topics and as the decision-makers of tomorrow, students must be given the freedom to learn by using their ability to think critically and collaborate globally, in evaluating solutions for a safer, cleaner and more hopeful tomorrow.
Nov 12, 2020 by Shiv Nadar School