Decoding The 'Book of India'
The great German Scholar, Max Mueller, has famously stated,
"If I were asked under what sky the human mind has most fully developed some of its choicest gifts, has most deeply pondered on the greatest problems of life, and has found solutions, I should point to India."
So, when the Constituent Assembly met for the first time in New Delhi on 9 December, 1946, to mull over the 'Idea of India' and put together a collection of rules, laws and principles which were to guide India for the rest of its existence, we can be sure that they created a master document which the world holds in awe and respect. This master document is what we call the 'Constitution of India', which came into force this day, 66 years ago.
While drafting the Constitution, the members of the Constituent Assembly had a number of issues at their hand to grapple with, and it was their earnest desire to come out with solutions which can see India through to a stable present and a glorious future. The Constitution is an enormous document, recognised as the longest in the world. It is complicated, sure, but at its core are some simple to understand ideas, which give it foundation and direction for interpretation.
We have been lucky to have had a great woman explain the basic tenets of the Constitution to us – Justice Leila Seth – who also happens to hold the distinction of the being the first woman Chief Justice of a High Court in India. Having spent a large part of her life reading, understanding, interpreting, applying and upholding the Constitution, Justice Seth was the perfect medium for us to understand and delve into its finer nuances. Today, the 66th Republic Day of India, which lends itself historicity by the virtue of having Mr. Barack Obama, the leader of another of world's great democracy, as the State Guest, is probably a good day to revisit the interaction of India, India's Constitution and the idea of Good Citizenship, which Justice Seth had introduced us to.
Please do find time to watch this video of a lovely interactive session held on July 14, 2014, at Shiv Nadar School, Gurgaon, which taught us much, and left us enriched for a lifetime.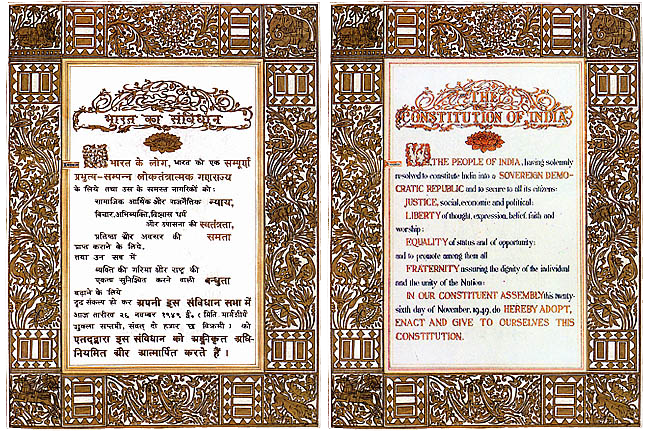 Jan 26, 2015 by Shiv Nadar School Gurgaon