Behes - Open Debate Competition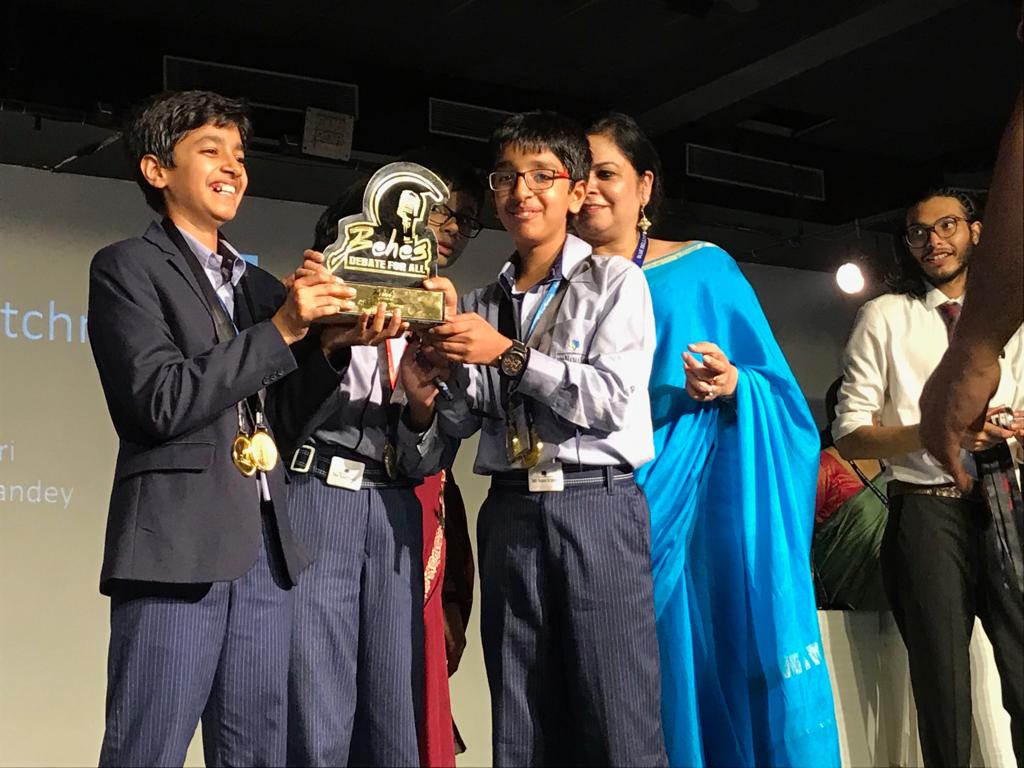 Forty-eight students of Shiv Nadar School Gurugram participated in the Behes Open Debate Competition in teams of three. 21 schools took part in a round-robin style debate to vie for a place in the quarter-finals. After three rounds of debate where the students were judged by a Behes representative, seven teams out of the sixteen who participated went ahead to the knockout rounds. After an intense battle of wit and knowledge, Shiv Nadar School students won both the Junior (Cub) debate championship as well as the Senior (Lion) debate championship. Agastya Rao, Abhimanyu Rao, and Mihir Rao, all from Grade 8 took home the first place for the cubs, while Shreaya Malhotra and G. S. Charita of Grade 12 and Drisha Dadheech of Grade 10 walked away victorious in the Lions Division.
Some of the topics were:-
We should develop Technology to make Man Immortal
Fashion is an important aspect of human experience
It's preferable that everyone believes in Karma
It's better to be a fool and happy than to be wise and unhappy'.